Dangerous Grenfell-style cladding on almost 300 private tower blocks, ministers have admitted
Removal work has begun on just 21 of the buildings – and completed on only four
Rob Merrick
Deputy Political Editor
Thursday 28 June 2018 18:02 Comments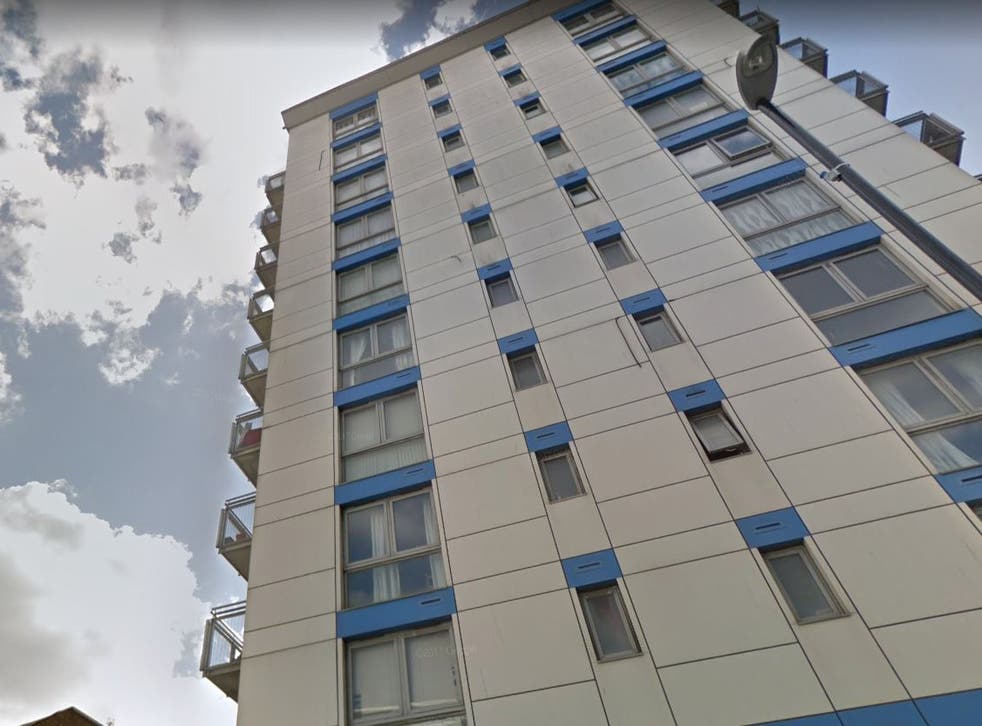 Around 300 private tower blocks have dangerous Grenfell-style cladding, ministers have admitted – twice as many as previously thought.
And the status of the covering on a further 170 private residential buildings "remains outstanding", more than one year after the tragedy.
A new taskforce was announced by James Brokenshire, the housing secretary, to ensure plans to make the blocks safe "are put in place swiftly".
But work has begun on just 21 of the buildings and completed on only four, the minister admitted in a written statement to MPs.
Labour accused ministers of trying to "bury this bad news" by releasing the figures when the public was focused on this evening's England-Belgium World Cup clash.
The huge rise in private tower blocks affected took the total number of potential deathtrap buildings from 311 to 470.
"This shock rise in tower blocks with unsafe cladding must be a wakeup call to ministers," said John Healey, the shadow housing secretary.
"The same pattern of institutional inaction and negligence that led to the Grenfell Tower fire has typified the government's response since.
England players mark Grenfell anniversary

Show all 11
"Ministers have been off the pace at every stage and they're still not doing enough to ensure people are safe. They must now set a deadline to make all blocks safe and take all steps necessary to see the work is done."
However, it is still unclear who will pay for the work after some building owners refused to meet the cost – instead telling residents to pay tens of thousands of pounds to make them safe.
The government has resisted pressure to make owners pay – arguing leaseholders should "challenge the costs in courts if they are unreasonable" – although Theresa May hinted at a U-turn this week.
Until now, it was thought that cladding that would fail fire safety tests introduced after the Grenfell disaster was on 141 private tower blocks.
In his statement, Mr Brokenshire said local authorities had been "working hard to identify affected buildings in their areas" and had now tested more than 6,000 buildings.
He also announced £1m for a new expert inspection team to speed up improvement works and "ensure building owners take the necessary action".
The minister said owners were responsible for the safety of their buildings and pledged the government would "hold them to account where they have unsafe cladding systems".
Town halls had begun "to compel them to take action" in some cases, MPs were told.
Mr Brokenshire did not echo the prime minister's threat that she was "not ruling anything out" if companies failed to pay to remove cladding.
Speaking in the Commons, Ms May praised three companies – Barrett Homes, Legal and General and Taylor Wimpey – for "doing the right thing and taking responsibility".
And she said: "We want others to follow their lead… if they don't, we are not ruling anything out at this stage."
Leaseholders have been forced to make insurance claims to cover the cost of removing and replacing the cladding, sometimes with the owners acting on their behalf.
In many of the blocks, they have also been required to pay for round-the-clock patrols by fire wardens, because of the risk of a blaze.
Register for free to continue reading
Registration is a free and easy way to support our truly independent journalism
By registering, you will also enjoy limited access to Premium articles, exclusive newsletters, commenting, and virtual events with our leading journalists
Already have an account? sign in
Register for free to continue reading
Registration is a free and easy way to support our truly independent journalism
By registering, you will also enjoy limited access to Premium articles, exclusive newsletters, commenting, and virtual events with our leading journalists
Already have an account? sign in
Join our new commenting forum
Join thought-provoking conversations, follow other Independent readers and see their replies