Grenfell Tower fire: Government did not spend enough time reviewing fire safety, says former Tory housing minister
The former Conservative housing minister said: 'I think, as Whitehall as a whole – and ministers must clearly be included in that – we all need to do more. We need to learn from that'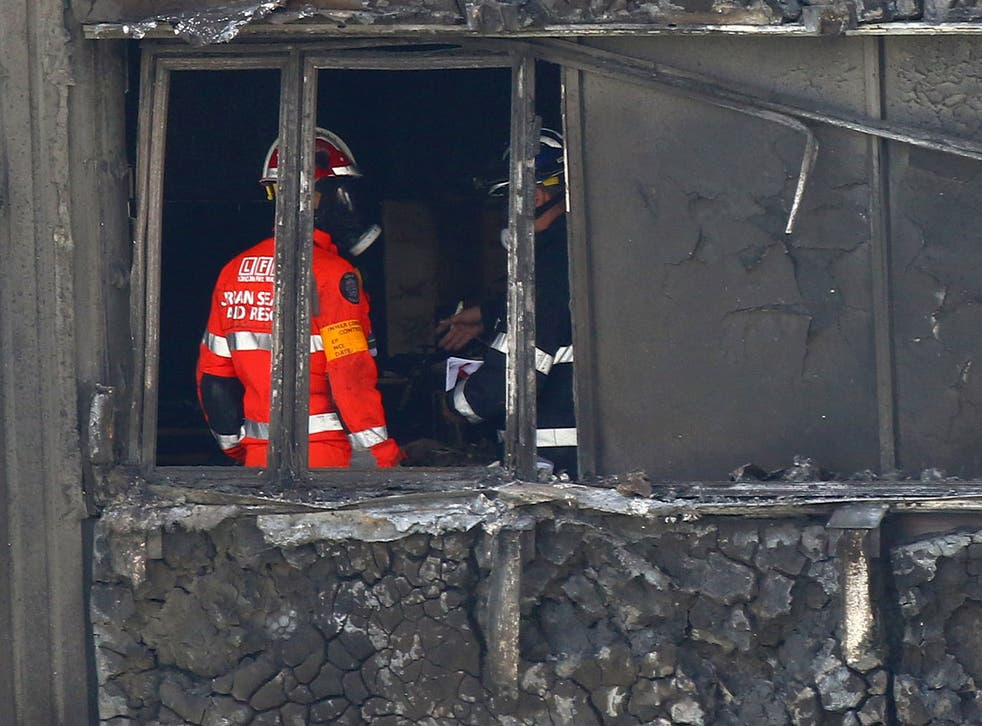 Government officials have spent an inadequate amount of time reviewing fire safety in recent years, according to a former Conservative housing minister.
The comments by Mark Prisk, the former Tory housing minister between 2012 and 2013, came as emergency services revised the death toll of the Grenfell fire tragedy in north Kensington to at least 30 with dozens still in hospital.
When asked on BBC 5 Live with Emma Barnett whether enough time had been allocated to discussing fire safety processes, he replied: "What's clear to me is that – no. I think, as Whitehall as a whole – and ministers must clearly be included in that – we all need to do more. We need to learn from that."
Mr Prisk added that too much attention was being focussed on new developments rather than historic buildings, such as Grenfell that was erected in 1974. He continued: "Ministers have many things to deal with. But clearly government as a whole needs to refocus this, more than has been the case in the past."
"Let's have a proper detailed inquiry and get it right. It doesn't need to drag on for months. I'd like to see an inquiry run for the next two or three months and have an interrim report in late September. And then they can deal with the broader issues of it thereafter."
His intervention came after Theresa May's new chief of staff, Gavin Barwell, refused to answer questions over his failure to undertake a review of safety regulation relating to tower blocs during his tenure as housing minister preceding the general election.
Earlier Mr Prisk had told the BBC's Radio 4 Today programme that the public inquiry – launched by the Prime Minister on Thursday – should be split into two parts to give the families involved in the Grenfell tragedy answers more quickly – perhaps in the early autumn.
"Inspections can take place whilst an inquiry is in hand and they should and I think ministers are doing that, but I think we need to have a full public inquiry because at the moment we're all speculating," he said.
He told the programme the fire could have "much wider implications", and said: "I think that's why I want to see a two part inquiry, one looking at what are the specifics in this instance, but not too long so that families aren't left hanging out, wanting to know what's actually happened, then looking at the wider implications for the rest of the building stock."
"We need to be willing to address the picture in the round and not just say this is an isolated incident, if the evidence shows there are wider implications we need to face up to that."
Join our new commenting forum
Join thought-provoking conversations, follow other Independent readers and see their replies