Grenfell Tower fire: Theresa May announces full public inquiry into fatal disaster
Speaking at 10 Downing Street shortly after her return from the site, the Prime Minister said: 'We need to ensure that this terrible tragedy is properly investigated'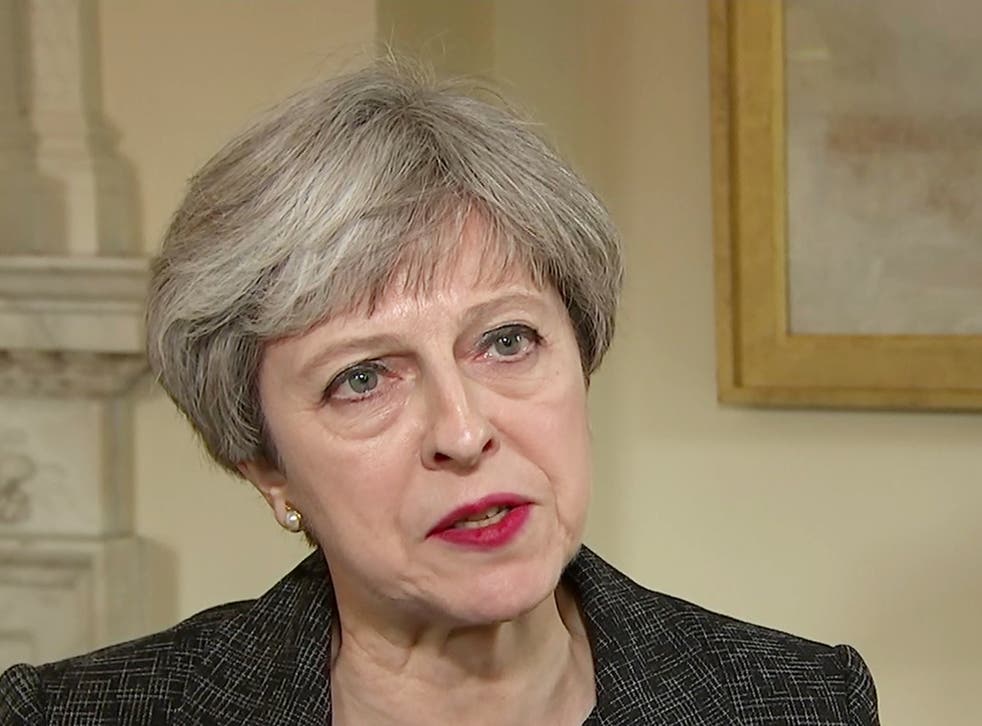 Theresa May has ordered a full public inquiry into the Grenfell Tower fire disaster as emergency services raise the death toll to 17.
After visiting emergency teams at the scene of the blaze in west London, the Prime Minister said a proper public investigation – potentially costing millions – was needed to establish what happened.
Speaking at 10 Downing Street shortly after her return from the site, she said: "We need to ensure that this terrible tragedy is properly investigated.
"When I went to the scene and spoke to the emergency services, they told me that the way this fire had spread and took hold of the building was rapid, it was ferocious, it was unexpected.
"So it is right that, in addition to the immediate fire report that will be produced and any potential police investigation, that we do have a full public inquiry to get to the bottom of this.
"People deserve answers. The inquiry will give them."
It comes after Jeremy Corbyn, the Labour leader, said the "truth has got to come out" about the Grenfell fire block, which killed at least 17 people and left hundreds homeless. He said the newly-elected Labour MP of Kensington and Chelsea would speak up for the residents affected by the tragedy."
The Mayor of London, Sadiq Khan, had called for an enquiry into the incident. He said in a statement: "The full scale of the tragedy is becoming clear and there are pressing questions, which demand urgent answers.
"That is why I am demanding a full, independent public inquiry into the fire at Grenfell Tower. In light of concerns about the safety of other tower blocks that have been similarly refurbished, the inquiry needs to produce an interim report by the end of this summer at the latest."
The Labour MP David Lammy earlier went further, labelling the fire as "corporate manslaughter" and called for arrests to be made.
Mr Lammy, who was speaking to BBC Radio 4's Today programme, also said he had heard nothing from family friend Khadija Saye, 24, since the fire. The photographer lived on the 20th floor of the Tower bloc with her mother, Mary Mendy.
"As the seconds pass we grow more sad and bleak every second," he said.
Chancellor Philip Hammond has also cancelled his Mansion House speech, planned for tonight. Mr Hammond said on Twitter: "All thoughts are w those affected by the tragedy at Grenfell tower. The loss of life is heartbreaking, sincere gratitude to emergency services. In view of the Grenfell Tower tragedy, I have withdrawn from giving the Mansion House speech tonight. My thoughts are with local community."
Register for free to continue reading
Registration is a free and easy way to support our truly independent journalism
By registering, you will also enjoy limited access to Premium articles, exclusive newsletters, commenting, and virtual events with our leading journalists
Already have an account? sign in
Register for free to continue reading
Registration is a free and easy way to support our truly independent journalism
By registering, you will also enjoy limited access to Premium articles, exclusive newsletters, commenting, and virtual events with our leading journalists
Already have an account? sign in
Join our new commenting forum
Join thought-provoking conversations, follow other Independent readers and see their replies