Grenfell Tower: Tory minister urged against including sprinklers in fire safety rules as it could discourage house building
'We believe that it is the responsibility of the fire industry, rather than the Government'
Samuel Osborne
Thursday 15 June 2017 07:34 Comments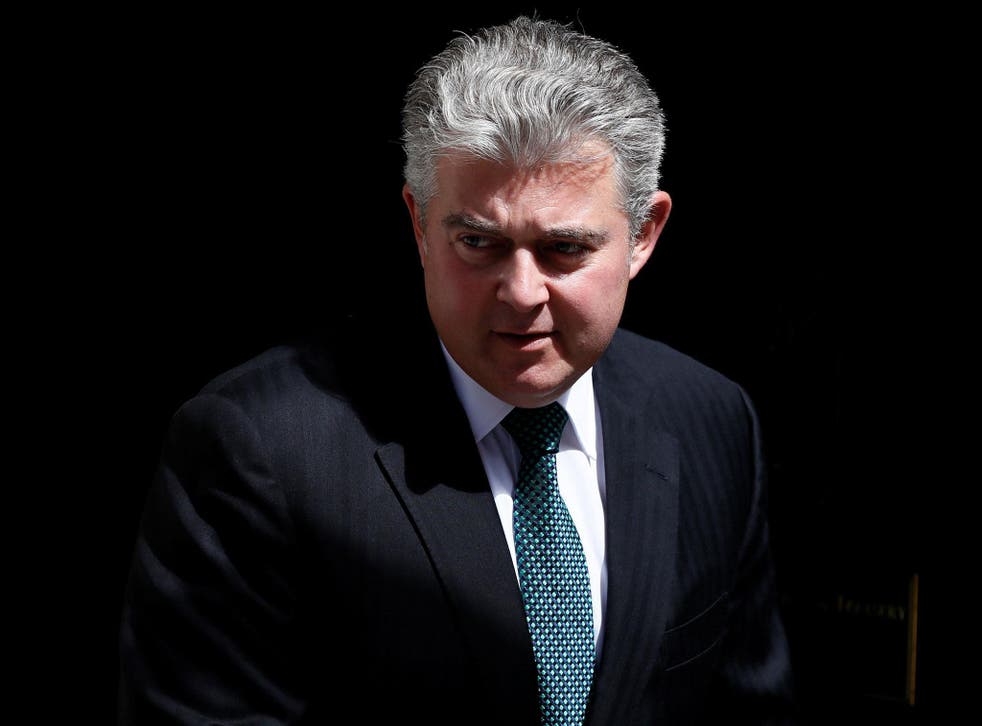 The former Conservative housing minister warned against increasing fire safety regulations to include sprinklers because it could discourage house building.
As the death toll from the Grenfell Tower blaze rose to 12, it emerged Brandon Lewis, who was recently promoted to immigration minister, said in 2014 that building developers should not be forced to fit sprinklers.
A sprinkler system would have "undoubtedly" saved lives at the Grenfell Tower blaze, the managing director of the Fire Protection Association told The Independent.
"Whether they'd have stopped that fire spreading at the speed it did up the outside of that building is another matter," Jon O'Neill said.
Grenfell Tower continues to smoulder 24 hours after start of fire
"But to have had sprinklers in that building would have created an environment where it would have been easier to rescue people and increase survivability."
Mr Lewis' department declined to bring in regulation forcing developers to fit sprinklers while he was in charge.
He told MPs: "We believe that it is the responsibility of the fire industry, rather than the Government, to market fire sprinkler systems effectively and to encourage their wider installation."
He said the Tory Government had committed to being the first to reduce regulations nationwide.
Grenfell tower fire

Show all 42
He added: "The cost of fitting a fire sprinkler system may affect house building – something we want to encourage – so we must wait to see what impact that regulation has."
Earlier in the Westminster Hall debate to mark Fire Sprinklers Week, he had admitted: "Sprinklers work. We know that. No one can deny it.
"The myths around sprinklers have been well explained and debunked here today.
"They are an effective way of controlling fires and of protecting lives and property."
Paul Fuller, chief fire officer for Bedfordshire and chairman of the Fire Sector Federation, said sprinklers could have helped.
He told BBC Radio 4's World At One: "We know that sprinklers are effective. Also, sprinklers will make the environment more survivable by containing the fire and containing the smoke.
"But they are not a total solution. We also have to make sure that passive protection measures - things like the structure of the building and the fire resistance of the building - are all properly in place as well."
He added that the federation has been calling for a review of part B of the building regulations "for a number of years now" to ensure they "meet the needs of a modern society using modern methods of construction and who use buildings differently from the way we used to 30 or 40 years ago".
In 2013 the All-Party Parliamentary Fire Safety & Rescue Group called for a review of safety regulation after six people died and more than 20 were hurt in a 2009 blaze at Lakanal House in Camberwell.
A government spokesman said that following the Lakanal House fire, the coroner recommended the guidance relating to fire safety within the building regulations be simplified, work he said is ongoing.
The coroner also asked government to write to councils encouraging them to consider retro-fitting sprinklers, he said, adding that it had happened.
The spokesman added: "Our thoughts are with the residents and families of everyone caught up in this dreadful event. We stand ready to help in any way possible as the emergency services continue to stabilise the situation.
"The London Fire Brigade will be conducting their investigation and at this stage it would not be appropriate to comment on the cause of the fire."
Register for free to continue reading
Registration is a free and easy way to support our truly independent journalism
By registering, you will also enjoy limited access to Premium articles, exclusive newsletters, commenting, and virtual events with our leading journalists
Already have an account? sign in
Join our new commenting forum
Join thought-provoking conversations, follow other Independent readers and see their replies