Grenfell Tower fire: Former housing minister criticises Tories for failing to update fire safety regulations
'I can't see any reason why the review hasn't happened,' former Lib Dem MP Stephen Williams says
Samuel Osborne
Sunday 18 June 2017 11:08 Comments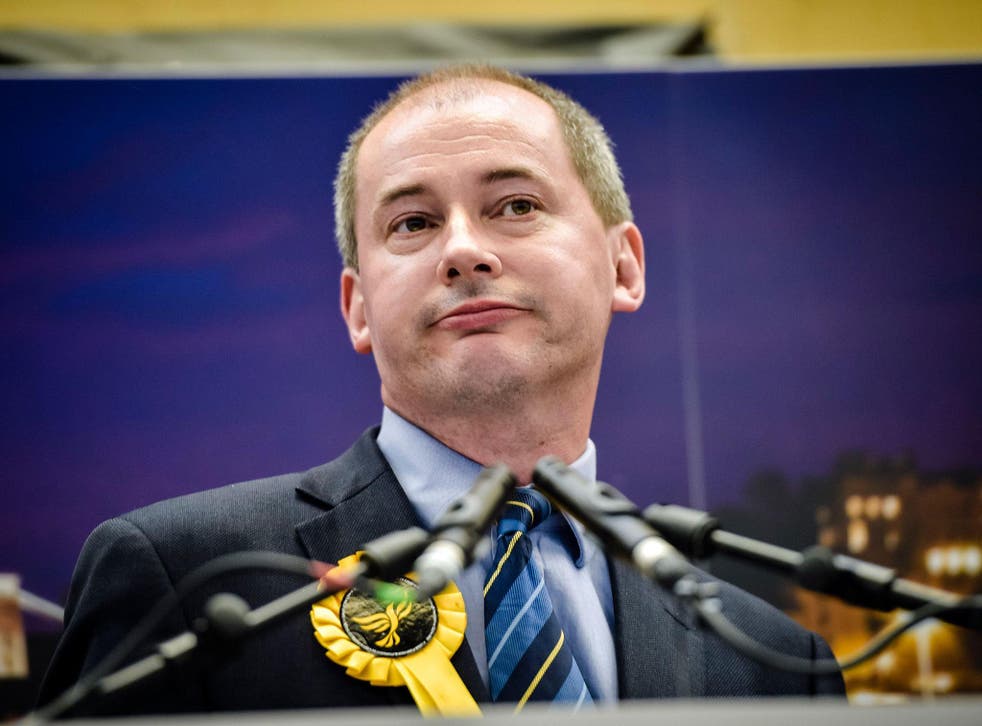 A former housing minister has criticised the Conservatives for failing to update fire safety regulations, which campaigners argue could have saved the lives of Grenfell Tower residents.
Stephen Williams, a former Liberal Democrat MP, said he was disappointed to find promises he had made in the Houses of Commons to update fire safety building regulations had not been followed by his successors.
As a minister in the Tory-Lib Dem Coalition, Mr Williams pledged to review "outdated" fire laws in March 2015 following a campaign by the All-Party Parliamentary Fire Safety and Rescue Group for new legislation.
"I remember confirming in the Commons that we would complete a review of Part B [fire safety] building regulations and publish the findings by the end of 2016 or early 2017," Mr Williams said, The Mail on Sunday reports. "But I stopped being the minister shortly afterwards.
Grenfell fire: Police say 58 missing and presumed dead
"I only became aware the review had not taken place a couple of days ago, following the Grenfell Tower tragedy.
"Of course, this disappoints me as I gave an assurance on behalf of the government at the time, based on the advice of officials that we would do this. I can't see any reason why the review hasn't happened."
He went on to criticise the Kensingotn and Chelsea Tenant Management Organisation over the failure to observe manufacturer's warnings polyethylene should not be used on buildings more than 10m high.
"Clearly it is alarming," he said. "This will be something for Kensington and Chelsea and their contractors to answer for, if they were not following manufacturer's advice."
In Pictures: Grenfell Tower after the fire

Show all 51
It comes after Mark Prisk, the former Conservative housing minister between 2012 and 2013, said government officials have spent an inadequate amount of time reviewing fire safety in recent years.
When asked whether enough time had been allocated to discussing fire safety processes, he replied: "What's clear to me is that – no. I think, as Whitehall as a whole – and ministers must clearly be included in that – we all need to do more. We need to learn from that."
Last week, it emerged Brandon Lewis, the former Tory housing minister between 2014 and 2016, warned against increasing fire safety regulations to include sprinklers in 2014 because it could discourage house building.
He told MPs: "We believe that it is the responsibility of the fire industry, rather than the Government, to market fire sprinkler systems effectively and to encourage their wider installation."
He said the Tory Government had committed to being the first to reduce regulations nationwide.
He added: "The cost of fitting a fire sprinkler system may affect house building – something we want to encourage – so we must wait to see what impact that regulation has."
But earlier in the Westminster Hall debate to mark Fire Sprinklers Week, he had admitted: "Sprinklers work. We know that. No one can deny it.
"The myths around sprinklers have been well explained and debunked here today.
"They are an effective way of controlling fires and of protecting lives and property."
At least 58 people died, or are missing, presumed dead, after fire ravaged the 24-storey Grenfell Tower block in the early hours of Wednesday, police have said.
Commander Stuart Cundy of the Metropolitan Police warned that the death toll could rise further.
It makes Grenfell Tower the deadliest blaze in the capital since the Second World War.
Register for free to continue reading
Registration is a free and easy way to support our truly independent journalism
By registering, you will also enjoy limited access to Premium articles, exclusive newsletters, commenting, and virtual events with our leading journalists
Already have an account? sign in
Register for free to continue reading
Registration is a free and easy way to support our truly independent journalism
By registering, you will also enjoy limited access to Premium articles, exclusive newsletters, commenting, and virtual events with our leading journalists
Already have an account? sign in
Join our new commenting forum
Join thought-provoking conversations, follow other Independent readers and see their replies