Grenfell Tower: Jeremy Corbyn demands £1bn to install sprinklers in all high-rise social housing
Labour leader calls on Chancellor Philip Hammond to commit to fire safety funding in forthcoming Budget to avert further tragedy
Gavin Cordon
Thursday 09 November 2017 14:40 Comments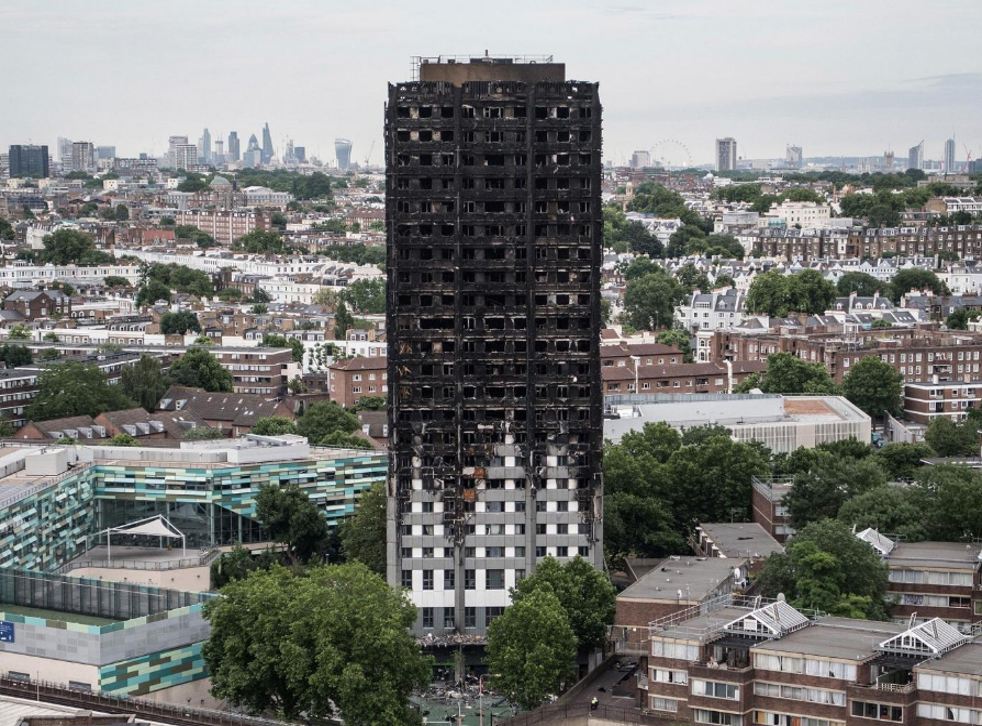 Jeremy Corbyn has called on the Chancellor to set aside £1 billion in the Budget to retrofit sprinklers in all high-rise social housing blocks.
In the wake of the Grenfell Tower tragedy, the Labour leader said there was "overwhelming" evidence that sprinklers saved lives.
He urged Chancellor Philip Hammond to commit to funding the retrofitting of sprinklers in all council and housing association blocks over 30 metres high when he delivers the Budget on 22 November.
"The retrofitting of sprinklers in all high-rise social housing is something that could make a vital difference to people's safety," Mr Corbyn said at Labour's safer housing launch in Hammersmith, west London.
"The evidence is clear: where sprinkler systems have already been fitted, injuries sustained from fires have been cut by approximately 80% and deaths from fires have almost been eliminated entirely.
"The evidence is overwhelming. When almost every authoritative source on the matter is saying the same thing - that retrofitting of sprinklers is necessary in high-rise housing - this measure is just common sense and will protect thousands of lives.
"Grenfell was an avoidable tragedy. It did not have to happen and it would not have happened if adequate precautions, including sprinklers, were in place."
In the wake of the release of the so-called Paradise Papers, Mr Corbyn also urged the Chancellor to take action on tax avoidance to ensure public services were funded properly.
Grenfell tower fire

Show all 42
"While people are living in potential death-trap homes without essential safety protections such as sprinklers, it is an obscenity that we have super-rich elites and major corporations who are allowed to avoid paying their taxes," he said.
"The Government must get its act together, take on the tax avoiders and put the billions of pounds that is being taken from the pockets of the British people back into the public services and safe homes we all so desperately need."
PA
Register for free to continue reading
Registration is a free and easy way to support our truly independent journalism
By registering, you will also enjoy limited access to Premium articles, exclusive newsletters, commenting, and virtual events with our leading journalists
Already have an account? sign in
Join our new commenting forum
Join thought-provoking conversations, follow other Independent readers and see their replies