Grenfell Tower survivors could be deported as immigration amnesty expires
Exclusive: In letter to Home Secretary, seen by The Independent, Labour warns threat of deportation could have serious impact on outcome of public inquiry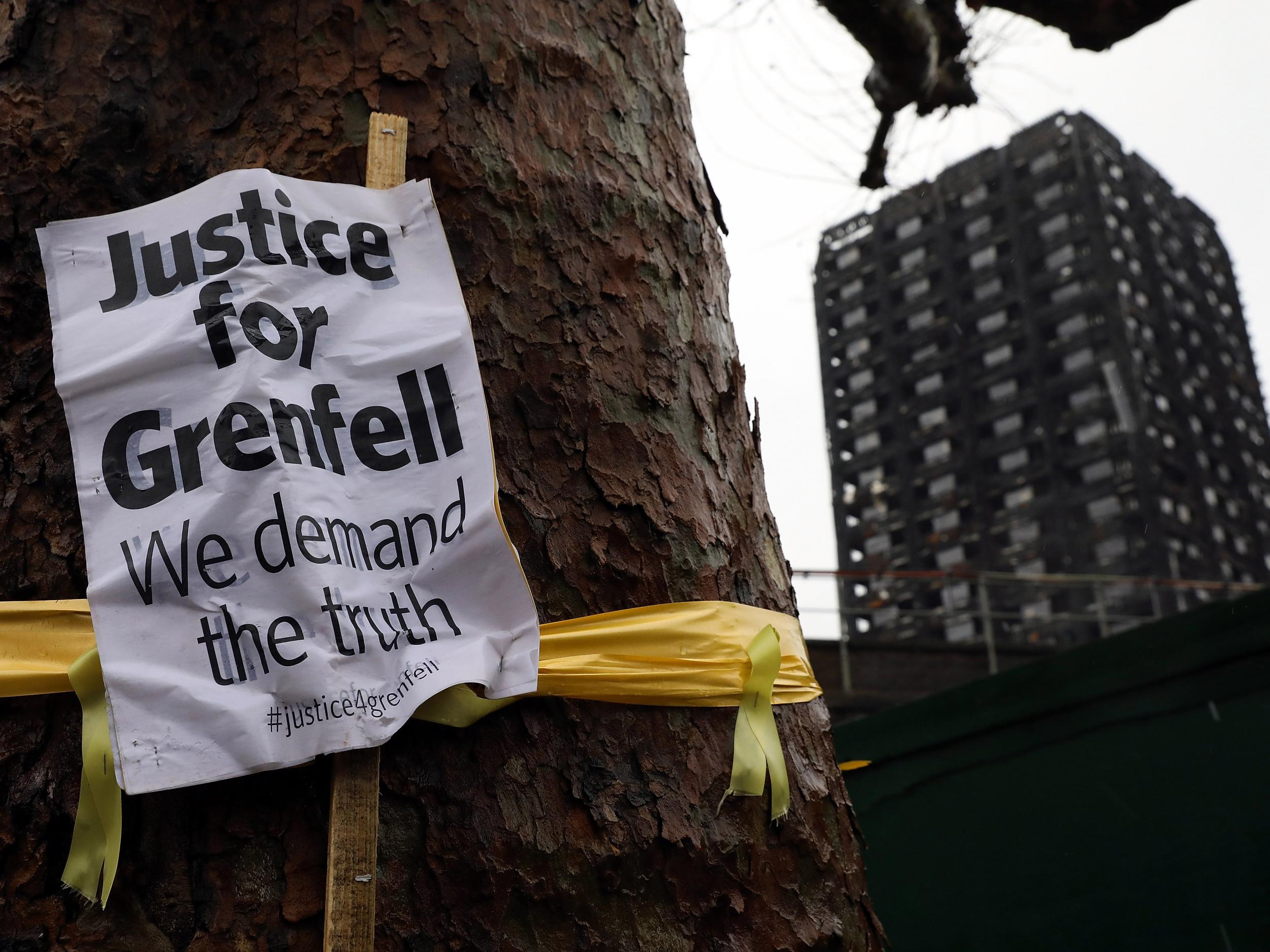 Survivors of the Grenfell Tower fire could be deported as the deadline to apply for the Government's immigration amnesty expires, it has emerged.
Residents of the tower block who did not have leave to remain in the country at the time of June's fire were offered a 12-month amnesty by the Home Office, in a much-publicised move following criticism of the Government's role in the tragedy.
But a less well-documented condition of the offer imposed a deadline of 31 January to apply for the amnesty.
While the Home Office insists anyone applying after the deadline has elapsed will still be considered for leave "outside of the immigration rules", the revelation has prompted fears the public inquiry could be deprived of key testimony if certain survivors are forced to leave the country.
Separately, it is understood families of some survivors could lose their right to remain in the UK within weeks, including a relative of one disabled survivor who has been looking after them since losing their partner in the blaze.
Families of those affected by the fire, which claimed 71 lives, were granted a maximum of six months' leave to remain to "provide ongoing support" to their loved ones.
Community groups from the area called the policy "shocking" and "inhuman", expressing grave concerns that survivors' quest for justice was not being put at the heart of the inquiry.
Labour is now calling for urgent reassurances to be made to survivors who have not yet come forward – and to families granted short-term visas – that they will not face deportation.
The party has warned the policy could have a serious impact on the outcome of the public inquiry, which will aim to establish the causes of the fire, if survivors are too scared to participate and their families are not able to support them.
In a letter addressed to the Home Secretary, seen by The Independent, Shadow Home Secretary Diane Abbott called for a "deadline-free arrangement" to be extended to all survivors.
The exact number affected by the policy is unknown, but Ms Abbott said it was likely to be a small enough number that the Government could make allowances.
How the Grenfell Tower fire happened, explained
The Home Office announced in October that individuals affected by the fire would have the chance to gain permanent residence as long as they passed security and criminality checks.
While it said "consideration of cases" would continue, it stated "no further invitations will be made" to survivors after tonight's cut off.
Some members of the community have raised concerns the deadline was not publicised widely enough. A Home Office spokesperson said the deadline had been "promoted online" and by "teams and stakeholders on the ground", but did not confirm whether any written communications had been sent to survivors or support networks.
Moyra Samuels, local resident and campaign coordinator for Justice4Grenfell, said it was "outrageous" a complete amnesty had not been offered.
"Right in the middle of this atrocity, what we've seen is an anti-immigrant narrative – that was there before Grenfell – but here we have another example where you would think given what had happened some compassion and sensitivity would be shown, but instead in some kind of business as usual way they are actually implementing an immigration policy in a very narrow way," she said.
"It just shows a lack of compassion and the general attitude to people from minority, immigrant communities.
"I hope that it will be challenged and Justice4Grenfell will certainly be challenging it."
Labour has also raised concerns families of the bereaved and survivors could face deportation within weeks as their leave to remain under the Grenfell Tower Relatives Policy expires.
Grenfell Tower memorial service: in pictures
Show all 31
Kensington MP Emma Dent Coad said at least six families in her constituency needed to extend their visas and were living in limbo as they anxiously waited to hear if the Home Office will accept their applications.
One disabled survivor, who did not wish to be identified, asked a close family member to come to the UK to help them after their partner – and carer – died in June's blaze.
The family member is still waiting to hear back from the Home Office about whether they will have the right to remain to look after their relative once their visa expires.
Ms Abbott said deportations of survivors or their families could block important testimony from being heard by the ongoing public enquiry.
"The Prime Minister has said she wants the Inquiry into the Grenfell Tower fire to leave no stone unturned and that all those affected by the fire should participate in it," she wrote.
"With the amnesty for undocumented people expiring this month, the threat of deportation is a real possibility. A number of core participants' short-term visas are also due to run out in the next few weeks.
"We need a full picture of all the contributory factors to the fire and its consequences. Immigration status should not and must not become a barrier to the Inquiry's investigations."
Ms Dent Coad said the Home Office was in a position to "alleviate some of the burden" for "those who have lost everything" by guaranteeing survivors and their families would not be deported.
Ms Rudd had not responded to Labour's letter at the time of writing.
A Home Office spokesperson said: "The welfare of survivors of the Grenfell Tower fire is a top priority for this government. That is why we introduced a policy to encourage people who may have feared enforcement action to come forward and access the support they need.
"If anyone were to come forward after the deadline, we would still consider them for leave outside of the immigration rules as an exceptional case.
"Our policy has been promoted online and by teams and stakeholders on the ground and has also received extensive media coverage."