Grenfell Tower: Government U-turns on plans to ease school fire safety standards in wake of disaster
Cost-cutting plans would have removed requirement for sprinklers to be included in design of new schools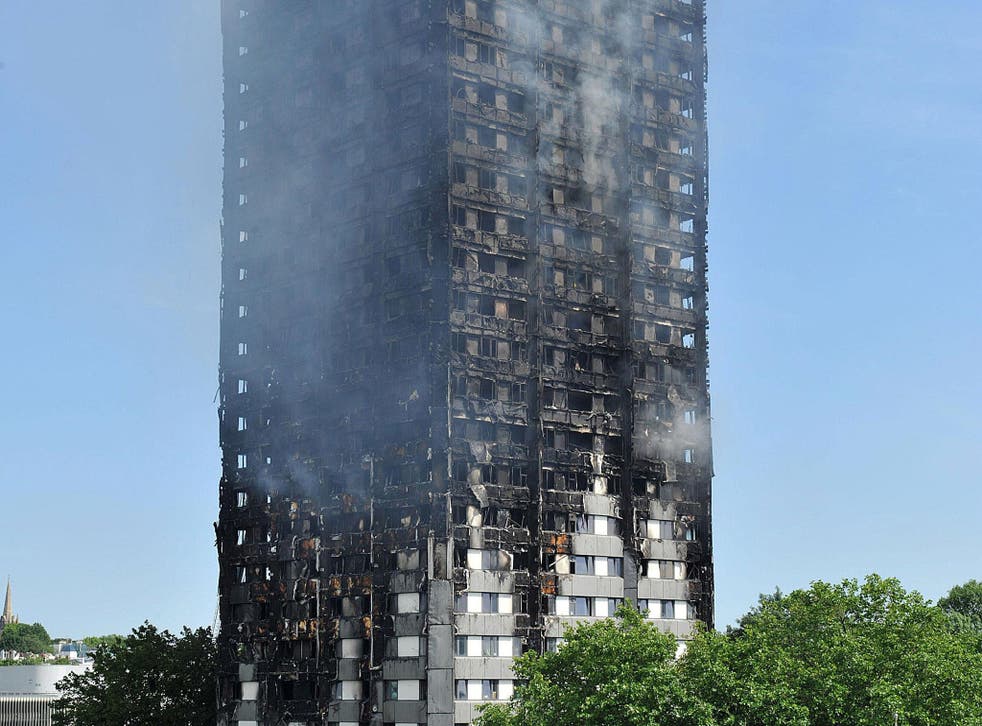 The Government has reportedly dropped plans to ease fire safety standards in new schools after the Grenfell Tower fire, which killed 79 people.
The cost-cutting plans being consulted by the Department of Education (DoE) would have removed the requirement for sprinklers to be included in the design of new schools. But the Government has now U-turned on its plans.
A suggestion that "school buildings do not need to be sprinkler protected to achieve a reasonable standard of safety" is to be stripped out of the revised draft guidance, The Observer reported.
Police consider manslaughter charges over Grenfell fire amid failed safety tests
A DoE spokesman said: "There will be no change to the fire safety laws for schools or our determination to protect children's safety. It has always been the case, and remains the case, that where the risk assessment required for any new building recommends sprinklers are installed to keep children safe, they must be fitted.
"Alongside the rest of Government, we will take forward any findings from the public inquiry into the Grenfell Tower fire."
Angela Rayner, the shadow Education Secretary, said: "Parents want to know that schools are safe for our children, and there are real questions for the Government to answer. It would be completely unacceptable if they have attempted to water down safety requirements simply to make free schools cheaper or let developers make an easier profit."
In Pictures: Grenfell Tower after the fire

Show all 51
It comes as the Government announced 34 high-rise blocks of flats in 17 local authority areas failed fire cladding safety tests in the wake of the disaster. Around 3,000 residents of the Chalcots Estate in Camden, north London, now face weeks in temporary accommodation after they were evacuated from their blocks.
The Communities Secretary, Sajid Javid, said Manchester, Camden, Plymouth, Hounslow, Portsmouth, Barnet and Brent have buildings that had failed tests.
Join our new commenting forum
Join thought-provoking conversations, follow other Independent readers and see their replies