Hamilton claims 'dirty tricks' as expenses row ends Ukip seat bid
Mr Hamilton dropped out on the day of the hustings
Ian Johnston
Thursday 11 December 2014 00:11 Comments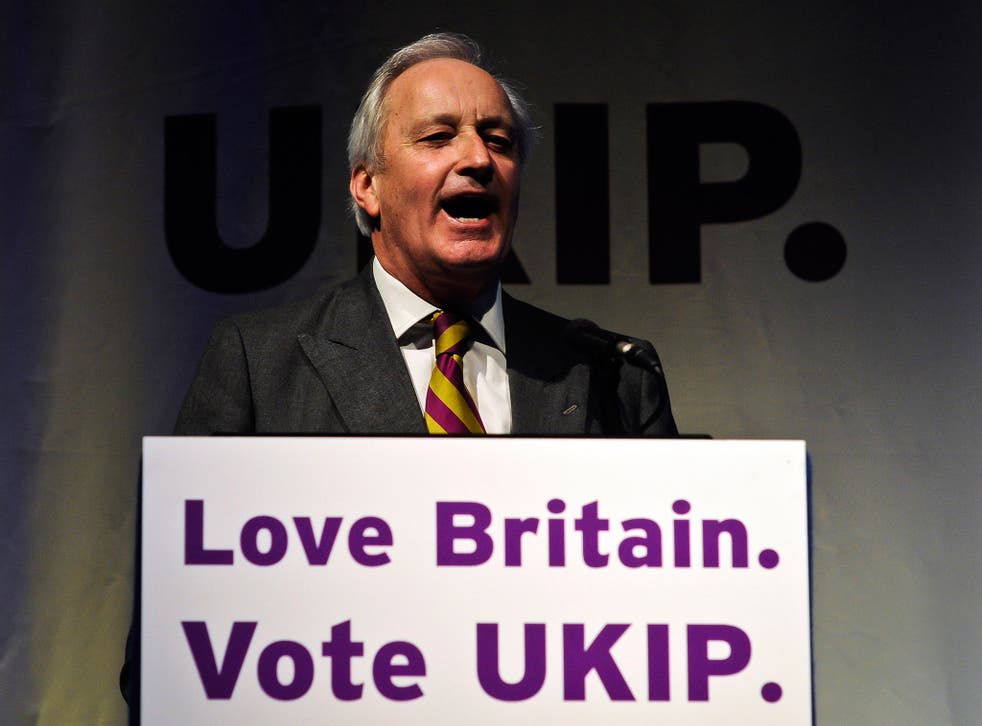 Neil Hamilton, Ukip's deputy chairman, withdrew his bid to become an election candidate last night after it emerged that he had been asked to explain his expenses claims by the party's finance committee.
The former Conservative MP, who was ousted from his seat in Tatton by journalist Martin Bell in 1997 following the "cash for questions" scandal, was one of five people hoping to become the Ukip candidate for South Basildon and East Thurrock. But he dropped out on the day of the hustings after he was asked to provide details of mileage claims, lunches and charges for staying at his wife Christine's flat.
In a letter leaked to Channel 4 News, the committee said: "Please do bear in mind that we receive… handwritten letters from pensioners enclosing a £5 or a £10 note which they have managed to save… and hence we need to make sure that all expenses are fully explainable."
Mr Hamilton claimed that party insiders were running a "dirty tricks" campaign against him. "It is sad that some people in Ukip have adopted the black arts of selective briefing, misrepresentation and outright lies which Ukip rightly excoriates in the LibLabCon," he said.
It was also reported last night that former Ukip high-flyer Natasha Bolter, who said she had been sexually harassed, did not attend Oxford University as she reportedly claimed.
Ukip gaffes and controversies

Show all 18
Register for free to continue reading
Registration is a free and easy way to support our truly independent journalism
By registering, you will also enjoy limited access to Premium articles, exclusive newsletters, commenting, and virtual events with our leading journalists
Already have an account? sign in
Join our new commenting forum
Join thought-provoking conversations, follow other Independent readers and see their replies