Hammond 'slapped down by May after saying driving train so easy even a woman could do it'
He is reported to have enraged female colleagues in cabinet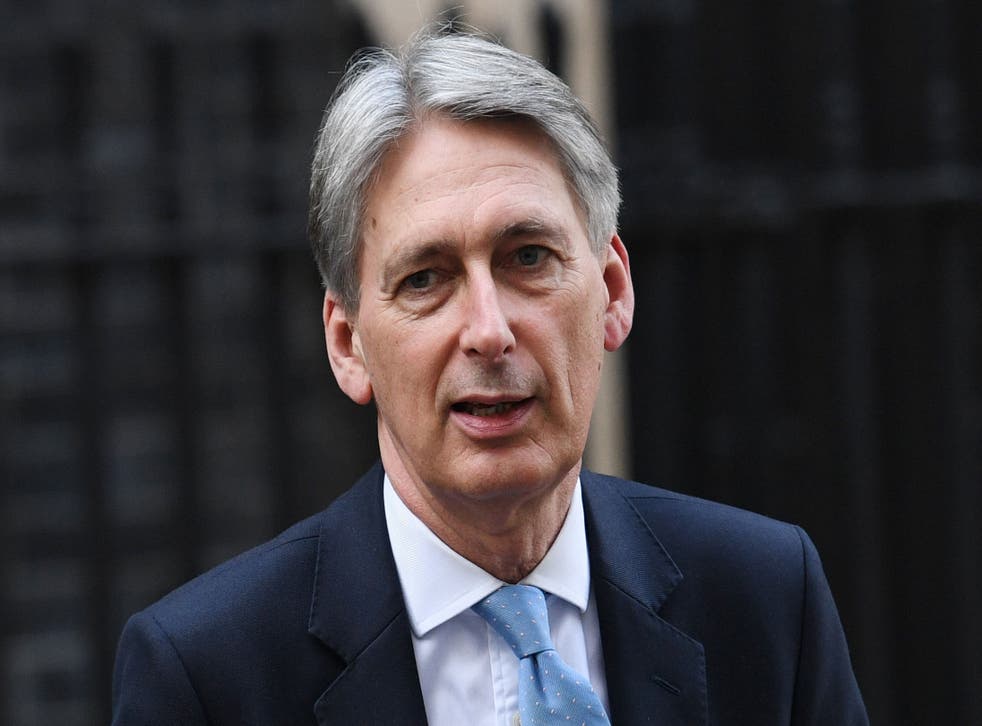 Philip Hammond is facing accusations of sexism after allegedly making derogatory remarks about female drivers.
Train driving is so easy "even a woman" could do it, the chancellor is reported to have said in a cabinet discussion about train strikes.
He was complaining about the power unions have to pick train staff, according to The Sun.
Theresa May interrupted by saying: "Chancellor, I am going to take your shovel away from you," the paper reported.
Mr Hammond's reported comments have highlighted tension at the top of the Government.
They also add to the problems facing Number Ten's new director of communications BBC executive Robbie Gibb.
Tory MP Anne Marie Morris was suspended from the party last week when she was recorded using the N-word at the East India Club in London.
UK news in pictures

Show all 50
The Prime Minister was echoing former Labour Chancellor Denis Healey's famous political adage: "When you're in a hole, stop digging."
Other comments made by Mr Healey in 1997 may be less well known: "Being Chancellor is not a woman's job. There's a difference between the sexes, and people who don't know that don't know what people are like with their clothes off. So there."
The Treasury refused to comment on Mr Hammond's remarks.
But Labour MP Jess Phillips said the jibe should be taken seriously.
"Wonder if you lose the whip for sexism as well. People will say it's nothing, just a joke," she said in a tweet.
"Women were entirely missing from his industrial strategy & his budgets make poor women poorer," she continued.
"The two things are connected. It's not a joke when a [woman's] worth and value changes our economics.
"If you think Philip Hammond's sexist attitudes haven't infiltrated his job and meant less for women you are kidding yourself.
"In a week of racism and sexism in the Tory party the feeling of us and them grows deeper."
Register for free to continue reading
Registration is a free and easy way to support our truly independent journalism
By registering, you will also enjoy limited access to Premium articles, exclusive newsletters, commenting, and virtual events with our leading journalists
Already have an account? sign in
Register for free to continue reading
Registration is a free and easy way to support our truly independent journalism
By registering, you will also enjoy limited access to Premium articles, exclusive newsletters, commenting, and virtual events with our leading journalists
Already have an account? sign in
Join our new commenting forum
Join thought-provoking conversations, follow other Independent readers and see their replies