Matt Hancock received shares in family firm that won lucrative NHS contract
'Mr Hancock has acted entirely properly' says a government spokesman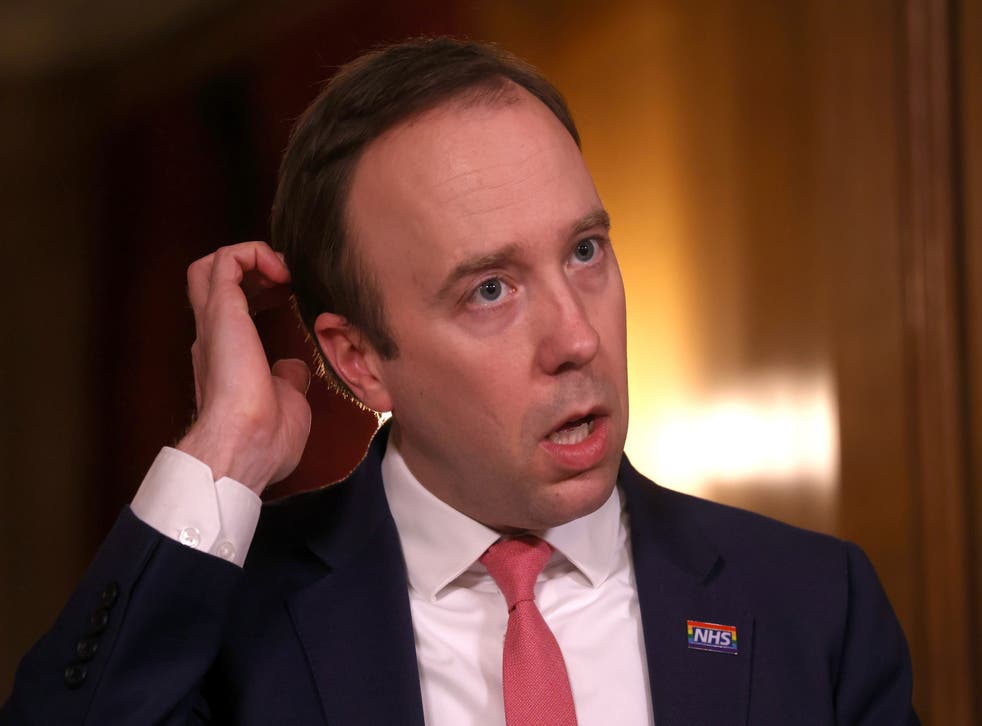 Health secretary Matt Hancock received shares in a family firm that went on to win a lucrative health service contract, it has emerged.
Official records show that document-shredding company Topwood Ltd of Wrexham, was awarded a three-year £150,000 contract from NHS Wales for confidential waste destruction last month.
The award came just days after Mr Hancock took on a 20 per cent share in the company, which is part-owned by his sister, horse trainer Emily Gilruth.
It is understood that the health secretary has no direct involvement in running the company, but neither Topwood nor the Department of Health and Social Care were immediately able to provide an explanation of why he was "gifted" the shares.
As health is devolved to the Welsh government, neither Mr Hancock nor the DHSC has any decision-making role in NHS Wales tenders, and there is no suggestion that he influenced the award of the contract.
The health secretary declared ownership of the shares in the House of Commons register of members' interests on 19 March.
He said that he had received "more than 15 per cent" of the company's issued share capital on 2 March under a "delegated management arrangement".
Before taking on the shares, Mr Hancock discussed his proposed involvement with the DHSC's top civil servant, permanent secretary Sir Chris Wormald, who said he was confident that if any conflicts of interest arose they could be dealt with in line with the ministerial code.
A government spokesman said: "Mr Hancock has acted entirely properly in these circumstances. 
"All declarations of interest have been made in accordance with the ministerial code. Ministers have no involvement in the awarding of these contracts, and no conflict of interest arises."
Official documents show that Topwood was selected on 8 March from five bidders in a competitive tendering process to provide an onsite confidential waste destruction service for Betsi Cadwaladr Health Board, covering north Wales. 
The company was awarded the three-year contract, ending in 2024.
A "confirmation statement" lodged at Companies House on 19 March showed that Ms Gilruth and Topwood's managing director Thomas Gilruth each held 40 per cent of the company's ordinary shares, while the remaining 20 per cent were held by Mr Hancock. 
Previous shareholders Bob and Shirley Carter were recorded as each giving up 10 per cent stakes earlier in the year.
A man who answered the phone when The Independent called Topwood to ask questions relating to the health secretary's role in the company said only "no comment" before terminating the call.
Speaking after he was appointed health secretary in 2018, Mr Hancock said that one of the reasons he "loves" the NHS is because it saved his sister's life after a 2017 fall at the Badminton Horse Trials that left her in a coma for several days.
Join our new commenting forum
Join thought-provoking conversations, follow other Independent readers and see their replies