Harriet Harman says she 'definitely' would have beaten Ed Miliband in 2010 Labour leadership contest
Former frontbencher says party members told her she was 'nailing it' as acting leader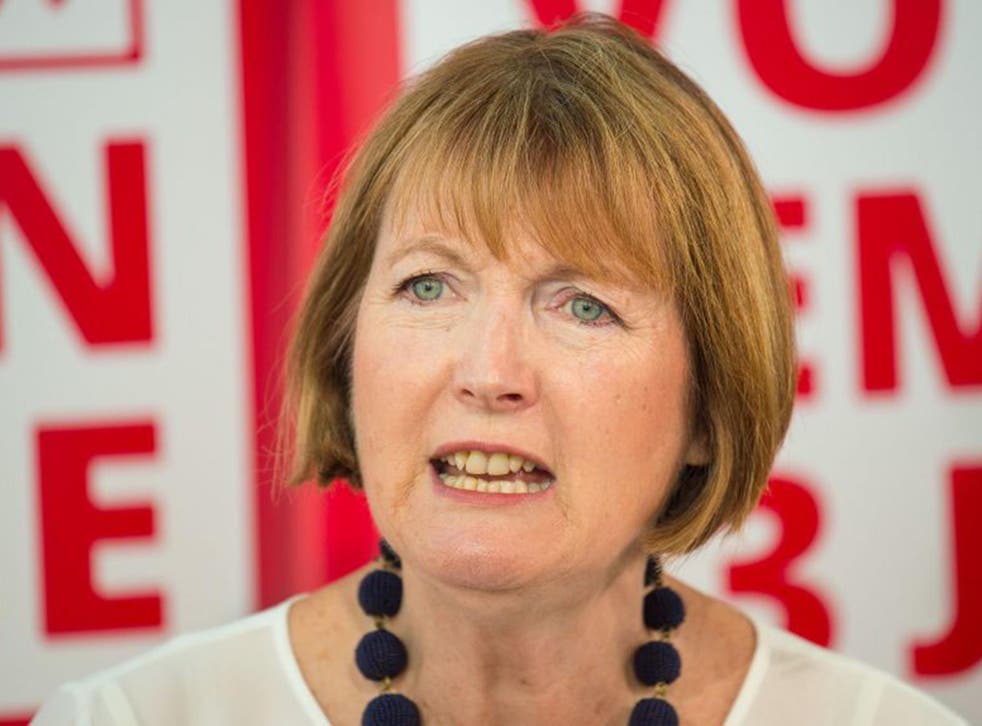 Harriet Harman has said she "definitely" would have beaten Ed Miliband in the 2010 Labour leadership contest if she had chosen to stand.
The former frontbencher who led the party twice on an interim basis said she would have triumphed over Mr Miliband because party members knew her better.
But she explained during an interview that she decided not to go for the post because there was "no sense anywhere, as there often is with women, that I was leadership material."
The contest took place after the defeat in the 2010 general election when Gordon Brown had stood down, and the focus ended up being on the battle between Mr miliband and his brother David for the Labour crown.
She told BBC Radio 4's Reflections with Peter Hennessy: "I think, you know, all the expectation was that, you know, one of the young Turks would be leader, you know.
"Would it be David Miliband, you know, would it be Ed Balls?
"There was no sense anywhere, as there often is with women, that I was leadership material."
Ed Miliband elected new leader of Labour Party

Show all 2
While acting leader in 2010, Ms Harman said party members told her she was "nailing it" and asked her why she was not up for the job.
The Camberwell and Peckham MP said: "I was so relieved not to be cocking the whole thing up that I took it as a great compliment, but I didn't go that next step and think they're asking me why I'm not going for leader.
"Why aren't I? I just never got to that point.
"And it was clear then, as it turns out, that the party hadn't taken to David Miliband, they didn't elect him.
"And they hardly knew Ed Miliband, but they elected him whereas they did know me and they did like and support me.
"So I think if I'd have stood I definitely would have got it.
"Whether I'd have made a success about it well, we never know, but I think I would have got it."
Ms Harman, a veteran women's rights campaigner, also said Margaret Thatcher was "no sister" and described trying to shield her young baby from the former Prime Minister due to a "visceral hostility" towards her rival.
She said Theresa May was "very much in Thatcher mode" as the Prime Minister was trying to lead "better than the men" rather than fighting for equality.
Register for free to continue reading
Registration is a free and easy way to support our truly independent journalism
By registering, you will also enjoy limited access to Premium articles, exclusive newsletters, commenting, and virtual events with our leading journalists
Already have an account? sign in
Register for free to continue reading
Registration is a free and easy way to support our truly independent journalism
By registering, you will also enjoy limited access to Premium articles, exclusive newsletters, commenting, and virtual events with our leading journalists
Already have an account? sign in
Join our new commenting forum
Join thought-provoking conversations, follow other Independent readers and see their replies