Harriet Harman stayed silent over paedophiles to avoid 'rocking the boat too much', claims former leader of PIE after Daily Mail allegations
Harman's husband claims 'no one will believe a man like Tom O'Carroll'
Nigel Morris
Wednesday 26 February 2014 12:54 Comments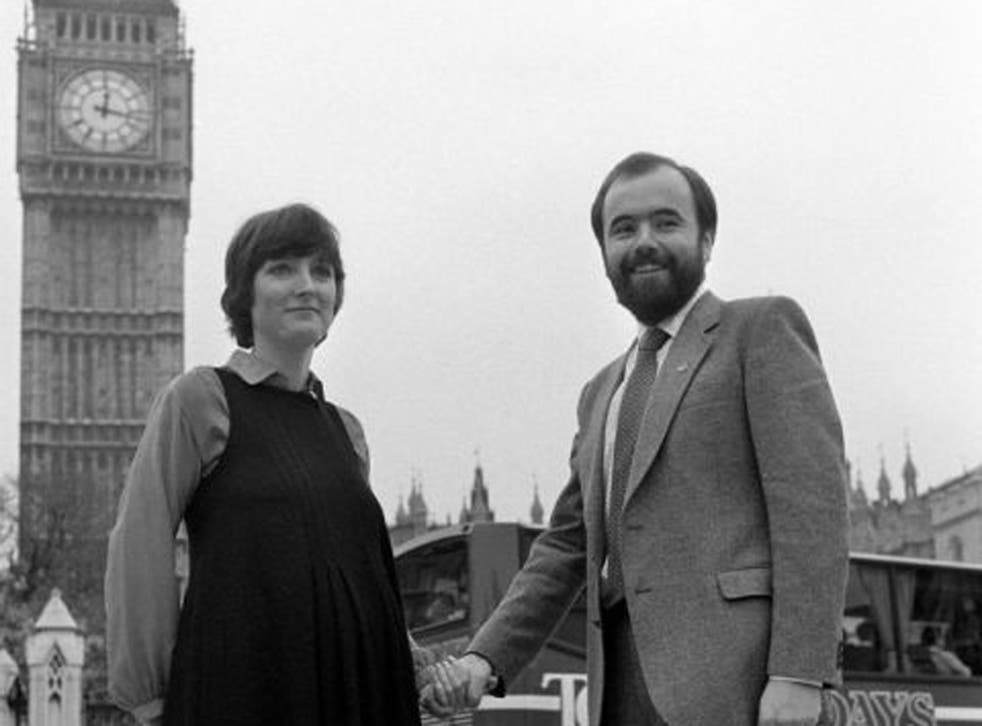 Harriet Harman, the deputy Labour leader, did not try to confront a group that advocated child sex because she did not want to harm her career by "rocking the boat too much", the former leader of the Paedophile Information Exchange (PIE) alleged today.
Tom O'Carroll's claim was greeted with contempt by Ms Harman's husband, Jack Dromey, who said no one would believe the words of a convicted paedophile.
Ms Harman and Mr Dromey have been attempting to draw a line under the controversy about the links in the 1970s between the paedophile rights campaign group and the National Council for Civil Liberties (NCCL). They were both NCCL officials at the time, along with Patricia Hewitt - a former Labour cabinet minister.
Ms Harman has said she has nothing to apologise for over the NCCL's involvement with the "vile" group, but has expressed "regret" that there had ever been a link between the organisations. It was reported today that O'Carroll sat on an NCCL committee on gay rights in 1979, a year after Ms Harman became its legal officer.
O'Carroll told BBC Radio 4 that Ms Harman and Ms Hewitt had not done much to try to remove the PIE from the sub-committee.
He claimed: "They didn't do much to oppose PIE's presence in my view because there were these other liberal forces or radical forces that were in NCCL. The support didn't come from Harman and co, but it was there.
"The Gay Liberation Front was very radical. At that time Harman and Patricia Hewitt couldn't just kick out PIE. Well, they could, I suppose, try, but they didn't even try. And the reason they didn't try is that they didn't want to rock the boat because their careers within NCCL depended on them not rocking the boat too much."
Mr Dromey said in a statement: "It is no surprise that a convicted paedophile, the like of whom I took action against during my time in the NCCL, should choose to smear me.
"The record is clear. I took on PIE and, when I was elected chairman, defeated by a massive majority at the 1976 NCCL annual conference a loathsome motion calling on the NCCL to support the so-called rights of paedophiles.
"Indeed my stand was denounced in a leaflet distributed by PIE to the delegates to the conference. Quite simply, no one will believe a man like Tom O'Carroll."
The former Cabinet minister Dame Tessa Jowell, a close ally of the deputy Labour leader, said Ms Harman had been "focusing" on work to improve women's rights and to oppose domestic violence during her time at the NCCL.
She said: "There is not one shred of evidence that they [Ms Harman, Mr Dromey and Ms Hewitt] gave any comfort to this revolting organisation.
"The important thing is to recognise what Harriet was doing at the time and what she's continued to do all her professional life."
The Labour MP Tom Watson has called for an investigation into claims that PIE could have been paid public money. He said he was contacted by a former civil servant who saw documents suggesting the group received cash from the taxpayer under the Thatcher government.
"Given the extreme public concern about PIE, there should be a properly resourced investigation into what the PIE got up to," he said.
Register for free to continue reading
Registration is a free and easy way to support our truly independent journalism
By registering, you will also enjoy limited access to Premium articles, exclusive newsletters, commenting, and virtual events with our leading journalists
Already have an account? sign in
Join our new commenting forum
Join thought-provoking conversations, follow other Independent readers and see their replies