Heeeere's Tony! Blair's plan to 're-engage' with British politics
After five years away from Westminster, the former PM is on the comeback trail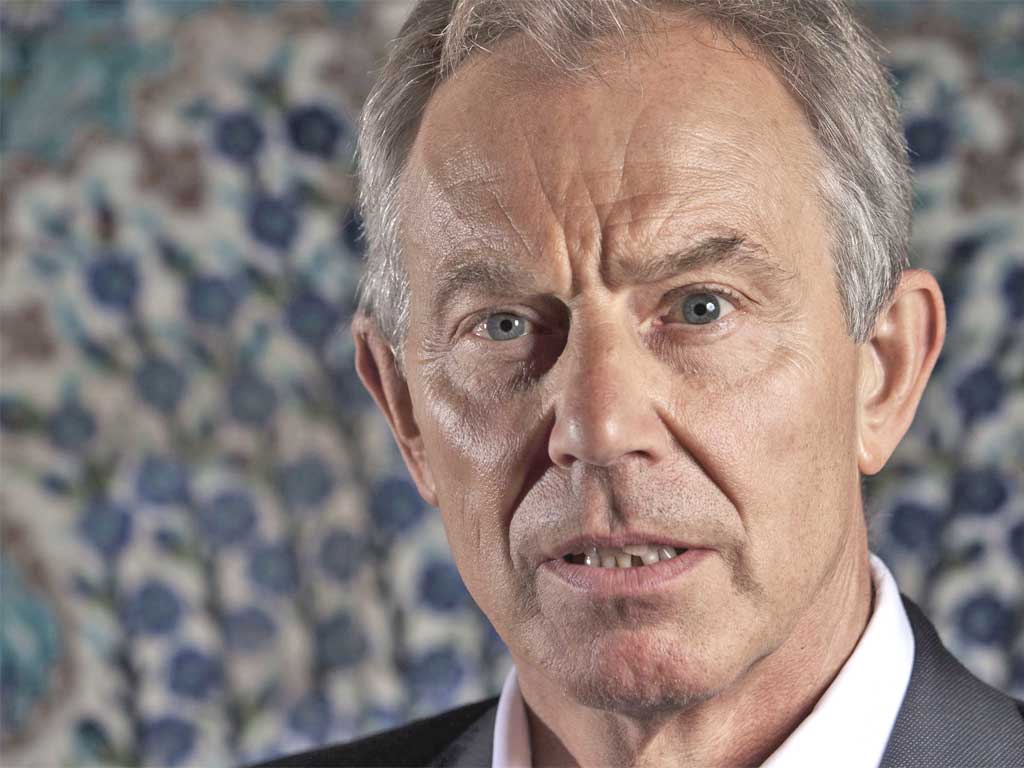 Since he left Downing Street almost five years ago, Tony Blair has been careful to avoid intervening in domestic controversies, preferring to concentrate on foreign affairs and his business interests.
That could be about to change, amid signs that the former Prime Minister is turning his attention back to British politics. He has started meeting small groups of Labour MPs to discuss the issues of the day – apparently with the approval of party leader Ed Miliband.
And in July he will appear alongside Mr Miliband and shadow cabinet ministers at a dinner to promote British sport before the London Olympics. Mr Blair has also signed a new director of communications, Rachel Grant, ahead of what has been seen as a move to rebuild his profile in Britain.
A source close to Mr Blair was quoted in Public Affairs News magazine: "He wants to re-engage in the UK. He has things to say and he thinks it's the right time. The question is how he re-enters the UK scene without re-entering domestic politics and interfering with the Labour Party."
Last night a spokesman for Mr Miliband said: "Tony Blair is a very big, successful Labour figure who won three general elections. He talks to Ed regularly and we would be delighted to see him re-engaging in British politics."
Mr Blair has mixed charitable and business projects since his departure from Downing Street and now employs 120 people around the world. He runs five organisations, including the Office of Tony Blair and the Tony Blair Faith Foundation. Cumulatively these organisations had gross income of £12m last year. The Tony Blair Faith Foundation had an income of £3.6m.
The American lecture circuit has proved highly lucrative for him and he received a £4m advance, which he donated to charity, for his memoirs, A Journey.
His office stresses that the largest proportion of his time is taken up with his unpaid role as the Quartet Representative to the Middle East, the organisation representing the United Nations, the United States, the European Union and Russia.
Mr Blair's appearances in Britain since 2007 have been sparing. He undertook a round of interviews to promote his autobiography, was questioned twice at the Iraq inquiry and was drafted in during the later stages of Labour's 2010 general election campaign. However, a return to the front line this year could prove a double-edged sword for Mr Miliband, refocusing attention on Blairites' worries over his leadership.
A spokesman for the former Prime Minister confirmed Ms Grant's appointment to oversee his media operation. The communications director at the National Endowment for Science, Technology and the Arts was previously a senior Whitehall press officer.
She is expected to take up her new post this month, replacing Matthew Doyle, a former Downing Street aide who recently resigned as Mr Blair's political director.
Join our commenting forum
Join thought-provoking conversations, follow other Independent readers and see their replies