Wealthy homeowners received millions in public money under Government scheme to help first-time buyers
Exclusive: At least £280m in loans likely to have been given to households earning more than £100,000 a year
Benjamin Kentish
Political Correspondent
Saturday 13 January 2018 09:47 Comments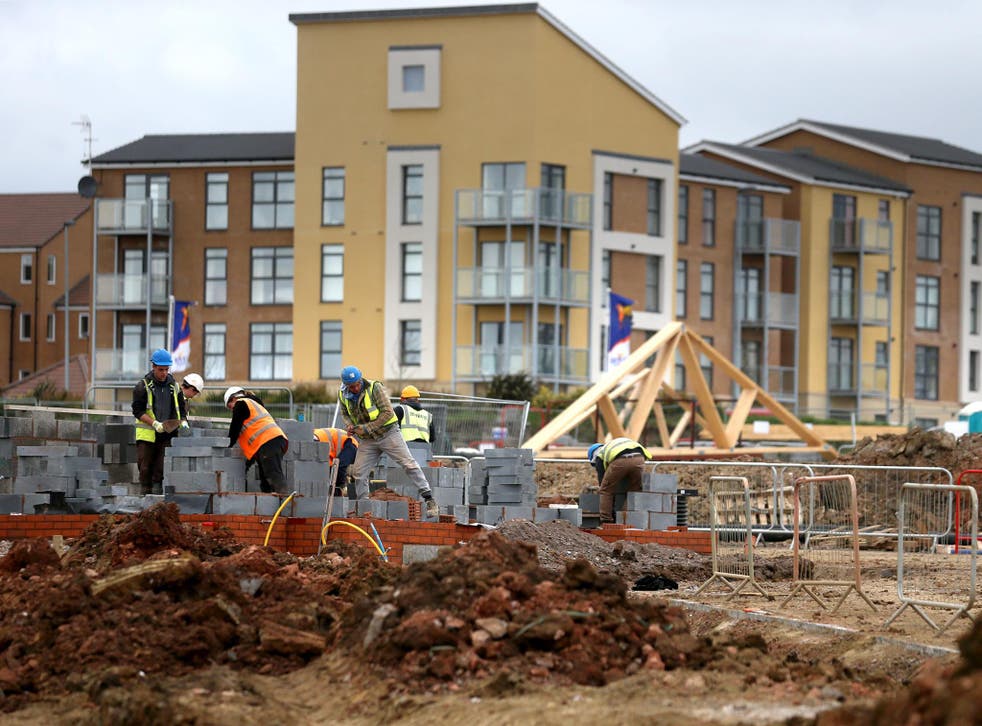 Hundreds of millions of pounds of public money has been given to thousands of wealthy homeowners under a flagship Government scheme designed to help first-time buyers, new analysis has revealed.
More than 5,500 homeowners earning above £100,000 a year have benefitted from taxpayer-funded Help to Buy loans that are aimed at helping people get on the housing ladder, according to The Independent's analysis of government data.
Since the scheme was introduced in 2013, 5,545 households with an income of more than £100,000 received Help to Buy loans, including 1,287 households that already owned a property.
If households earning above £100,000 received the same size loan on average as other groups, they would have received at least £280m of public money in the last five years. However, wealthier households are likely to purchase more expensive properties that require bigger loans, meaning the real sum is likely to be even higher.
The Government's own 2016 assessment of the £7.3bn Help to Buy scheme found existing homeowners received an average loan of £52,833 – significantly more than the £39,907 average for first-time buyers.
Help to Buy provides loans to potential buyers, enabling them to purchase a new-build property with just a 5 per cent deposit. Critics, however, say the scheme drives up house prices and does not help those who need it most.
The new statistics are likely to raise fresh questions about who is benefiting most from the Government's main initiative for helping first-time buyers. While the scheme is predominantly designed to help first-time buyers, it is also open to existing homeowners who are looking to move house.
Labour has said the policy should be reformed so that loans are only given to first-time buyers with a combined income of less than £100,000, while housing charities told The Independent the latest findings showed Help to Buy has "done nothing to help those most in need of an affordable home".
One in ten Help to Buy loans since the policy was introduced in 2013 have gone to households with an income above £80,000, and one in four – totalling billions of pounds of public money - to those earning more than £60,000.
UK news in pictures

Show all 50
In total, almost a quarter of Help to Buy loan recipients already owned a property.
Despite concerns over the benefit of Help to Buy, Theresa May announced in October that the Government was extending the scheme with a further £10bn of investment.
At the time she said: "The idea that once you got a job you'd be able to buy your own home and start a family is no longer a given.
"The only way we'll fix that is building more homes over time. But we are going to do more now to help support those who want to buy but can't quite afford it."
Critics said the Government should instead focus on better targeting the existing funds.
Budget 2017: Hammond commits £44bn to housing and commits to delivering 300,000 net additional homes per year by mid 2020's
Commenting on the latest figures, Polly Neate, CEO of housing charity Shelter, told The Independent: "Help to Buy has completely missed the mark, barely doing anything to help the first-time buyers it is targeted at, and nothing to help those most in need of an affordable home.
"By inflating house prices and subsidising huge corporate pay outs it is actually making matters worse. Instead of pumping more public money into Help to Buy, the government should direct funding towards building genuinely affordable homes and intervene to lower the cost of land."
John Healey MP, Labour's Shadow Housing Secretary, said: "Under the Conservatives since 2010, the number of younger households who own their home has fallen by over 900,000, and the number of new shared ownership and other low-cost homes to buy has halved.
"Meanwhile badly targeted schemes like Help to Buy aren't focused on those who most need a hand up.
"Labour would change that and make helping first-time buyers on ordinary incomes the priority for Help to Buy. We would also build 100,000 FirstBuy homes linked to average incomes and give local people first dibs on new homes built in their area."
Housing Minister Dominic Raab, said: "This Government is committed to helping more people get on the housing ladder, with the support of a range of low cost home ownership products.
"Thanks to our Help to Buy: Equity Loan scheme the dream of home ownership continues to become a reality for thousands more households across the country."
Register for free to continue reading
Registration is a free and easy way to support our truly independent journalism
By registering, you will also enjoy limited access to Premium articles, exclusive newsletters, commenting, and virtual events with our leading journalists
Already have an account? sign in
Join our new commenting forum
Join thought-provoking conversations, follow other Independent readers and see their replies