Theresa May: Grammar schools do not leave poor children behind – it makes them do better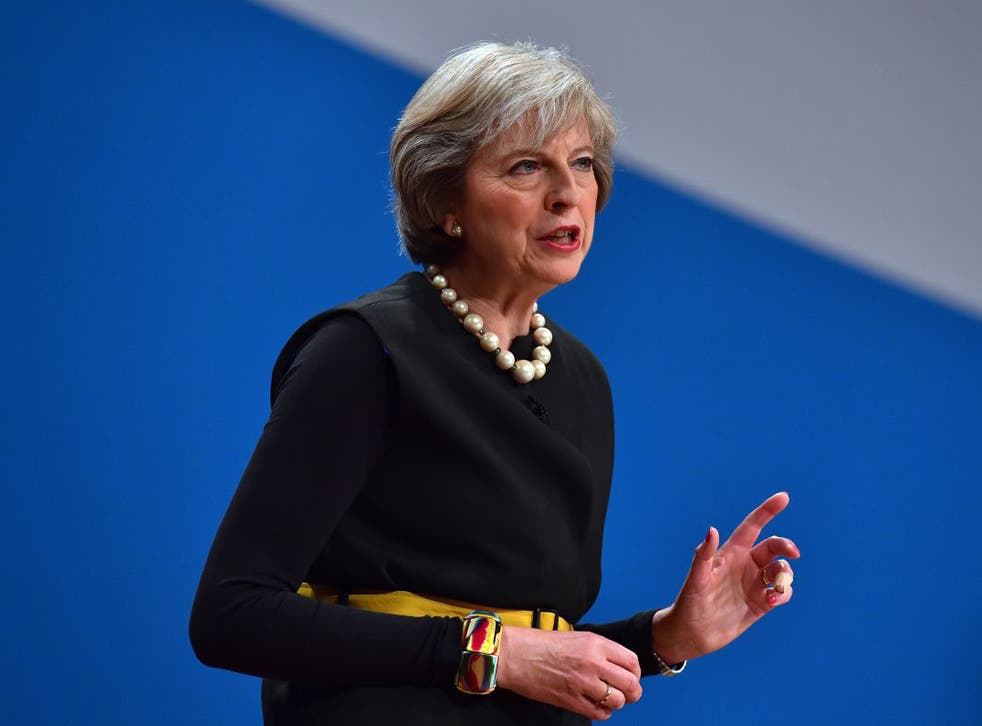 Theresa May has brushed aside claims that grammar schools could damage less gifted children's education, instead arguing that they make "poorer children do better".
She vowed to push on with her controversial reforms, which she said were the key to closing the attainment gap between children from disadvantaged backgrounds and others.
It follows claims that the Prime Minister is ploughing forward with the policy without looking at evidence suggesting the schools leave some children behind.
Among critics has been the outgoing Chief Inspector of Schools Sir Michael Wilshaw, who pointed to a larger than average attainment gap between children in Kent, which operates a selective system.
Asked what evidence she had to support her plans, Ms May said: "First of all, if you look at grammar schools you see that grammar schools are overwhelmingly good or outstanding schools. That's about the quality of eduction they are providing.
"If you look at the attainment within grammar schools, poorer children do better in grammar schools than they do in other schools, in the sense that the attainment gap between poorer children and better off children is virtually zero in a grammar school, so the education is really helping those children."
Theresa May defends grammar school plans
When the policy was first announced, Sir Michael pointed out that the attainment gap at GCSE level in Hackney between children on free school meals and those on non-free school meals was 14.6 per cent, while in Kent it is nearly 34 per cent.
He said at the time that a grammar school in every town, would mean three secondary moderns in every town, adding that it would be "a profoundly retrograde step that would actually lead to overall standards sliding back".
But confronted with the situation in Kent, Ms May denied that she was proposing a return to the previous grammar/secondary modern system.
Speaking to BBC radio from Conservative conference in Birmingham, she said: "What we are talking about in terms of the education system, is not about returning to a binary system. What it is about, is opening up the schools system. That is in a number of ways, people focus on the grammar schools, but it's in a number of ways.
Grammar schools dominate PMQs
"Universities supporting schools, there's some good evidence where that happens, that improves the quality of education.
"The independent sector supporting the state sector, opening up new faith schools and yes removing the barrier on new grammar schools being set up."
The Prime Minister added: "We have at the moment a piece of legislation, that says, if you are setting up a new school, you cannot select by academic ability. I think that's wrong, I think we need to open up the system, we need to remove that ban.
"When we do so, what I also want to see is grammar schools actively working with other schools, ensuring the overall quality of education in their area is high."
Join our new commenting forum
Join thought-provoking conversations, follow other Independent readers and see their replies