Theresa May's national security adviser Sir Mark Lyall Grant resigns after 'mansplaining' reports
Senior official is said to have annoyed Prime Minister by talking over her in meeting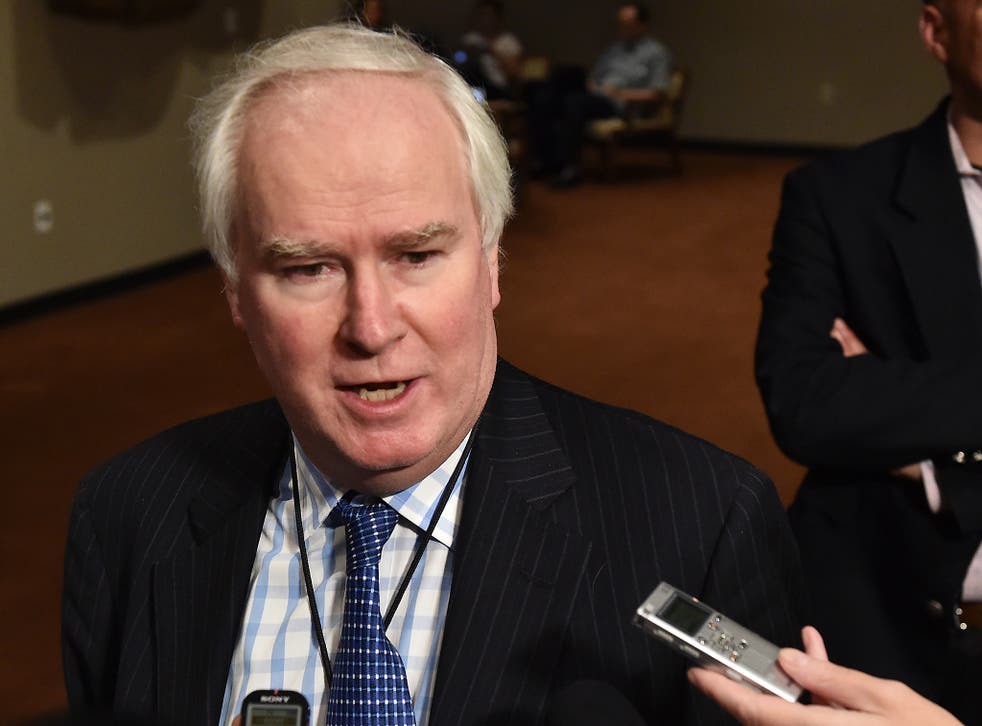 Theresa May's national security adviser has resigned after reports that colleagues in Downing Street are fed up with his "mansplaining".
Sir Mark Lyall Grant is said to have been due to leave at the end of 2016 but agreed to stay in post after the resignation of Sir Ivan Rogers, the UK's ambassador to the EU, to avoid giving the impression of an exodus of senior officials.
He will be replaced in April by Mark Sedwill, the current Permanent Secretary at the Home Office, who worked closely with Ms May during her time as Home Secretary.
Reports late last year suggested the Prime Minister was frustrated at Mr Lyall Grant's "mansplaining" – when a man talks to a woman in a patronising and condescending way. He is also said to have talked over her during a meeting,
Mr Lyall Grant, an Old Etonian, previously served as the UK's ambassador to the United Nations (UN) before becoming national security adviser to then prime minister David Cameron in 2015. He stayed in post when Ms May entered Downing Street last July.
In a statement, the Prime Minister said: "I would like to thank Mark Lyall Grant for his long years of public service, in the Foreign and Commonwealth Office, at the United Nations and also in particular for his work since 2015 as national security adviser.
The government's legislative programme for 2016-17

Show all 20
"Mark has made a huge contribution and I wish him every success for the future."
Mr Sedwill previously worked in the Foreign Office and as the prime minister's special representative for Afghanistan and Pakistan, before being appointed as Permanent Secretary at the Home Office in 2013.
Ms May said: "Mark Sedwill's experience means that he is ideally qualified to take up the critically important role of national security adviser.
"As well as his recent time in the Home Office, he has served in both Afghanistan and Pakistan and has wide-ranging experience of foreign and security policy issues."
Join our new commenting forum
Join thought-provoking conversations, follow other Independent readers and see their replies