The two court judgments that have set Jeremy Corbyn on the path to a Labour victory
Andy McSmith
Monday 08 August 2016 19:15 Comments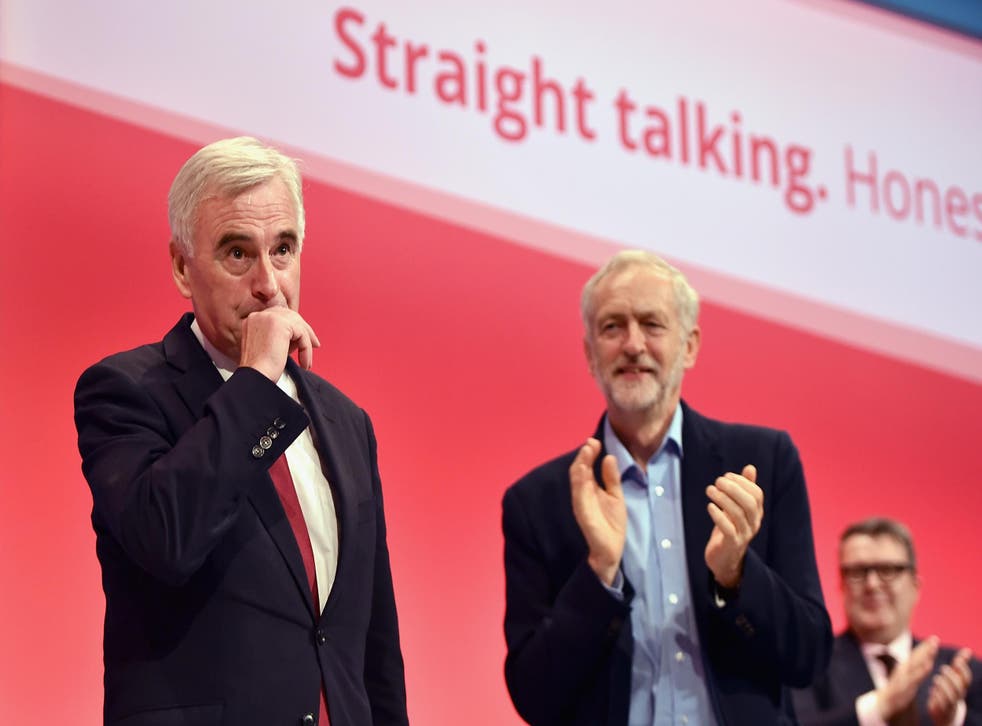 The courts have been kind to Jeremy Corbyn lately. Two arguments over ground rules for a leadership contest have ended up in court, and both times the judge has, in effect, ruled in Mr Corbyn's favour.
Today's judgement – unless it is overturned on appeal – gives 130,000 additional Labour Party members an automatic right to vote in the current leadership election whom the party's national executive had voted to exclude.
Though the judge, Mr Justice Hickinbottom, said in his judgement that he had no evidence before him whether this result would be good or bad for Mr Corbyn, all the anecdotal evidence suggests that the Labour leader has received a huge boost, courtesy of a high court, and that his challenger, Owen Smith, faces an even more uphill battle than he was already.
This was evident in the contrasting reactions form the two camps. A delighted John McDonnell, who is running Mr Corbyn's campaign, hailed the decision as "a huge victory for Labour Party members and party democracy." He added: "The decision taken to freeze out new members since January was an affront to democracy and went against everything the party stands for. We are pleased the High Court has seen sense today by coming to the right decision."
The initial response from Mr Smith's spokesperson was more subdued. He said: "The party will want to study the judgement and determine its next steps. Owen is getting on with the job of putting his case to Labour members and supporters across the country."
The court judgement reverses a decision that Labour's national executive made during its long and fraught meeting on 12 July, to set a "freeze date" of 12 January. This meant that the only party members with an automatic right to vote in the leadership contest would be the 388,407 who were already party members before that date.
That decision was made towards the end of a meeting that went on for about six hours. Earlier, there had been a much more highly publicised row over whether Jeremy Corbyn had an automatic right to be on the ballot paper in the leadership contest, or whether the rules required him to collect nominations from 50 Labour MPs and MEPs, as his challenger had to.
When that vote came, Corbyn supporters outnumbered his opponents on the executive by 18 to 14, so he got the result he wanted, which was later upheld by a judge when a party donor opposed to Mr Corbyn took the case to a high court.
But having won that victory, Mr Corbyn and others rather unwisely left the meeting before it was over, leaving his opponents with a majority. This was when they decided on a cut off date of 12 January, as well bumping up the charge for supporters who wanted to register to vote from £3 to £25.
Actually, the executive did not really need to choose 12 January as a cut-off date. It would have served their prupose almost as well to have chosen 12 June, because what concerned them was the vast number who signed up to join Labour after the June 23 referendum, and the sacking of Hilary Benn from the shadow cabinet, when it became fairly obvious to anyone following the news carefully that there was an attempt underway to lever Jeremy Corbyn out of office, one or way another. In a matter of days, the paid up membership of the Labour Party shot up by around a quarter, to 515,000.
The rationale behind the executive's decision was that some of these people may not have been joining out of any real commitment to the Labour Party, but purely because they wanted a vote in the leadership contest – which they could get anyway, by separately paying their £25 and signing up as supporters. The party had machinery in place to vet those who registered as supporters, and weed out unsuitable applicants, such as members or known supporters of rival parties. In 2015, they caught a Tory MP, Tim Loughton, and several other known Conservatives who had signed up intending to vote for Jeremy Corbyn, believing he was the candidate most likely to make Labour unelectable.
But this argument failed to convince the judge. His whole focus was on the Labour rulebook, and on the law which governs relations between associations like political parties and their members. On the Labour Party website there was an unambiguous promise that joining the party would give a new member the right to vote in a leadership election, with no suggestion that there would be a six-month wait before that right came into force. Mr Justice Hickinbottom's ruled that taking this right away from the new members, the party was breaking a legally enforcable contract.
One detail that is not entirely clear is whether those who paid to join the party after January and then, in their determination to take part in the vote, parted with another £25 to register as supporters, are now entitled to claim their money back. The judge has told the Labour Party that three of the five new members who brought the court case must be reimbursed £25 each. If Labour headquarters is now inundated with demands from others who want their £25 back, it is going to add one more complication to what, for hard pressed head office staff, is already a nightmarish summer.
Register for free to continue reading
Registration is a free and easy way to support our truly independent journalism
By registering, you will also enjoy limited access to Premium articles, exclusive newsletters, commenting, and virtual events with our leading journalists
Already have an account? sign in
Join our new commenting forum
Join thought-provoking conversations, follow other Independent readers and see their replies