Hilary Benn: Jeremy Corbyn 'is a good and decent man, but he is not a leader'
Former shadow Foreign Secretary denies he has ambitions to take over party leadership himself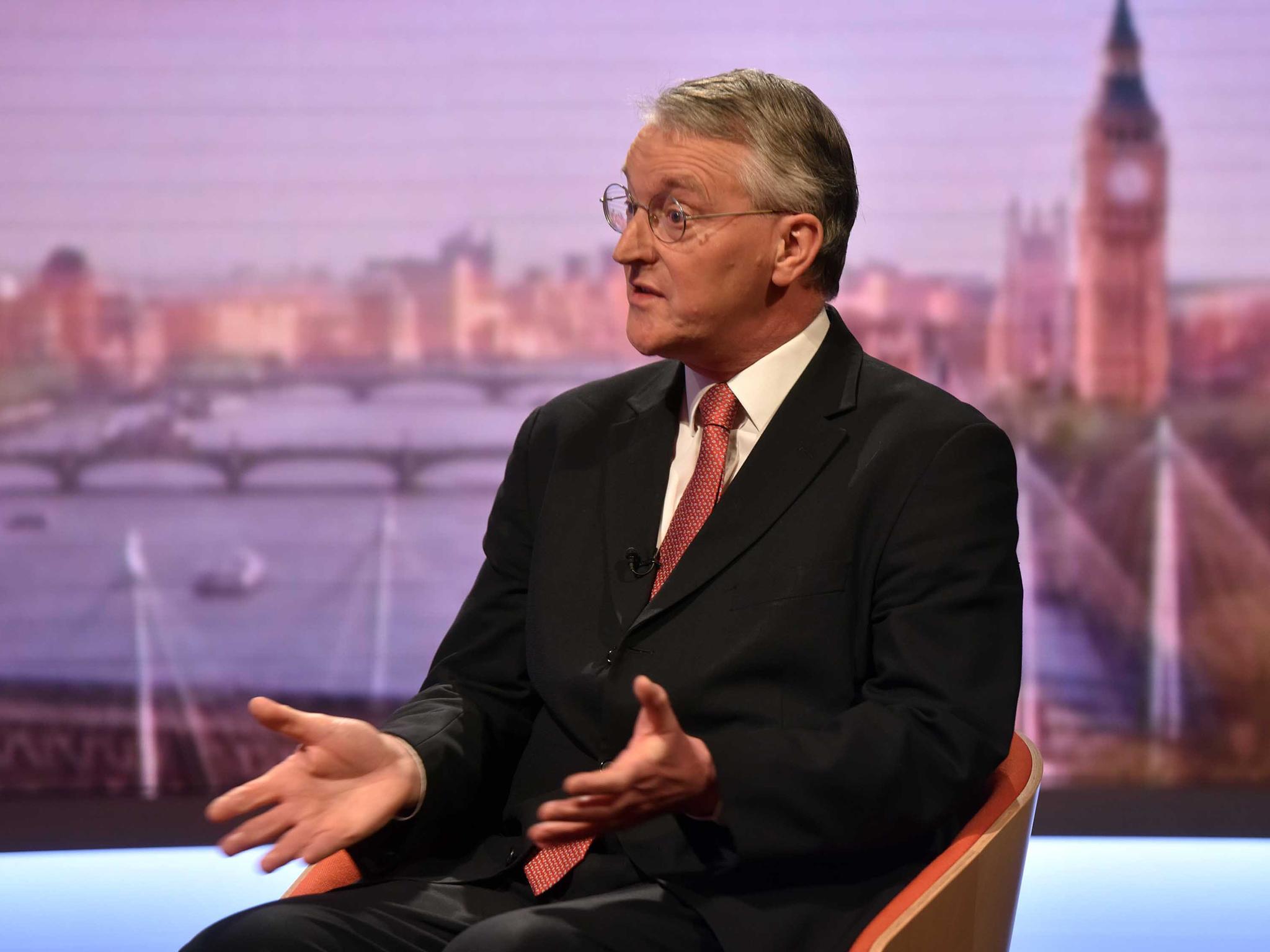 Jeremy Corbyn is a decent man but is incapable of leading the Labour Party to victory, according to the devastating verdict of his former shadow Foreign Secretary, Hilary Benn.
Speaking to the BBC's Andrew Marr, Mr Benn denied that he has ambitions to take over the party leadership himself, but insisted that Mr Corbyn was not the man to recover Labour's fast haemorrhaging political support.
Follow the latest live updates
"In this absolutely critical time for our country, following the referendum result the Labour party needs strong and effective leadership to hold the government to account as we take decisions fundamental to the future of our country. We don't currently have had that and there was also no confidence that we would be able to win a general election as long as Jeremy remains leader, and I felt it was important to say that" he told the Andrew Marr programme.
He added: "He is a good and decent man, but he is not a leader."
According to one poll, 29 per cent of those who voted Labour last time are considering switching support.
Mr Benn, who was sacked overnight from Labour's shadow cabinet, criticised the Labour leader for showing little enthusiasm for the campaign to persuade the voters to back the Reamin side in last week's referendum.
EU referendum - in pictures
Show all 18
He denied that he was leading a "coup" against the Labour leader – though the shadow health secretary Heidi Alexander has also resigned in the wake of Mr Benn's sacking, and other resignations are expected today.
More attacks on Mr Corbyn's leadership are likely to be aired when Labour Mps will meet behind closed doors tomorrow evening. On Tuesday they will hold a secret ballot on whether they have confidence in him, a vote that could trigger a leadership election – though it is not clear yet who his main challenger would be.
Hilary Benn sacked after raising Corbyn leadership concerns
Mr Corbyn has insisted that he will not resign and he will fight to retain his position if he faces a challenge
Join our commenting forum
Join thought-provoking conversations, follow other Independent readers and see their replies