Hilary Benn 'not worried' about Corbyn cabinet reshuffle
Other members at risk are thought to be Angela and Maria Eagle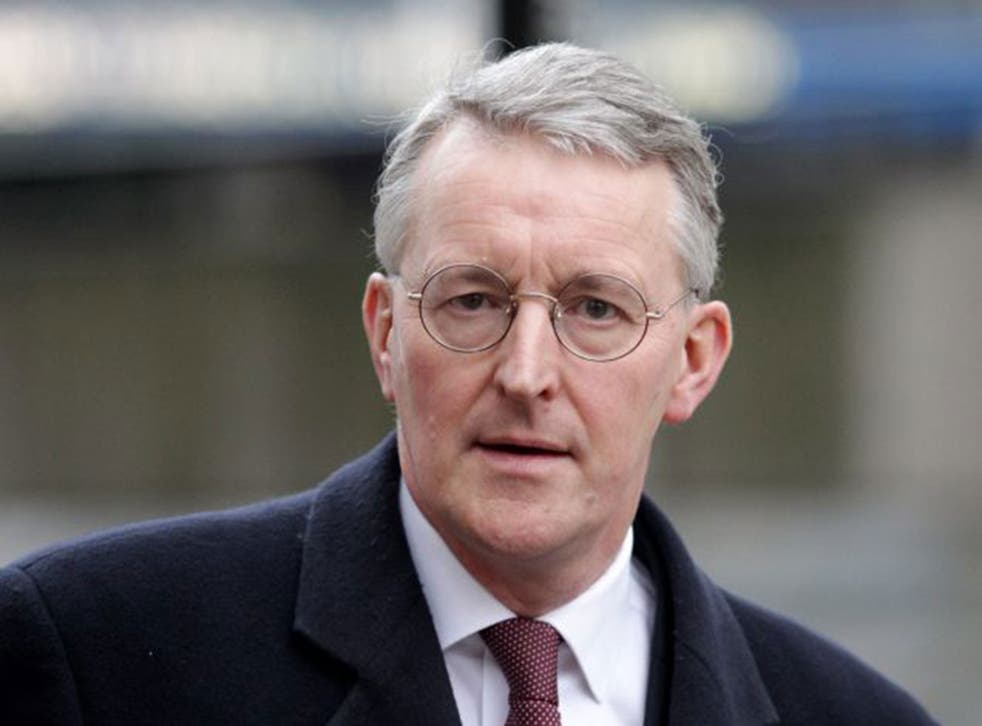 Friends of the shadow Foreign Secretary, Hilary Benn, say he is "not staying awake worrying" about the prospect that he could be sacked when MPs return to the Commons. Jeremy Corbyn, who has just returned from a Christmas break in Malta, is rumoured to be planning a reshuffle, which could include the removal of shadow ministers who have been most public in opposing him.
Mr Benn, who is Labour MP for Leeds Central, is expected to be the most high-profile casualty, as the Labour leader seeks to assert his authority over his frontbench team. Mr Benn was applauded by MPs after delivering a speech in favour of bombing Isis positions in Syria on the same day that Mr Corbyn led the majority of Labour MPs in voting against.
A friend said: "We do expect a reshuffle soon, but half Hilary's constituency is under water. He has been in Leeds talking to people who have been severely hit by the flooding. He is not staying awake worrying about a reshuffle."
Though details were briefed to Sunday newspapers about the imminent changes, those named have yet to hear from Mr Corbyn. Mr Corbyn has faced open opposition from his own team over Syria and over nuclear weapons.
Official Labour policy, supported by most of the Shadow Cabinet and by the Unite and GMB unions, is to support the renewal of the Trident nuclear submarines when they become obsolete, but Mr Corbyn has denounced nuclear weapons as "immoral" and has said that if he were Prime Minister he would never threaten to use them.
Other Shadow Cabinet members thought to be at risk in a reshuffle include Angela Eagle, who declined to give a direct answer when asked several times whether she believes Mr Corbyn will be prime minister after the next election, and her sister, Maria, the shadow Defence Secretary, who supports party policy on Trident.
Join our new commenting forum
Join thought-provoking conversations, follow other Independent readers and see their replies