Hillary Clinton suggests the Tories lack 'empathy' in warning over 'divisive' Brexit rhetoric
'The residency rights of half a million children, many who were born in the UK, are hanging in the balance,' says former secretary of state
Harriet Agerholm
,
Tom Batchelor
Saturday 14 October 2017 22:50 Comments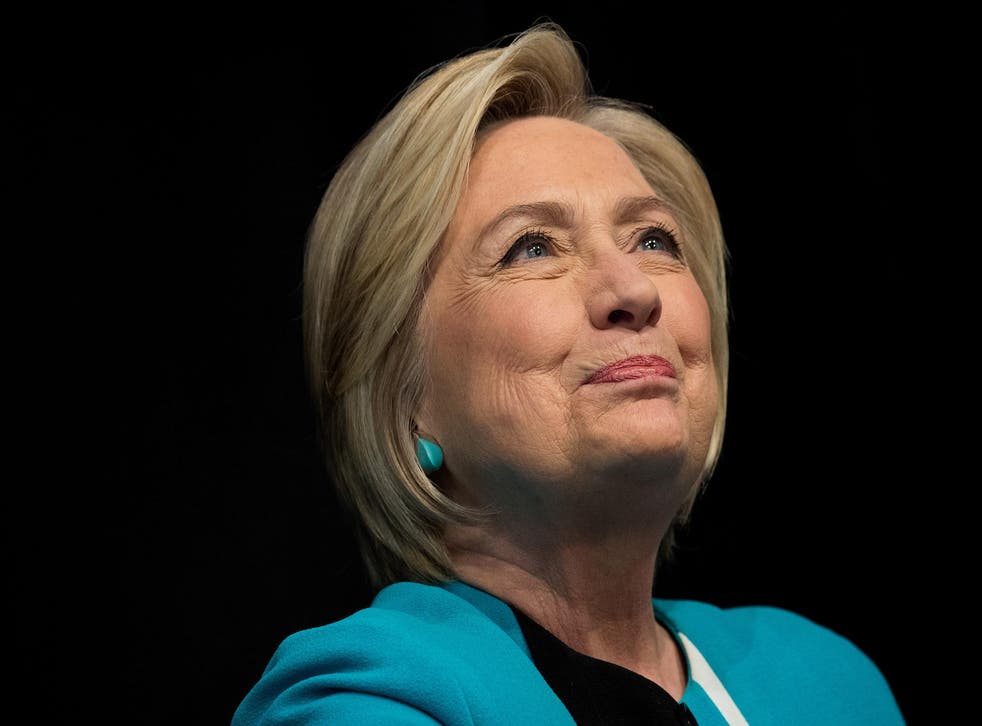 Hillary Clinton has suggested Theresa May's Tory Government lacks "empathy" as she called for an end to the "divisive rhetoric and policy" that has emerged in the wake of Brexit.
The former US presidential hopeful, speaking in Swansea as she completes a tour of the UK, raised the issue of EU citizens' uncertain futures once Britain cuts ties with Brussels in 2019.
She also warned that children were being given "short shrift" in the Brexit process.
As she was presented with an honorary doctorate at Swansea University for her commitment to promoting the rights of families and children around the world, the former first lady said: "Teachers and schools are reporting an outbreak of bullying and racially motivated insults.
"Here in the UK, divisive rhetoric and policy shifts are having their own effects.
"Right now, the residency rights of half a million children, including many who were born in the UK, are hanging in the balance.
"So there are reports of children being worried, feeling uncertain, even unsafe. Trying to make sense of their places in the world.
"The children's commissioners for England, Wales, Scotland and Northern Ireland have already raised concerns that children's interests are getting short shrift in the Brexit process."
Ms Clinton said she continued to "believe in the value of the European Union", but added: "What's missing in both of our countries at the moment it seems to me, and what we need more than anything else, is empathy.
"It should not only be at the centre of our individual lives, families and communities, but at the centre of our policy, politics and public lives."
Some protesters gathered outside the campus ahead of Ms Clinton's visit.
The university's college of law was renamed The Hillary Rodham Clinton School of Law and she was presented with a book about her Welsh roots.
Hillary Clinton: Trump is the most dangerous president the US has ever had
Ms Clinton also took a swipe at the Trump administration, accusing political leaders of "stoking divisions" and saying that "anger and resentment" were underpinning the national conversation.
"The bonds of community that once united us are fraying. Too much of the current discourse on both sides of the Atlantic is dominated by a zero-sum view of life, which argues that if someone else is gaining, I must be losing," she said.
"The measure of any society is how we treat the most vulnerable among us, especially our children.
Hillary Clinton's life in pictures

Show all 10
"And when we lose empathy, when it does become everyone for themselves, children are the first to suffer.
"Just look at my own country where currents of anger and resentment are underpinning our national conversation.
"Americans are divided and less trusting of democratic institutions. But instead of bringing people together we have leaders who stoke our divisions, try to distract us with controversy, after controversy, and undermine free speech and the press."
Register for free to continue reading
Registration is a free and easy way to support our truly independent journalism
By registering, you will also enjoy limited access to Premium articles, exclusive newsletters, commenting, and virtual events with our leading journalists
Already have an account? sign in
Join our new commenting forum
Join thought-provoking conversations, follow other Independent readers and see their replies