Hillary Clinton aide emails describe David Cameron as 'aristocratic and inexperienced' – and Boris Johnson as a 'clown'
The US politician was forced to hand over her emails to the US State Department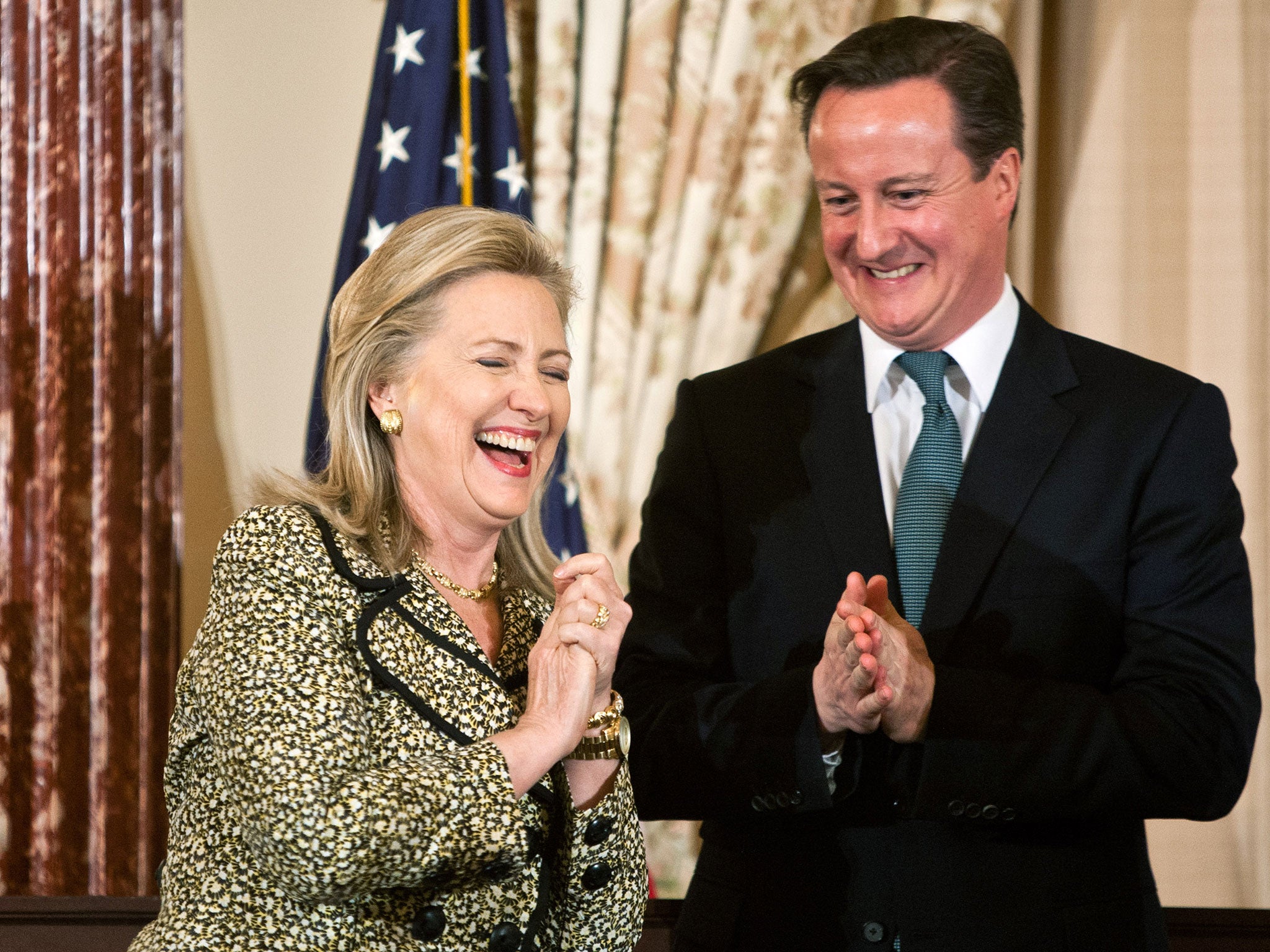 David Cameron is "aristocratic, unsure, inexperienced, oblique and largely uncommitted"; Boris Johnson is "Tory clown prince".
That is, at least, according to emails released from a private system used by Hillary Clinton.
The damning assessments were allegedly made by Sidney Blumenthal, a key confidant of Ms Clinton and a former White House aide to Bill Clinton.
The messages were among tens of thousands of pages of emails which Ms Clinton was required to hand over to the US State Department earlier this year, following complaints that she had used a private email system for official business.
Other damning messages include one dating from 2009 in which Mr Blumenthal advises Mrs Clinton: "A Cameron government would be more aristocratic and even narrowly Etonian… Sharply contrasting especially with striving and classless perspective of the grocer's daughter, Margaret Thatcher."
Boris Johnson's defining moments
Show all 32
A further email describes an attempt by Ed Balls and Gordon Brown to limit David Miliband's influence in the Labour party as being "like the Tudors."
Ms Clinton is the Democrat's front runner in the bid for the Presidential election in 2016.
A Downing Street spokesperson said: "The special relationship between the UK and the United States is as strong as ever and the president recently acknowledged the importance of the alliance to the US."
With additional reporting by PA
Join our commenting forum
Join thought-provoking conversations, follow other Independent readers and see their replies