Theresa May set to approve Hinkley nuclear power plant
Whitehall sources say the decision could come as early as tomorrow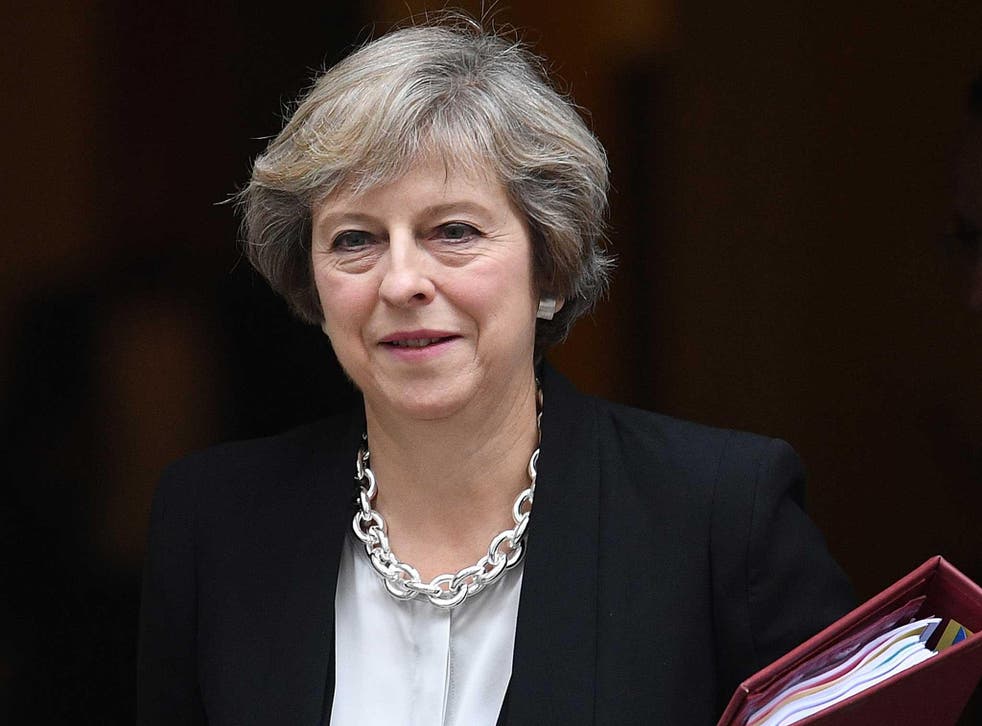 Theresa May is preparing to give a green-light to the Hinkley nuclear power project as early as tomorrow, according to Whitehall sources.
The Prime Minister has been under pressure to reach a conclusion on the £18 billion French-led and Chinese-funded scheme which was put on hold soon after she arrived in Downing Street.
The Independent understands that civil servants are working under the assumption that the decision will be announced imminently. But while the project looks likely to be approved in some form, it is unclear exactly what the terms of the contract will be.
Under terms due to be signed by the previous administration, the Chinese would contribute some £6 billion towards building two reactors at Hinkley Point in a scheme led by French firm EDF, but it could then in turn have led to a further Chinese-designed power station at Bradwell in Essex.
It has already emerged that security around the scheme is one issue officials have been reviewing, and that at least one senior member of Mrs May's team has serious reservations about Chinese involvement in British nuclear power.
Asked today whether the Chinese-designed Bradwell initiative would also feature in any pending announcement, a spokesperson for Mrs May said: "The contract that we are looking at, that is where the Government needs to confirm its approach, relates specifically to Hinkley."
There have also been claims that the price promised to EDF for Hinkley's electricity at £92.50 per MWh, more than double the wholesale price, was too expensive.
The two new reactors that would be built at Hinkley are also of unproven design, with the two being constructing elsewhere beset by budget overruns and delays.
The delay in finalising the agreement had threatened to overshadow Mrs May's first major international summit, the G20, earlier this month.
Register for free to continue reading
Registration is a free and easy way to support our truly independent journalism
By registering, you will also enjoy limited access to Premium articles, exclusive newsletters, commenting, and virtual events with our leading journalists
Already have an account? sign in
Register for free to continue reading
Registration is a free and easy way to support our truly independent journalism
By registering, you will also enjoy limited access to Premium articles, exclusive newsletters, commenting, and virtual events with our leading journalists
Already have an account? sign in
Join our new commenting forum
Join thought-provoking conversations, follow other Independent readers and see their replies