Hinkley Point: China warns Theresa May over 'suspicious' decision to delay nuclear power station
State media says the move 'could stain [Britain's] credibility as an open economy'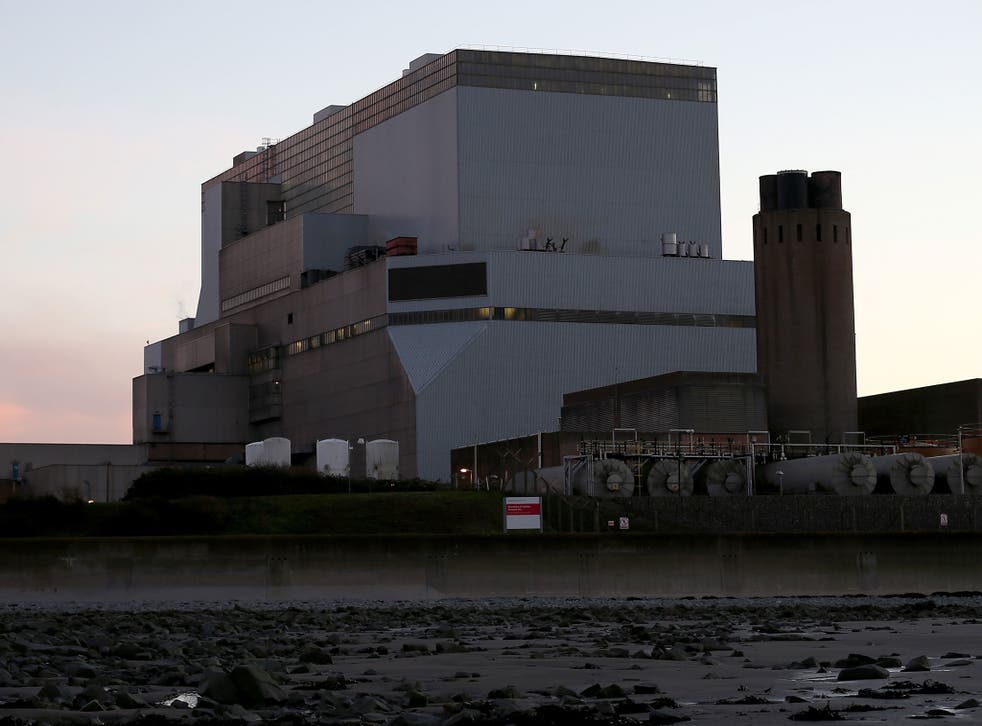 Theresa May has been given a friendly warning by the Chinese to be more open and less suspicious in its dealings with foreigners.
Her inscrutable decision to delay construction of a new nuclear plant at Hinkley Point in Somerset could put the "golden era" of profitable UK-Chinese trade at risk, Beijing has warned.
Chinese investors have agreed to put up a third of the £18bn construction costs, with two thirds coming from the French energy firm EDF. If the project gets the go-ahead in September, the Chinese will then be looking to build a second nuclear power station, to their own design, at Bradwell, in Essex.
Downing Street has given no reason for the Prime Minister's unexpected decision to put the project on hold, and have not said whether it is a case of delaying the project by a few weeks or cancelling it.
A writer for Xinhua, China's leading news agency – which reflects government thinking – acknowledges that Ms May has a right to think carefully before entering into such a vast project, but has rejected a suggestion that there could be security implications to giving China partial control over the UK's nuclear industry.
The writer warns: "Those uncalled fears are particularly harmful to Britain for at least two reasons.
UK news in pictures

Show all 50
"For starters, for a kingdom striving to pull itself out of the Brexit aftermath, openness is the key way out. As the initiator of the 'free trade' theory and full implementer of free market economy, Britain has long been known for its extraordinary attractiveness to foreign investment with its openness.
"The 'suspicious approach' towards Chinese investment pervading in the postponement actually triggers much concern that Britain might be thinking of erecting a wall of protectionism, which will surely stain its credibility as an open economy and might deter possible investors from China and other parts of the world in the future.
"Secondly, by halting a flagship program indicating the arrival of the China-UK golden era, as some British media reported, for suspicion towards Chinese investment, the British new government is actually running the risk of dampening the hard-won mutual trust with China."
Nick Timothy, an advisor for Ms May at the Home Office, criticised the Hinkley Point deal in an article for the Tory blog ConservativeHome while out of government. He claimed that "security experts are worried that the Chinese could use their role to build weaknesses into computer systems which will allow them to shut down Britain's energy production at will". Since writing that, he has been appointed the Prime Minister's joint chief of staff.
The Financial Times reports that the Treasury minister, Jim O'Neill, former chief economist for Goldman Sachs, who was brought into government by George Osborne, has said privately that he will resign if the decision goes against Hinkley Point in September. Lord O'Neill was given free rein by the ex-Chancellor to develop trade with China.
Register for free to continue reading
Registration is a free and easy way to support our truly independent journalism
By registering, you will also enjoy limited access to Premium articles, exclusive newsletters, commenting, and virtual events with our leading journalists
Already have an account? sign in
Register for free to continue reading
Registration is a free and easy way to support our truly independent journalism
By registering, you will also enjoy limited access to Premium articles, exclusive newsletters, commenting, and virtual events with our leading journalists
Already have an account? sign in
Join our new commenting forum
Join thought-provoking conversations, follow other Independent readers and see their replies