Investigations into Troubles' deaths 'disproportionately' focusing on army, Northern Ireland Secretary claims
The British Army was stationed in Northern Ireland during the conflict, during which period soldiers are accused of murdering, harassing and intimidating local residents, especially nationalists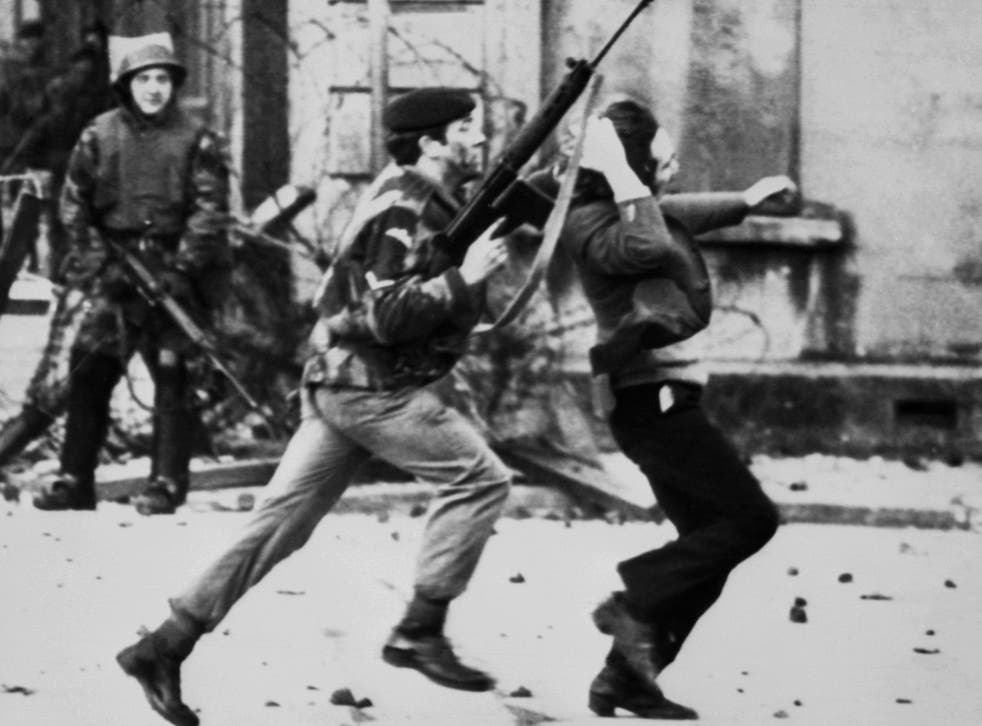 Inquiries into killings during The Troubles are unfairly targeting police officers and soldiers, the Secretary of State for Northern Ireland has claimed.
James Brokenshire, who was appointed to the role in July of last year, made the allegations in a column for The Sunday Telegraph.
Police in Northern Ireland are currently re-investigating all deaths from the Troubles, known as "historical inquiries". More than 3,000 people died in the ethno-political conflict, which spanned several decades before ending due to the Good Friday Agreement in 1998.
Among the deaths, a number of those being investigated relate to allegations of brutality and misconduct by police and the British Army.
The army was stationed in Northern Ireland throughout much of the conflict.
Their presence had been controversial amid concerns that an army should not have been deployed to residential areas and this placed locals at considerable risk.
While the army was initially welcomed by nationalists, who saw them as a protective neutral force against police brutality, they soon lost support and came to be perceived as antagonists in the conflict also.
One of the most infamous instances of army action was the killing of 14 people in Derry city, also known as Londonderry, in 1972 when soldiers opened fire on a peaceful civil rights protest by nationalists. Those responsible claimed they were acting in self-defence and that those who died had been armed terrorists. In 2010 an inquiry found the victims were innocent and unarmed, instead finding the army to be responsible.
In particular the police force, then called the Royal Ulster Constabulary or RUC, was widely acknowledged to be a sectarian organisation which enacted biased policing and often violence against nationalist or Catholic communities. It was disbanded as part of the peace process and replaced by the Police Service of Northern Ireland.
A number of former soldiers are now facing prosecution for alleged murder.
UK news in pictures

Show all 50
Writing in The Sunday Telegraph, Mr Brokenshire states: "It is clear the current focus is disproportionately on those who worked for the state – former members of the Armed Forces and the RUC."
He added that the "vast majority" of service personnel had conducted themselves "with great, courage, professionalism and distinction".
London law firm Devonshire has said they believe there could be as many as 1,000 former soldiers facing prosecution as part of historic inquiries connected to the conflict.
Join our new commenting forum
Join thought-provoking conversations, follow other Independent readers and see their replies