'Database state': Home Office attacked for storing police mugshots of millions of innocent people
The Biometrics Commissioner – and civil liberties groups – condemn plans to leave decisions about retaining mugshots 'entirely in the hands of the police'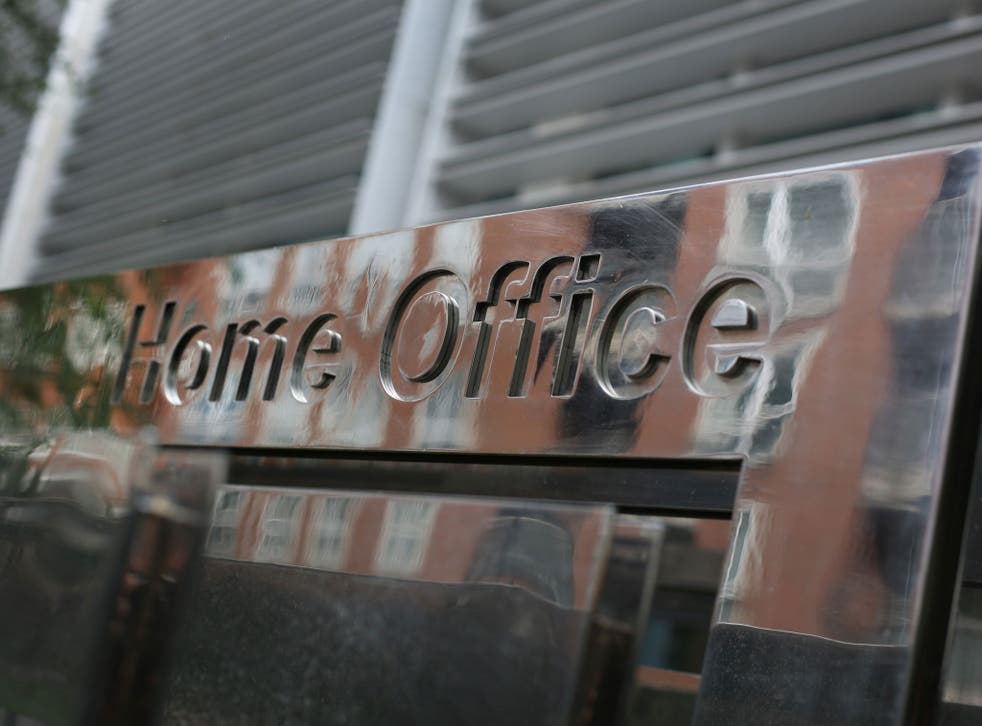 Ministers have been accused of breaking promises to roll back the "database state" after a watchdog condemned the storing of police mugshots of millions of innocent people.
The independent Biometrics Commissioner has attacked the Government's weak response to a High Court ruling – five years ago – that the mass retention of "custody images" is unlawful.
The Home Office has proposed only that police forces be required to consider requests to delete images from people who have not been convicted of any offence.
But Paul Wiles, the Commissioner, has told ministers that the public deserves a "presumption of deletion", forcing the police to prove why mugshots of the innocent need to be retained. There are more than 19 million images in total.
In a sharp rebuke, Mr Wiles said the Government's proposal "leaves the governance and decision making of this new process entirely in the hands of the police".
The verdict has been seized up on by civil liberties groups, who said it showed ministers are failing to abide by a "damning High Court ruling".
Bella Sankey, policy director at Liberty, said: "The Biometrics Commissioner is right to feel let down. Innocent people's photographs are held on a searchable database.
"Responsibility shouldn't fall to the public to apply for their images to be deleted – the police should automatically clear out their own systems."
The criticism was echoed by Jim Killock, executive director of Open Rights Group, who said: "It's essential that pictures are automatically removed unless police give a reason to retain them. We are meant to be presumed innocent.
"The Commissioner outlines exactly how intrusive this national database is becoming as facial recognition is applied to it. He is also damning about the lack of safeguards surrounding its use."
Tim Farron, the Liberal Democrat leader, said: "The Tories used to warn about a database state, and now, by stealth they want to create one.
"If your mugshot is still on file, and you haven't been found guilty of anything, you have to ask nicely for it to be removed. This is utterly scandalous."
The controversy follows the long-delayed Home Office response, last month, to the 2012 ruling that automatically keeping custody pictures of adults and juveniles facing no police action breaches their human rights.
Despite that judgement, police forces have quietly continued to build up a massive database without any of the safeguards that apply to DNA and fingerprint data.
The database now boasts more than 19 million custody images – pictures and videos – of people police have previously arrested and questioned. Facial recognition technology is used to identify suspects and to help investigations.
The Home Office insisted it is impractical to insist police forces go through all 19 million images and delete those of people who were not convicted of an offence.
Instead, it proposed a system of requesting deletion – but leaving the police with "the discretion to retain an image where this is necessary for a policing purpose and there is an exceptional reason to do so".
It also rejected the same system introduced for DNA profiles and fingerprints – where most profiles are deleted automatically – because "many people's faces are on public display all the time".
But the Commissioner's response, quietly slipped out by the Home Office, called for greater "independent oversight, transparency and assurance".
Leaving decisions in police hands risked "variation in decision making between forces resulting in a postcode lottery as to whether images are retained", Mr Wiles warned.
Furthermore, a request system to delete arrest records saw just 1,003 applications logged by the 896,209 people arrested in 2015-16 – of which only 233 were accepted by the police.
Mr Wiles reserved his strongest criticism for the Home Office's claim that mugshots are "less intrusive than DNA or fingerprints".
"I disagree with that assertion," he wrote. "In fact, the use of facial images is more intrusive because image capture can be done using cameras in public places and searched against Government databases without the subject being aware.
"Facial images are no longer only used solely for custody purposes and image capture, and facial searching capabilities have and are being used by the police in public places."
Home Secretary Amber Rudd had claimed her proposals struck "a careful balance between protecting individual privacy and giving the police the tools they need to keep us safe".
The Coalition Government in 2010 – with Theresa May as Home Secretary – vowed to scale back Labour's "database state", passing a flagship Protection of Freedoms Act.
It forced the destruction of most fingerprint and DNA profiles and curbed the collection of biometric data from children, CCTV use and the collection of communications data by public bodies.
Register for free to continue reading
Registration is a free and easy way to support our truly independent journalism
By registering, you will also enjoy limited access to Premium articles, exclusive newsletters, commenting, and virtual events with our leading journalists
Already have an account? sign in
Register for free to continue reading
Registration is a free and easy way to support our truly independent journalism
By registering, you will also enjoy limited access to Premium articles, exclusive newsletters, commenting, and virtual events with our leading journalists
Already have an account? sign in
Join our new commenting forum
Join thought-provoking conversations, follow other Independent readers and see their replies