Figures revealing almost 5,000 homeless children in Scotland labeled 'simply unacceptable in the 21st century'
Labour accuse the SNP of turning 'a housing shortage into a housing crisis'
Chris Green
Scotland Editor
Tuesday 05 April 2016 18:47 Comments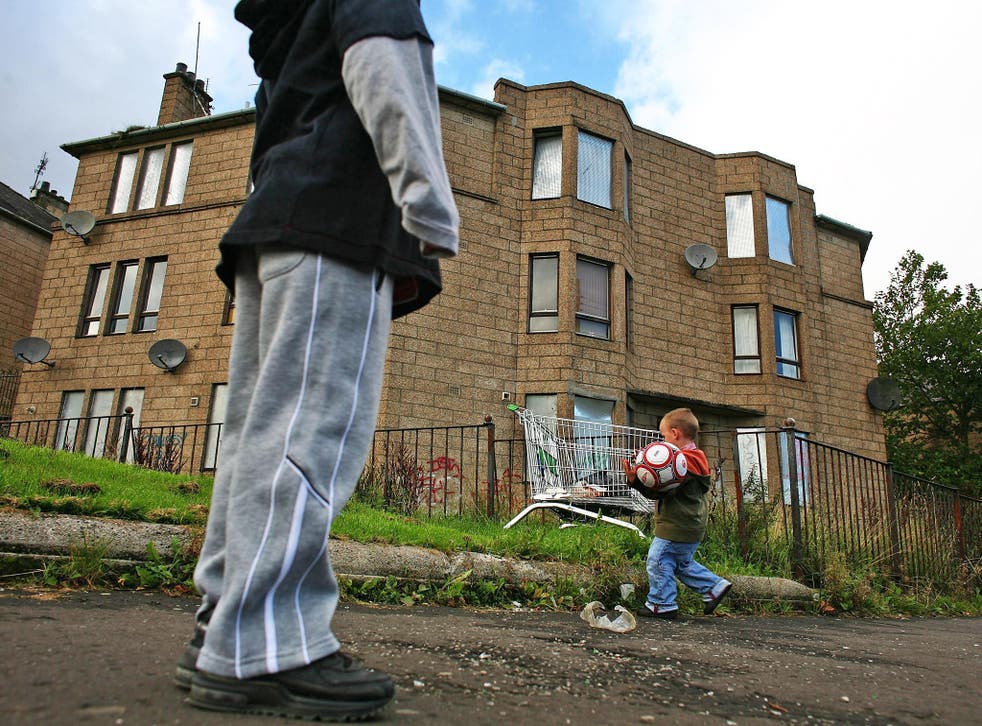 Almost 5,000 children in Scotland were homeless and living in temporary accommodation at the end of last year, according to official figures published on Tuesday which campaigners described as "simply unacceptable in the 21st century".
The number of homeless children staying in council houses, hostels and B&Bs stood at 4,876 on 31 December 2015, a 13 per cent increase on the year before, the quarterly statistics released by the Scottish Government showed.
Housing campaigners and opposition politicians said it was the third year in a row that the number of homeless children had risen in Scotland and called for a major building programme. Labour said the SNP had turned "a housing shortage into a housing crisis".
Graeme Brown, director of the charity Shelter Scotland, said many homeless children were now staying in temporary accommodation for long periods. Describing this trend as "extremely worrying", he called on ministers to do more to solve the problem.
"At the heart of these statistics is Scotland's housing crisis and the thousands of families and individuals who lost their homes last year," he said. "Along with the 150,000 households on council waiting lists, this is further evidence of the need for a political commitment to a major house building programme to deliver 12,000 new affordable homes each year for the next five years."
Last month the Scottish Government said it had given more than £1m to local councils to run homelessness prevention initiatives and had exceeded its target of building 30,000 affordable homes over the lifetime of the last Parliament. It also insisted that "the majority of temporary accommodation is good quality, well managed social housing which is of the same standard as permanent accommodation".
Register for free to continue reading
Registration is a free and easy way to support our truly independent journalism
By registering, you will also enjoy limited access to Premium articles, exclusive newsletters, commenting, and virtual events with our leading journalists
Already have an account? sign in
Join our new commenting forum
Join thought-provoking conversations, follow other Independent readers and see their replies