Homes for asylum-seekers present new crisis for G4S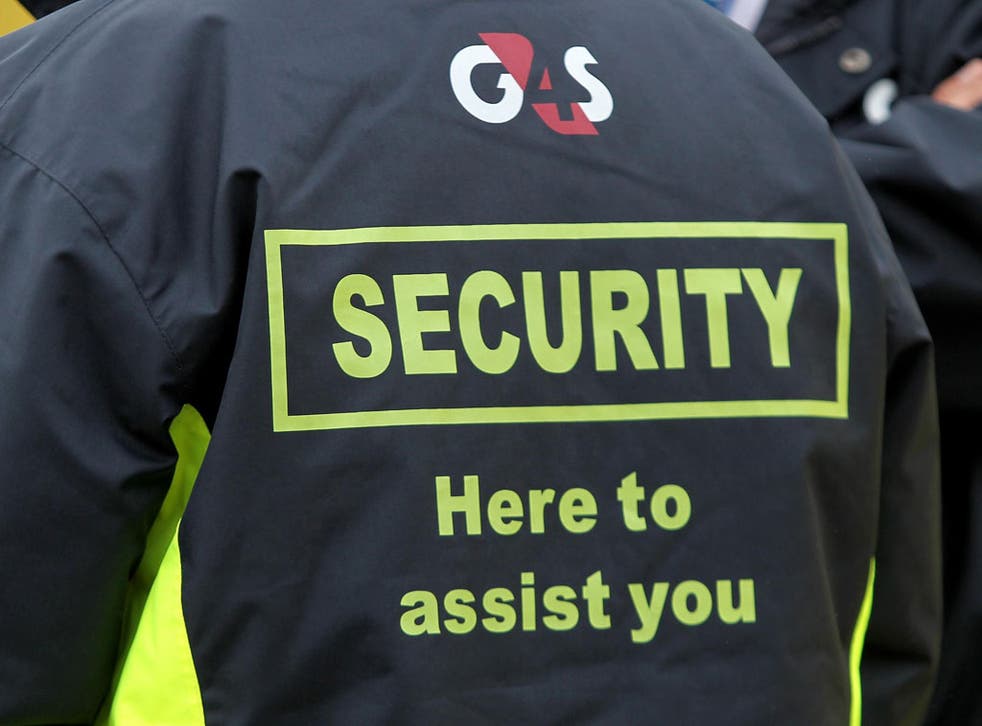 Hundreds of asylum-seekers face uncertain futures because the security company G4S is having trouble finding accommodation for them.
The giant company, which is struggling to repair the damage its reputation suffered in the run-up to the Olympics, won a contract in June to house asylum-seekers in the north of England, a job previously carried out by social landlords.
G4S's sub-contractors have until 2 November to find new homes for 1,200 asylum-seekers now being housed by councils in Yorkshire and Humberside. They had been expected to start moving in June, but most are still living in council accommodation.
In Kirklees, just one family out of 260 housed by the council has been moved so far. The council has extended its contract with G4S from September to October as a result of the difficulties. "We understand that the sub-contractors are finding it difficult to procure accommodation and the council has been asked to continue to provide assistance until the end of October," a council spokesman told the magazine Inside Housing.
The problem is believed to have been caused in part by a dispute between G4S and a sub-contractor, United Property Management, over "contractual issues". UPM, which had its own properties, was replaced by two new sub-contractors, which have not yet found enough homes in the Yorkshire area.
Deborah Harris, the chief operating officer at the Refugee Council, said: "We are worried by the delays caused by changing housing providers in the area, which have meant people are not being moved within the expected timeframes."
Ismah Naseem, an advice worker at the charity Northern Refugee Centre, told Inside Housing that she feared the problems could lead to a drop in the standard of accommodation for asylum seekers and their families.
But a G4S spokesman said the company was being "very careful" about the properties it selected, and would manage to rehouse all the asylum-seekers before the deadline passed.
G4S was one of three companies awarded contracts earlier this year by the UK Border Agency. In all, the agency expects the contracts to save £150m. An agency spokesman said: "Where people do need to move, proper consideration will be given to any special requirements to ensure minimum disruption."
The largest employer listed on the London Stock Exchange, with more than 650,000 staff worldwide, G4S hit the headlines early in July when it was forced to admit that it was not going to be able to provide the 10,400 contracted guards for the Olympics. More than 18,000 military personnel had to be brought it to fill the gap.
The fiasco is believed to have caused the company a £50m loss on the £284m contract. Nick Buckles, G4S's £1.2m-a-year chief executive, admitted to MPs that the contract had been a "humiliating shambles".
The UK Border Agency hopes to save £150m by contracting out the housing of asylum-seekers
Register for free to continue reading
Registration is a free and easy way to support our truly independent journalism
By registering, you will also enjoy limited access to Premium articles, exclusive newsletters, commenting, and virtual events with our leading journalists
Already have an account? sign in
Register for free to continue reading
Registration is a free and easy way to support our truly independent journalism
By registering, you will also enjoy limited access to Premium articles, exclusive newsletters, commenting, and virtual events with our leading journalists
Already have an account? sign in
Join our new commenting forum
Join thought-provoking conversations, follow other Independent readers and see their replies