British police must investigate 'honour killings' of UK women committed abroad, MPs say
Following the death of Seeta Kaur MPs warned such killings were often 'extraterritorial'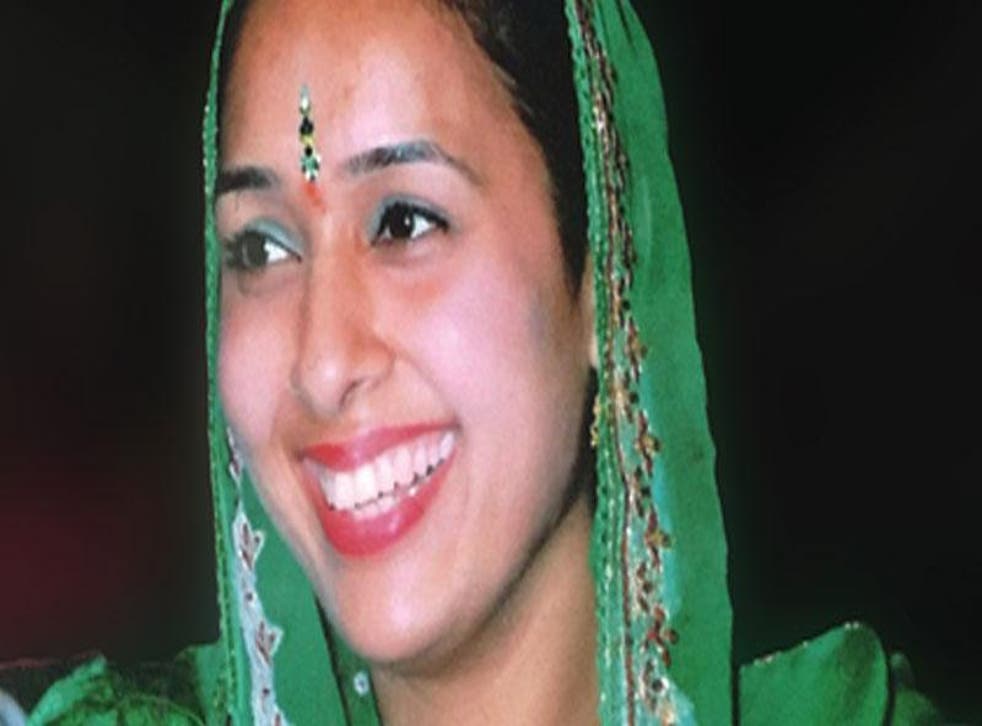 British authorities must begin properly investigating so-called "honour killings" of UK women committed abroad to escape the reach of justice, MPs have said.
Naz Shah and Kate Osamor were speaking in light of the death of Seeta Kaur, whose family alleges she was murdered by her husband while on a trip to India last year in "a classic case of honour killing".
The 33-year-old's family was told by her husband that she died of a sudden heart attack, but they say they have amassed considerable evidence that she was in fact strangled for disobeying him.
Lawyers and campaigners acting for the family have drawn parallels between Ms Kaur's death and those of other British women who have died in similar circumstances on visits to India and Pakistan – including Samia Shahid, whose case Labour MP Ms Shah has championed.
"Until we sent a clear message to people not just in this country but abroad that actually you cannot commit this crime and get away with it – until we have some prosecutions from the British police, I'm not convinced we're going to get there," Ms Shah said at an event in Parliament calling for a UK investigation on Ms Kaur's death.
She added that there was increasingly "some awareness" of the issue of women being killed in the manner alleged but that responses by authorities had been uneven in different parts of he country.
Kate Osamor, a Labour MP in whose Edmonton constituency Ms Kaur lived, said: "It is the extraterritorial nature of this crime that has made it so difficult to seek Justice for Seeta.
"Honour killings should not be side-lined as an issue affecting only certain communities. This is a feminist issue."
Ms Kaur's family say her body was secretly cremated against their will before an autopsy could be arranged and that there is no official cause of death listed on her death certificate. They say they saw bruising on her body consistent with strangulation and that they have amassed 26 witness statements corroborating allegations that she was a long-term victim of domestic violence.
The family also say they have evidence that Ms Kaur was under pressure to give up one of her sons to her husband's brother and his wife in India, who were childless and wanted a male heir.
They alleged that Ms Kaur's husband resigned his job, tried to sell his car and cancelled his car insurance before the trip.
Speaking at the same event, Pranga Patel, director of the campaign group Southall Black Sisters, said there was a difference between police responses to the deaths of non-white British nationals and white British nationals.
"It seems as if there's a more proactive response when white British nationals are killed abroad but no when they are non-white British nationals," she said, citing the cases of Madaline McCann and the killing of British backpackers in Thailand.
World news in pictures

Show all 50
Shamik Dutta, a lawyer acting for the family, said: "If our police forces are serious about honour based violence and honour-based killing they must recognise the extraterritorial nature of that crime and make sure that perpetrators do not feel they have anywhere to hide.
"If they do not do so it only encourages that conduct and does nothing to any of those who seek to commit those offences."
A spokesperson for the Metropolitan Police said: "The Metropolitan Police Service is aware of the tragic death of young mother, Seeta Saini, in India in 2015.
"We are in the process of responding to a number of queries raised with us by a firm of solicitors acting on behalf of the family of Seeta.
"We are unable to comment publicly on the detail of this response, as it is only right that we communicate in the first instance with the family."
Join our new commenting forum
Join thought-provoking conversations, follow other Independent readers and see their replies