Tories 'masking true scale' of political cronyism with quiet rule change
Exclusive: Ministers have quietly changed the way political affiliations of people given top public-sector jobs are recorded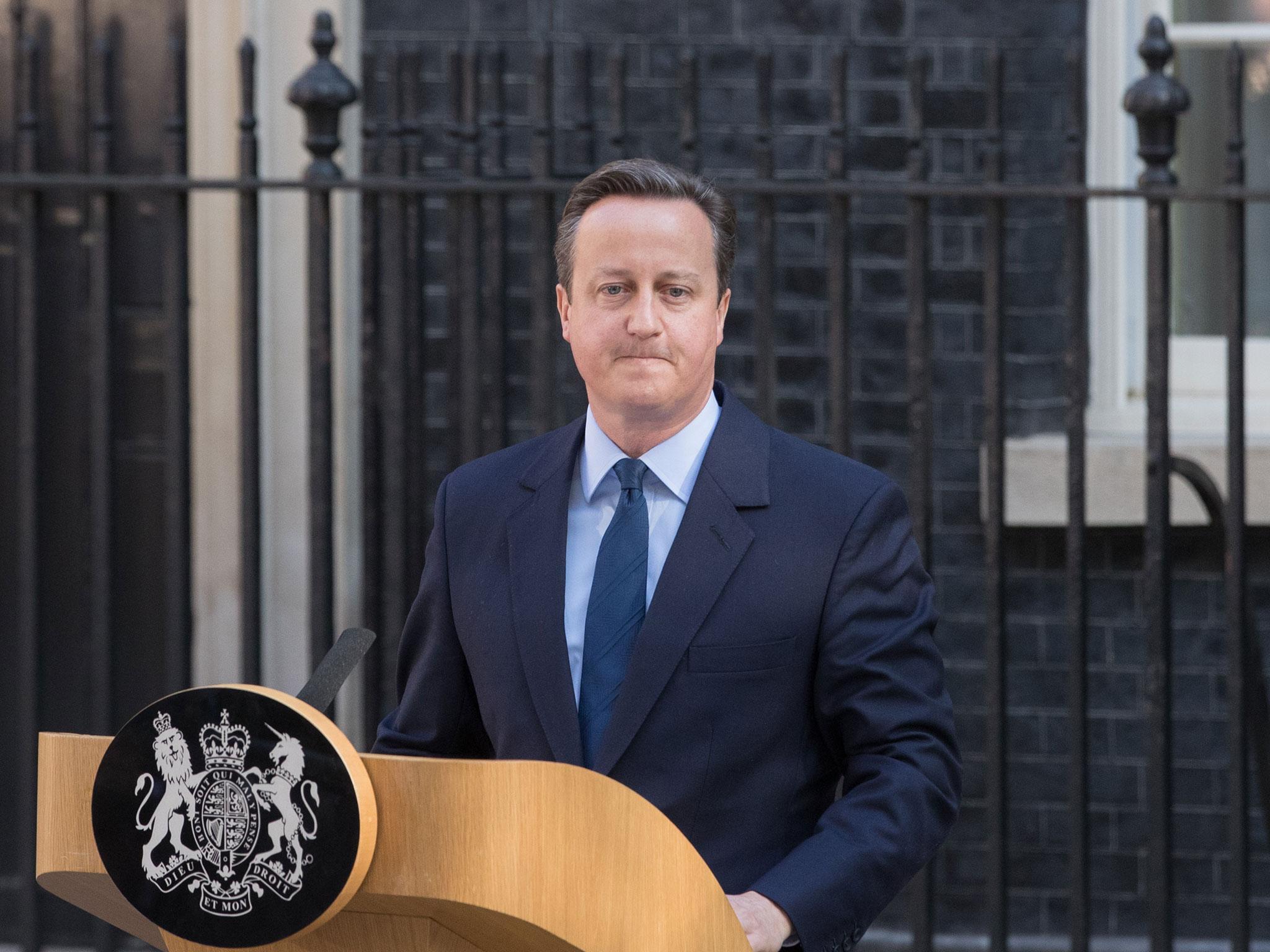 The Conservatives have been accused of an attempt to hide party cronyism after quietly switching the way that the political affiliations of people given top public-sector roles are recorded.
Ministers have admitted it will make it impossible to compare figures released in the future with those from the final year of David Cameron's administration, which has already been marred by a damaging cronyism row.
Critics claimed the switch in the way affiliations are recorded will mean Tories could "hand top jobs to their mates", just months after officials blocked part of Mr Cameron's resignation honours list in which aides and friends were handed baubles including a peerage and knighthoods.
It comes just 24 hours after Theresa May's administration was accused of making a separate change to how public appointments are approved that would make it easier for ministers in the future to pick political allies for senior jobs.
But it is the "methodology change" in how political affiliations are recorded, which The Independent shines a light on today, that will mask any glut of appointments in the final year of Mr Cameron's administration.
When ministers slipped it out earlier this year, they admitted figures in the new data would not be comparable to those released under the previous system.
The co-leader of the Green party, Jonathan Bartley, told The Independent: "It's no wonder more and more people are disillusioned with politics when we have a system that doesn't just fail to stop politicians handing top jobs to their mates, but also deliberately seeks to hide what's going on.
Tory MP accuses BBC of 'manufacturing' Conservative backbench Brexit rebellion
"We've long called for transparency to be the watchword when it comes to political appointments and the revolving doors that exist between industry and government. Sadly though, cronyism is still the order of the day."
Applicants for non-political public appointments must disclose any party political activity they have to the Commissioner for Public Appointments as one of the safeguards for making sure such top jobs are not handed to party cronies.
Under the new system of records, instead recording what percentage of all public appointments are affiliated with a political party, documents will show what percentage of all appointments answer a question relating to political party affiliation.
In a written answer to MPs, Tory Cabinet Office minister Ben Gummer explained that the subtle change means that for the final year of David Cameron's administration, figures are "not directly comparative" to those released in any previous year of the former PM's tenure.
The statistics in the new system show 6.2 per cent of all political appointments are affiliated with the Conservatives, up from 1.2 per cent the previous year under the old system.
Because absolute numbers are not released and the two figures are not comparable, opposition parties say the change could mask any last-minute jump caused by Mr Cameron rewarding allies on leaving office
Labour shadow minister Andrew Gwynne branded the change a "gross distortion of government data".
He told The Independent: "These changes attempt to hide the true scale of the Tories' power grab on our democracy – hiding the extent to which Tory allies have been snuck into the boardrooms of public institutions.
"It's a gross distortion of government data, flies in the face of transparency and must be stopped."
In the statistical notice released in response to a question by Labour MP Paula Sherriff, Mr Gummer said the figures for party-affiliated appointees had been significantly higher under the last Labour government.
Appointments with Labour and Lib Dem affiliations make up 5.5 per cent and 2.2 per cent of the appointments in the most recent figures, though again, these are not comparable to the previous year. Going back further over four years the data shows a sustained gradual fall in the proportion of Labour-affiliated appointments awarded by the Government.
Mr Gummer said in the answer: "Being involved in a political party is a healthy part of civic democracy, and those interested in politics are often the same people who will be interested in public service.
"Individuals are appointed on the basis of their skills and experience, not their party background."
David Cameron's premiership - in pictures
Show all 15
The Conservative party declined to comment further on issue beyond the statement already issued by the minister.
Mr Cameron was dragged into a cronyism row this summer after an independent scrutiny committee blocked part of his resignation honours list, refusing to support an award to a City businessman who raised an estimated £70m for the party.
Theresa May refused to intervene to block the list, which Labour's deputy leader Tom Watson branded an "old boy's network" and Liberal Democrat leader Tim Farron said "would embarrass a medieval court".
But the Prime Minister was again pulled into the cronyism row yesterday, when it emerged that a new code on public appointments will give ministers greater sway over them.
Ministers have always had the final say over appointments to senior public sector jobs, advised by a panel that shortlists "appointable" people for them.
Under the new code, the panel's independent assessors, chosen by the Commissioner for Public Appointments to oversee the most important selections, will be abolished in favour of panel members picked by ministers.
Those selected will have to be independent of the departments and not currently politically active, but the Commissioner will only have a consultative role in their selection.
Ministers will also be able to overrule the panel by choosing candidates not deemed to be appointable and have the right to dispense with an open competition without the permission of the Commissioner.
Join our commenting forum
Join thought-provoking conversations, follow other Independent readers and see their replies