House price rises outstrip salaries in huge swathes of country, keeping millions off the property ladder
Exclusive: Property price hikes over 12 months as much as two or three times local average wage, finds Labour research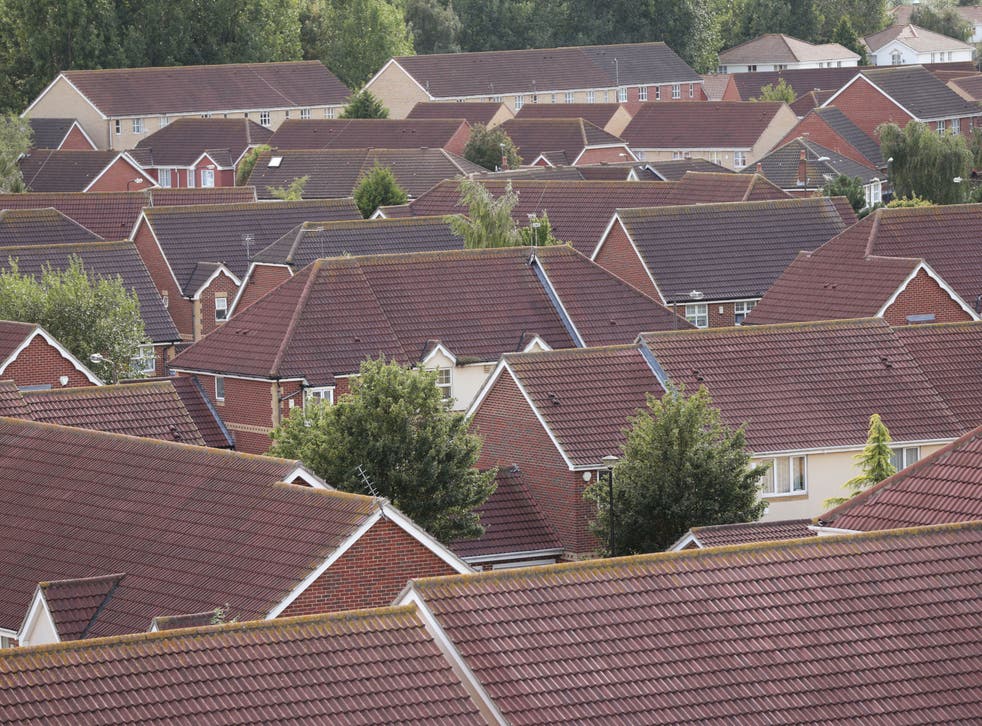 Homes are earning more than the people who live in them in huge swathes of England, blocking the way on to the housing ladder for millions of young people, Labour has warned.
New analysis seen by The Independent found that in 40 per cent of the country, the average annual growth in domestic property prices last year outstripped the total average wage in the area.
Labour housing spokesperson Lucy Powell said the figures were proof that the link between hard work and a stable home has been broken, after 11 years of a Conservative government which claims to support home-ownership.
She said the disparity was denying huge numbers of people the opportunity to settle down, raise a family and build a career in the area where they grew up.
While the widest gaps were seen in affluent areas – such as Elmbridge in Surrey, where the rise in home prices was almost four times the average local wage – property was also earning more than people in some of the northern and Midlands regions which Boris Johnson has promised to "level up".
And the phenomenon was particularly visible in attractive rural and coastal areas where local people compete for housing with wealthy second-home owners.
In Hastings, on the south coast, where local people earn a gross annual wage averaging £20,298, property prices increased by an average £50,320 in the 12 months to July 2021, outstripping incomes by a factor of 2.5.
UK news in pictures

Show all 50
In north Devon, house prices rose by 2.5 times the local average wage (£53,454 compared to £21,721), in Rutland it was 2.4 times (£52,756 compared to £21,939) and in Richmondshire in North Yorkshire by 2 times (£44,885, compared to £21,900).
Large gaps were also seen in places ranging from Harborough in Leicestershire – where prices rose by twice the average wage – to Tendring in Essex (1.9), Wyre Forest in Worcestershire (1.9) and Bolton (1.2).
In most parts of England, there were large areas where the cost of a home rose by more than average earnings – including 58 per cent of the southeast, 54 per cent of the east of England, 52 per cent of the southwest and 47 per cent of the West Midlands.
In a bold attempt to grab traditional Tory territory, Labour declared itself "the party of homeowners" at its conference last month in Brighton, arguing that despite their rhetoric the Conservatives had shown themselves to be on the side of speculators and developers.
They accuse Mr Johnson's administration of putting rocket-boosters under soaring prices with a stamp duty cut which helped second-home owners and buy-to-let landlords, while making properties less affordable for families.
Labour has said it would give local authorities and communities new powers to develop land for truly affordable housing and give local residents first dibs on new developments.
The party would also close loopholes, which developers exploit to avoid building more genuinely affordable housing
"The Conservatives treat housing as a commodity, not the bedrock of stable lives and life chances," said Ms Powell.
"Eleven years of Conservative government mean the link between hard work and getting on the housing ladder is broken for local people who want to put down roots in the community they grew up in.
"The government should get on board with our ambitious housing plans, or get out of the way.
"Our new settlement on housing would force developers to build more truly affordable homes by linking affordable rents to local incomes, and by making it cheaper and easier for councils to buy the land they need to build more homes and reimagine town centres.
"We'll also give first-time buyers and local people first dibs on new developments so they can't just be sold off, off plan to second homeowners or foreign investors.
"Labour is the party of home ownership, the Tories are the party of speculators and developers."
Dan Wilson Craw, the deputy director of the Generation Rent campaign, told The Independent: "When it comes to housing, the story of the pandemic has been a huge giveaway to property owners through the stamp duty holiday, while renters who have lost income have burned through their savings to stay on top of rent.
"As a result, would-be first-time buyers are further from home ownership than two years ago.
"If the government wants to restore faith in our economy, it must unpick the Ponzi scheme it has allowed the housing market to become.
"That means building the homes people need, which will reduce rents and allow people to save, and reforming property taxes that encourage the hoarding and speculation that drive up prices."
Register for free to continue reading
Registration is a free and easy way to support our truly independent journalism
By registering, you will also enjoy limited access to Premium articles, exclusive newsletters, commenting, and virtual events with our leading journalists
Already have an account? sign in
Register for free to continue reading
Registration is a free and easy way to support our truly independent journalism
By registering, you will also enjoy limited access to Premium articles, exclusive newsletters, commenting, and virtual events with our leading journalists
Already have an account? sign in
Join our new commenting forum
Join thought-provoking conversations, follow other Independent readers and see their replies