Government to tweak planning laws to solve housing crisis
Around 40 per cent of planning authorities do not have measures in place to meet demand for housing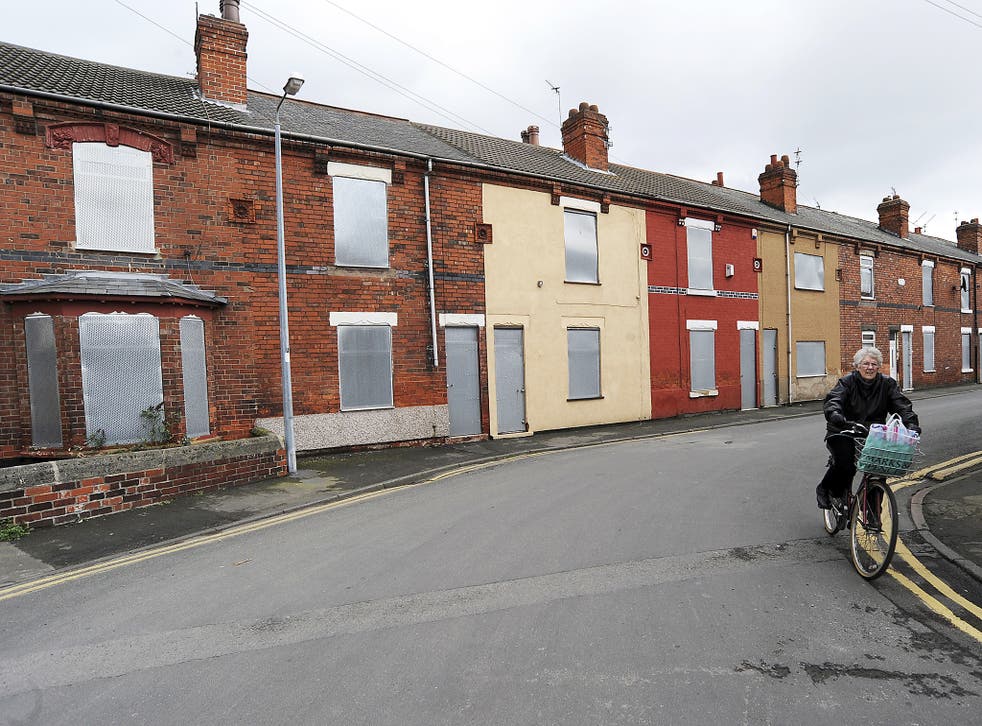 The Government is to outline a series of tweaks to planning laws it says will help solve the housing shortage.
Ministers want to require councils to come with a local plan to meet housing demand in an area, give them more powers to speed up developments, and require developers to use land more efficiently.
Crucially, the Government's long awaited housing white paper includes measures that would effectively scrap the Coalition 2010 housebuilding planning framework and return to a system that bears stronger similarities to the one they inherited from Labour in 2010.
The Coalition government abolished nationally set housing targets and allowed local councils to estimate their own housing demanding using local methods. As a result, 40 per cent of planning authorities do not have an up to date plan to meet demand, Government sources admitted on Monday night.
Under the last Labour government housing requirements were calculated nationally and then distributed to local councils, who had to set a plan to meet demand. The Government now plans to return to a nationally standardised way of calculating housing demand in an area, and again require councils to draw up plans.
Communities Secretary Sajid Javid said "ambitious" measures would get more homes built in areas where people live.
Labour branded the new policies "feeble beyond belief" and said that the housing crisis was getting worse despite hundreds of policy announcements.
Other measures included in the white paper include a stipulation that "starter homes" be reserved for people with incomes of below £80,000 and an unspecified push to encourage longer-term tenancies in the rental market.
Councils will be allowed to issue "completion notices" requiring a construction produce to be completed within two years of construction starting. They can currently require that it be completed within three years. The Government will also stipulate that homes are built at a higher density where there are shortages – meaning taller blocks rather than detached houses with big gardens in those areas.
Shadow Secretary of State for Housing John Healey said: "The measures announced so far in Theresa May's long-promised housing white paper are feeble beyond belief.
"After seven years of failure and 1000 housing announcements, the housing crisis is getting worse not better.
"There are 200,000 fewer home-owners, homelessness has doubled, and affordable house-building has slumped to a 24-year low."
He said the policies were "a white flag not a white paper".
Communities Secretary Sajid Javid will say on Tuesday: "Walk down your local high street today and there's one sight you're almost certain to see. Young people, faces pressed against the estate agent's window, trying and failing to find a home they can afford.
"With prices continuing to sky rocket, if we don't act now, a whole generation could be left behind. We need to do better, and that means tackling the failures at every point in the system.
In pictures: Tiny London flats to rent

Show all 6
"The housing market in this country is broken and the solution means building many more houses in the places that people want to live.
"Today we are setting out ambitious proposals to help fix the housing market so that more ordinary working people from across the country can have the security of a decent place to live. The only way to halt the decline in affordability and help more people onto the housing ladder is to build more homes. Let's get Britain building."
Register for free to continue reading
Registration is a free and easy way to support our truly independent journalism
By registering, you will also enjoy limited access to Premium articles, exclusive newsletters, commenting, and virtual events with our leading journalists
Already have an account? sign in
Join our new commenting forum
Join thought-provoking conversations, follow other Independent readers and see their replies