Scrapping second leg of HS2 would be a 'tragedy', warns government tsar
Boris Johnson and David Cameron have also warned Rishi Sunak not to cut back the project, with the former saying it would 'mutilate' the planned rail network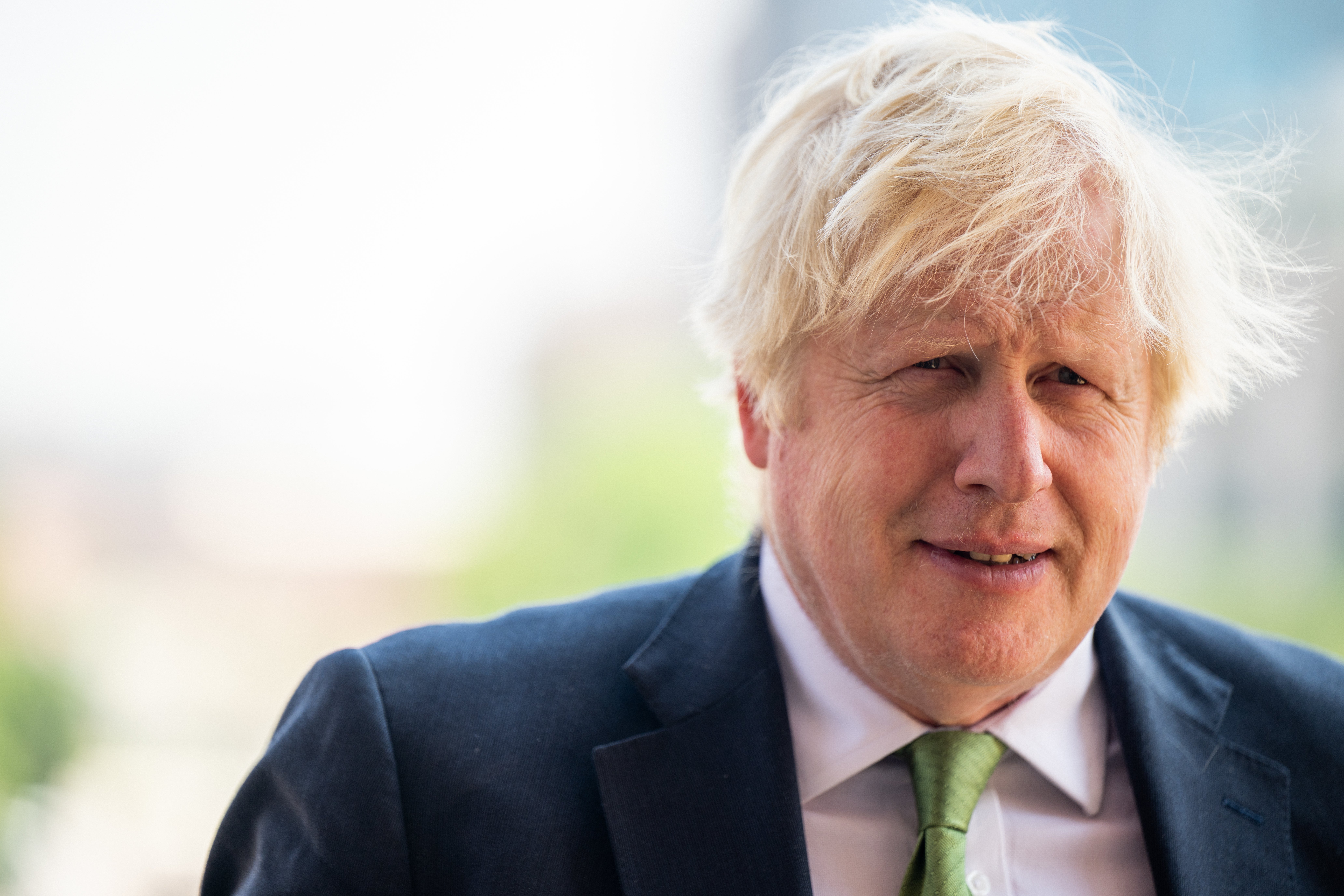 Scrapping the second leg of HS2 would be a "tragedy", the government's own infrastructure tsar has warned, saying it would send a terrible message to the rest of the world.
Sir John Armitt, chair of the National Infrastructure Commission, said it would look as though the UK could not cope with ambitious building projects.
His warning came as Boris Johnson and David Cameron both warned Rishi Sunak not to cut back HS2 – amid concerns that the leg from Birmingham to Manchester could be axed.
The Independent revealed last week that Mr Sunak and his chancellor Jeremy Hunt were considering ditching the project's northern section, despite having already spent £2.3bn on it.
Mr Johnson described the proposed cut as "total Treasury-driven nonsense", saying "It makes no sense at all to deliver a mutilated HS2."
"We need to connect the Midlands with the North with HS2, because that is the way to deliver Northern Powerhouse Rail," he told The Times. "And it makes no sense for HS2 to terminate at Old Oak Common rather than Euston."
David Cameron is also said to have privately raised concerns about cuts to the project. "It's unusual for him – he's tended to stay out of politics ever since he left," one source said.
Measures under consideration by the government include cutting the sections north of Birmingham, as well as terminating the line early at Old Oak Common station in outer London, rather than at Euston.
George Osborne, who as chancellor originally signed off HS2, has already described the proposed cuts as a "mistake".
Speaking on Saturday, Sir John warned of the dangers of abandoning the project: "If we don't continue, what are we saying to the rest of the world?"
Acknowledging the need for cost controls, he told BBC Radio 4's Today programme: "What are we saying to all those investors that we want to bring into the UK? Here's a country which sets itself ambitions and then runs away when it starts to see some challenges. We have to meet the challenges."
HS2 is a high-speed rail line intended to stretch from London, through the Midlands, to major cities in the North. It is meant to speed up journey times – including on routes it does not directly serve, such as to Scotland – but will also release capacity on existing railway lines to intensify local and regional services.
This week, Mr Hunt said the government was "looking at all the options", adding: "We do need to find a way of delivering infrastructure projects that doesn't cost taxpayers billions and billions of pounds." The Treasury chief said no decisions had yet been taken.
HS2's original leg to Leeds via Sheffield was already scrapped under Mr Johnson's premiership, while Mr Sunak was chancellor.
Labour's official policy is to build HS2 in full, including the previously cancelled spur to Leeds – though spokespersons for the opposition party have at times in the last two weeks appeared reluctant to confirm this.
It is also understood that any move by the government to pull the legislation for the northern phase of the project – which is currently going through parliament – would significantly complicate the process for a new government attempting to complete it.
Join our commenting forum
Join thought-provoking conversations, follow other Independent readers and see their replies