Iain Duncan Smith blames 9/11 for his failure to be elected Prime Minister
Former Tory leader said Tony Blair 'milked' the aftermath of the 9/11 terrorist attacks
Matt Dathan
Online political reporter
Thursday 08 October 2015 15:38 Comments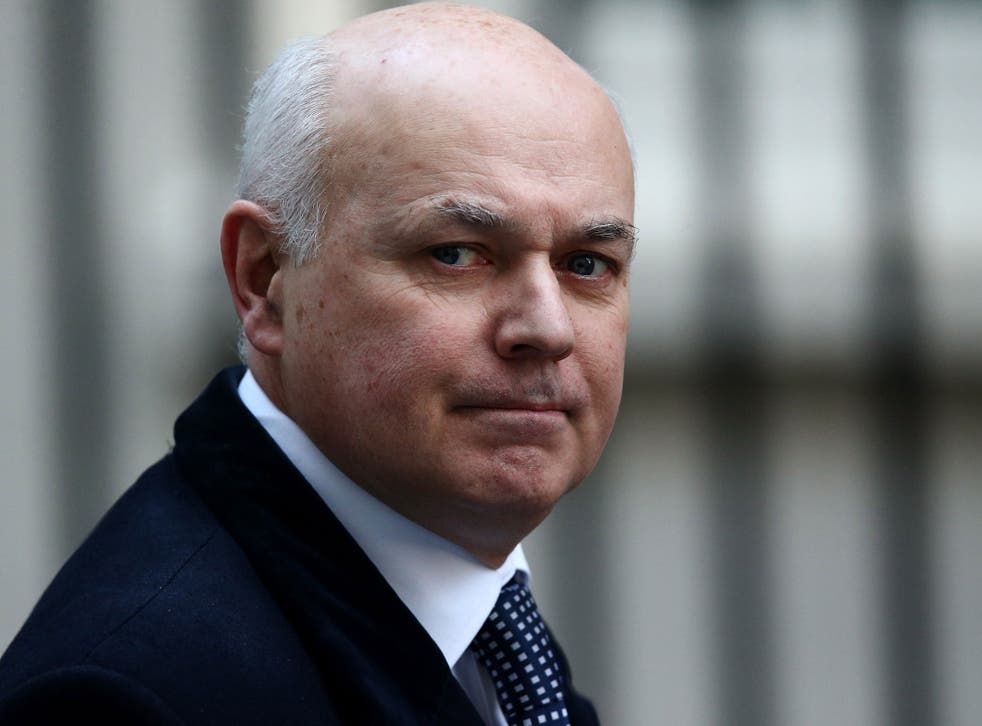 Iain Duncan Smith has blamed the 9/11 terrorist attacks on his failure to be elected Prime Minister and claimed Tony Blair "milked" the aftermath "for all that was worth".
British politics and media coverage was dominated by the West's response to the multiple attacks on the United States which killed 3,000 people and consequently Mr Duncan Smith, who was elected as the new Tory leader the day after the atrocities in 2001, did not receive the typical bounce in support that new Leaders of the Opposition usually enjoy, he claimed.
Mr Duncan Smith, the current Work and Pensions Secretary, claimed Mr Blair took full advantage by focussing on foreign affairs.
Speaking at a fringe event at the Conservative party conference in Manchester this week, he said: "The day before I got elected the twin towers were struck. So first of all we got no lift on my announcement. It had to be buried the following day, hardly anybody was paying attention.
"The following day I appeared for the statement in the House, straight in. I didn't sleep that night, had to sort out shadow cabinet positions, got them all done, got in there and we were straight in."
He added: "When the nation is at war there is only one person [the public] look to. It is the prime minister because the prime minister is powerful. He is the one that directs it and Blair of course milked that for all it was worth. It was impossible for weeks and months to get anywhere near any domestic debate.
"We did make some progress on [the issue] of healthcare and then bingo, the issue of Iraq happened. And from that moment onwards it was almost all war.
"So no complaint. I just simply make the point that it is very difficult to make headway as leader of the opposition unless you have the playing field to fight on and that is domestic policy."
He was speaking at an event organised by the Centre for Social Justice think tank, which he founded in 2004 - a year after he was ousted as leader.
The Tories delayed the announcement of Mr Duncan Smith's election as leader until two days after the 9/11 attacks as a mark of respect.
He failed to gain any traction with voters throughout his leadership and in autumn 2003, just two years after being elected leader, he lost a no-confidence vote among his own MPs and was replaced with Michael Howard.
Register for free to continue reading
Registration is a free and easy way to support our truly independent journalism
By registering, you will also enjoy limited access to Premium articles, exclusive newsletters, commenting, and virtual events with our leading journalists
Already have an account? sign in
Join our new commenting forum
Join thought-provoking conversations, follow other Independent readers and see their replies