Iain Duncan Smith says he is 'proud' of his record on disability benefits
The Government is cutting both Employment and Support Allowance and Personal Independence Payment payments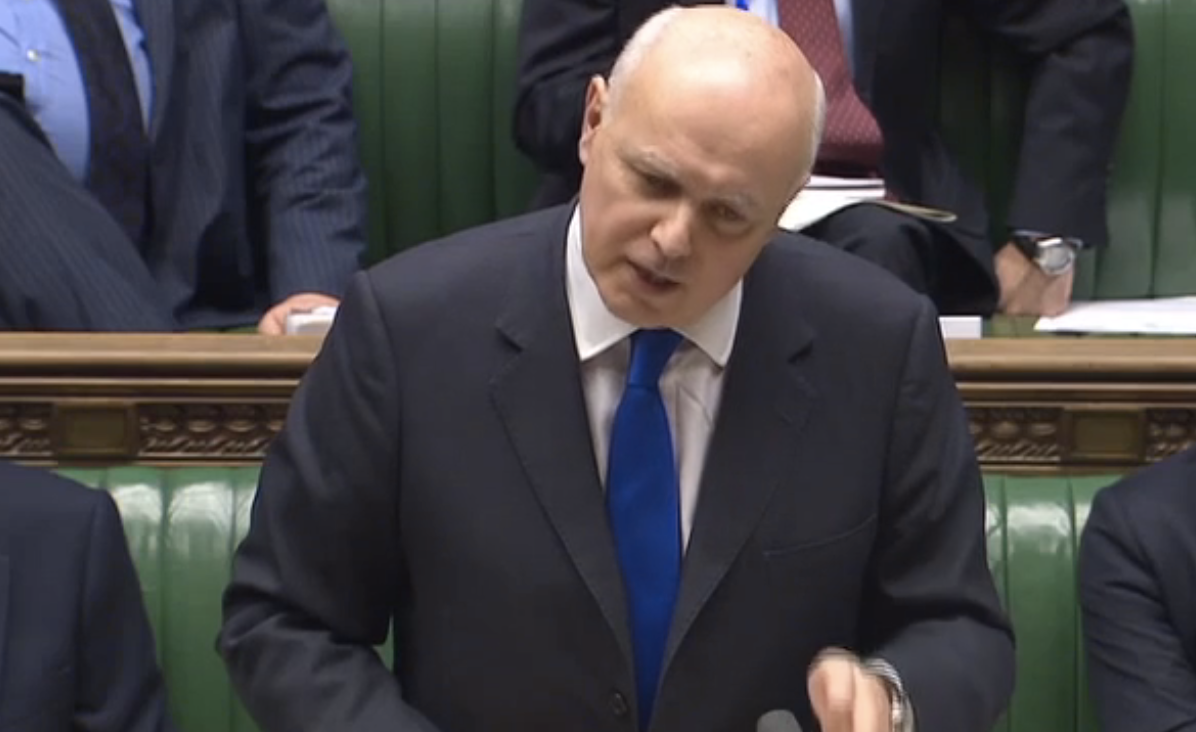 Iain Duncan Smith has said he is "proud" of the Government's record on disability benefits.
Mr Duncan Smith was criticised in the House of Commons on Monday by Labour for making cuts to two key support streams meant for disabled people.
The Government last week voted to take £30 a week from disabled people claiming Employment Support Allowance in the so-called "work-related activity group".
It is now proceeding with cuts to the Personal Independence Payment which will see payments reduced for people who ned adapted equipment to live independent lives.
But Mr Duncan Smith defended the Government's record – arguing that Labour did not spend enough when in Government.
"Under this Government, spending on sickness and disability benefits has risen every year," he said.
"We spend more than £50 billion, which is more than any other OECD country of equivalent size, such as Germany.
"I am proud of that, and, even with these changes, we will continue to see spending on PIP rise every year all the way to the end of this Parliament."
He added: "By contrast, when Labour was in Government, we had a lot of promises, a broken economy and cuts all round."
7 ways the Tories have 'helped' disabled people
Show all 7
Mr Duncan Smith's comparison may be misleading because Germany operates a social insurance system which is not directly comparable to the UK's state benefits system.
Despite the Work and Pensions' Secretary's claim about increasing disability benefit spending in cash terms, a 2012 report endorsed up by a coalition of 90 disability charities warned disabled people were being hit hardest by benefit cuts.
Owen Smith, Labour's shadow work and pensions secretary, said: "Before I came to the Chamber this afternoon, I asked disabled people what question they would like to put to the Secretary of State. One answer stood out. It was quite simply, 'How does he sleep at night?'"
The exchange took place at Work and Pensions Questions in the House of Commons.
Join our commenting forum
Join thought-provoking conversations, follow other Independent readers and see their replies