Iain Duncan Smith demands Theresa May reverse £3.4bn cuts to his Universal Credit scheme that helps 'those who try'
Mr Duncan Smith says the cuts could be reversed in the Autumn Statement without any extra spending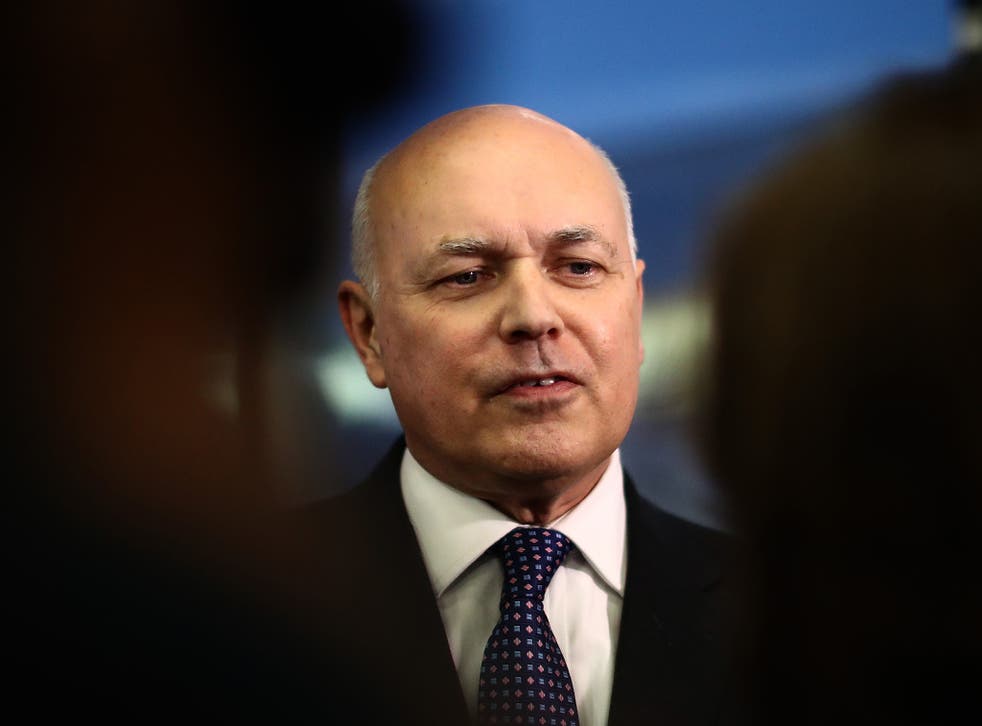 Theresa May must scrap cuts to the Universal Credit if she is to live up to her own pledge to help "those who try", ex-Tory leader Iain Duncan Smith has said.
The former Pensions Secretary claimed £3.4 billion of cuts to the Universal Credit, a benefit system he helped design, must be reversed in the Autumn Statement.
He argued Ms May could ditch a plan to raise the income tax threshold to pay for the reversal, which he said would give people an incentive to come off benefits and find work.
When Mrs May first moved in to Downing Street in July she pledged to help families that are "just managing".
Mr Duncan Smith said: "The more direct way of delivering on Theresa May's statement, which is very strong and powerful, to help those who try, that's Universal Credit, and therefore you are not asking for more spending, I'm asking for a reset about the way that we do it."
The Centre for Social Justice, a think tank chaired by the former minister, has released a report in which it says three million claimants of Universal Credit will be £1,000 a year poorer as a result of cuts.
Meanwhile, Mr Duncan Smith said just 25 per cent of spending on increasing the personal tax allowance reaches those needing it most, while reversing cuts to UC would see those trying to work receive all of the increased spending.
Speaking to BBC Radio he went on: "The government needs to be flexible enough to review things when they think it isn't going to work.
"Here's the point, we want people into work, we got more people into work, we want them to progress through work, but also, importantly, we want to make sure work always pays and one of the key elements going forward is that we need to get that lift.
"You'll get that if those allowances are restored."
The most ridiculous reasons people had their benefits sanctioned

Show all 16
George Osborne announced a reduction to the UC "work allowance" in the 2015 Budget and revealed further cuts to welfare spending in the 2016 Budget.
When he dramatically resigned his post days later, Mr Duncan Smith accused the now ex-Chancellor and former Prime Minster David Cameron of chasing an "arbitrary" spending cap by focussing cuts on those who "can less afford to have that fall on them".
During his tenure the Department for Work and Pensions said an expected 300,000 more people would find work under the scheme prior to it being cut.
Register for free to continue reading
Registration is a free and easy way to support our truly independent journalism
By registering, you will also enjoy limited access to Premium articles, exclusive newsletters, commenting, and virtual events with our leading journalists
Already have an account? sign in
Join our new commenting forum
Join thought-provoking conversations, follow other Independent readers and see their replies