Ian Paisley Jr suspended from parliament for 30 days after not disclosing free '£100k' Sri Lanka holidays
His actions amounted to 'paid advocacy' and 'bring the House of Commons into disrepute', a damning report concluded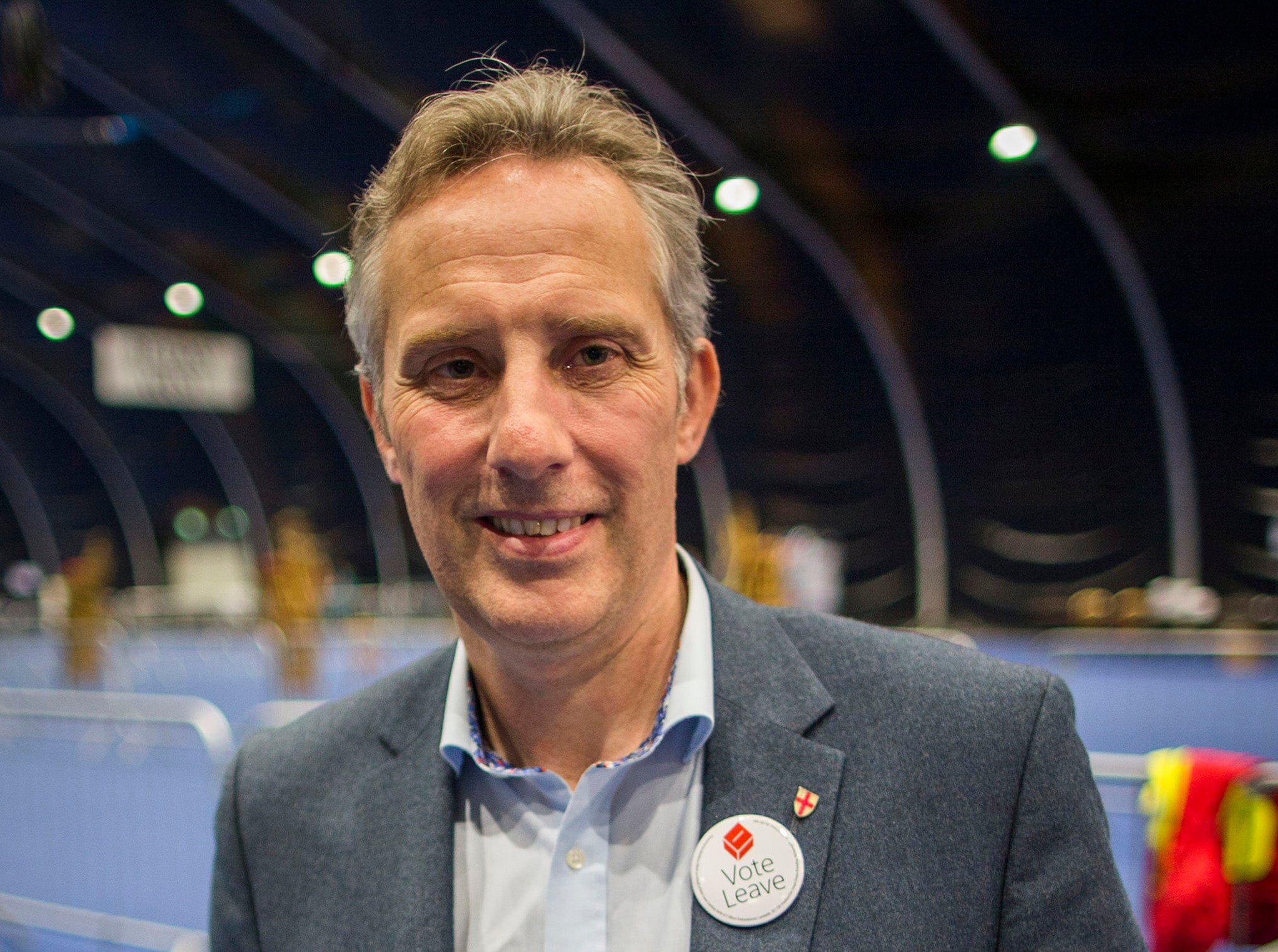 Ian Paisley Jr has been suspended from the House of Commons for seven weeks after breaking Westminster rules over luxury trips worth up to £100,000.
The "severe" punishment has been imposed on the senior Democratic Unionist Party MP after he took his family on all-expenses-paid holidays to Sri Lanka in 2013.
Mr Paisley failed to register the trips before writing to David Cameron in support of the Sri Lankan government "about a proposed United Nations resolution".
"In view of the seriousness of this matter, we recommend that Mr Paisley be suspended from the service of the House for a period of 30 sitting days starting on 4 September 2018," said the Commons standards committee.
His actions amounted to "paid advocacy" and "bring the House of Commons into disrepute", a damning report concluded.
The 30-day suspension, if confirmed by a Commons vote, is thought to be the longest period any MP has been barred from the Commons for 15 years.
It also exposes Mr Paisley to the danger of being "recalled" by his constituents, under legislation passed in 2015, which would trigger a by-election.
If a recall petition is opened, it must be signed by at least 10 per cent of the electorate in his North Antrim seat for a by-election to take place.
The lengthy suspension, to begin on 4 September, also reduces Theresa May's effective working majority by one – ahead of potentially more crucial Brexit votes in the autumn.
Mr Paisley and his family made two visits to Sri Lanka in 2013 to – The Daily Telegraph claimed last year – discuss possible post-Brexit trade deals with Sri Lankan officials.
Its report put the cost of the hospitality at £100,000, while Mr Paisley said it was worth "around £50,000".
Today's report says the true worth is impossible to establish, but points out it was "significantly in excess of the then registration threshold of £660".
In March 2014, Mr Paisley wrote to Mr Cameron, the then prime minister, to "lobby against a proposed United Nations resolution setting up an international investigation into alleged human rights abuses in Sri Lanka".
"In his letter, he did not declare the financial benefits he and his family had received from the Sri Lankan government during the previous 12 months," the committee said.
The hospitality received "might reasonably be thought by others to influence the speech, representation or communication in question", the independent standards commissioner, Kathryn Stone, found.
"She concluded that this amounted to asking for an exclusive benefit for Sri Lanka, when he had received personal benefit and hospitality from the Sri Lankan government", she concluded.
The North Antrim MP had totally denied the allegations, which he said were "devoid of fact or logic" and "defamatory".
Join our commenting forum
Join thought-provoking conversations, follow other Independent readers and see their replies