Ian Paisley suspended from DUP over failure to declare holidays paid for by Sri Lankan government
Theresa May's working majority on key votes reduced by one during 30-day suspension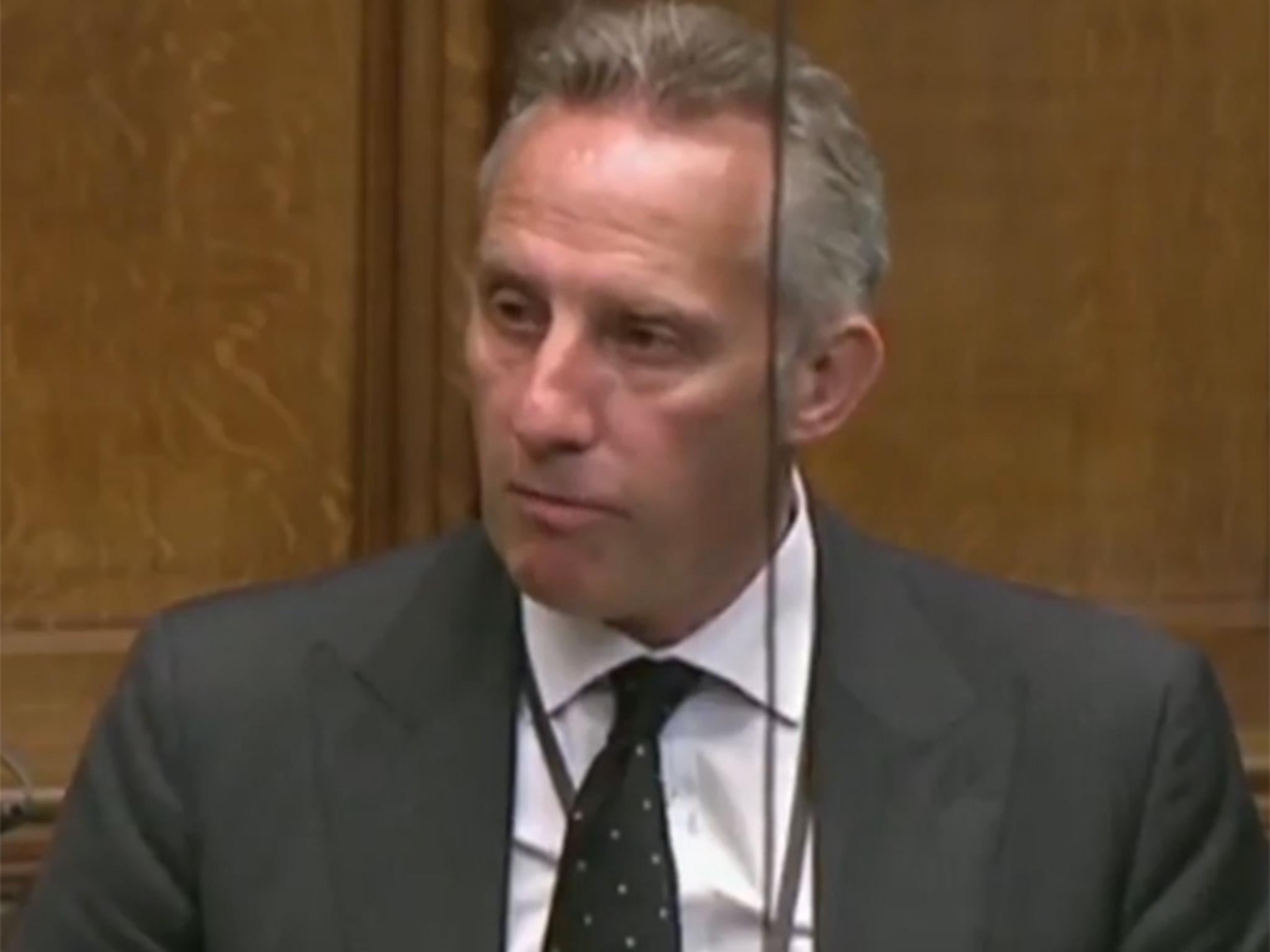 Ian Paisley has been suspended from the Democratic Unionist Party after he was found to have breached parliamentary rules over a luxury trip paid for by the Sri Lankan government.
The decision by the DUP comes after MPs supported a punishment for Mr Paisley that recommended he be suspended for 30 sitting days.
During his suspension, Theresa May will see her working majority on key votes reduced by one as the party props up the prime minister's fragile government in the Commons through the supply and confidence arrangement.
A DUP statement said: "The Officers of the Democratic Unionist Party have considered the report of the House of Commons Committee on Standards on Ian Paisley MP.
"The party takes this report and the matters contained within it very seriously. The party officers have decided to suspend Mr Ian Paisley MP from membership of the party pending further investigation into his conduct.
"The party does not intend to make any further comment on these matters during the course of the above outlined process."
The North Antrim MP earlier vowed to fight for his seat if he faces the electorate over his failure to declare two luxury family holidays paid for by the Sri Lankan government.
In March 2014, the senior Democratic Unionist lobbied against a proposed United Nations resolution to investigate alleged human rights abuses during a civil war on the Indian Ocean island without citing his financial benefits.
"In view of the seriousness of this matter, we recommend that Mr Paisley be suspended from the service of the House for a period of 30 sitting days starting on 4 September 2018," said the Commons standards committee said last week.
MPs on Tuesday backed the recommendation from the committee meaning the suspension from the chamber will now go ahead.
Patrick Corrigan, head of Amnesty International in Northern Ireland, said the victims were those killed in Sri Lanka.
"Mr Paisley saw fit to lobby the prime minister against a UN investigation into gross human rights violations, including the mass killing of civilians at the end of the Sri Lankan war, for which no adequate investigation has ever been carried out," he said.
Join our commenting forum
Join thought-provoking conversations, follow other Independent readers and see their replies