Imagine a feudal country where 432 families own half the land. Welcome to Scotland
The country's vast estates are under threat of being broken up and sold to small farmers. The laird's response? Get off our land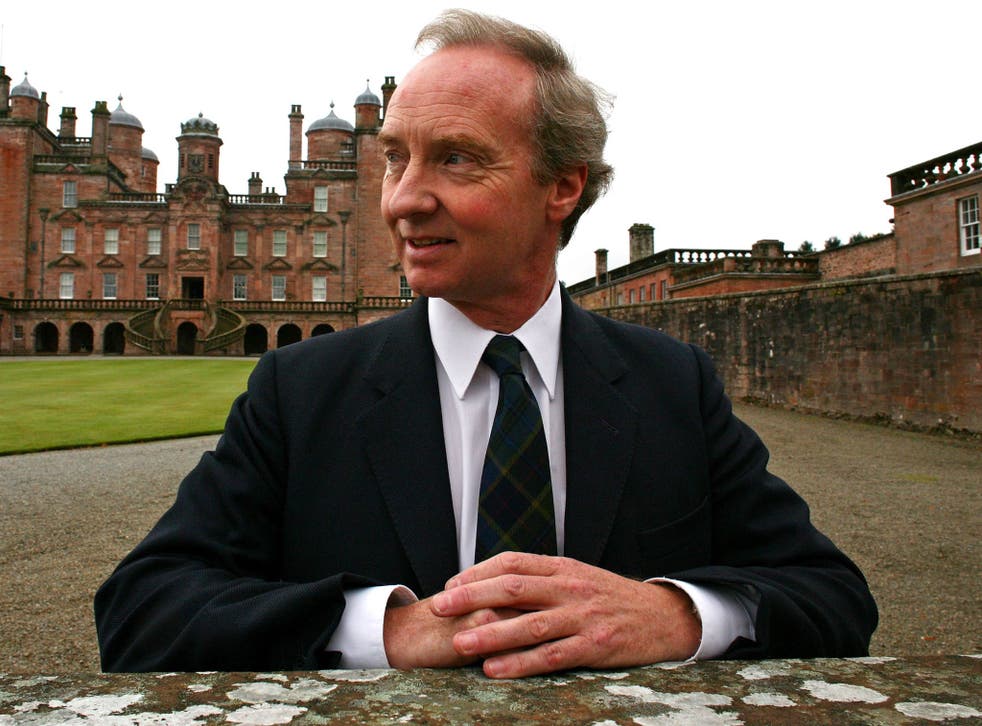 Their lineages date back to before the time of the Stuart kings whilst their farms and sporting estates sprawl across vast swathes of some of the most beautiful - and lucrative - landscapes in the world.
Yet the Scottish Lairds have found themselves under attack after breaking their silence and fiercely opposing reforms which could see their historic lands broken up and offered for sale to small farmers and community groups.
Scotland currently has the most concentrated pattern of private ownership in the developed world with just 432 individuals accounting for half of all non-public land.
Submissions by the aristocracy and their representatives to the Land Reform Review Group, which was set up by the Scottish Government to consider the stalled question of redistribution, reveal deep-seated opposition to change, critics claimed.
Among those to challenge the proposals was an estate belonging to the 10th Duke of Buccleuch - a title created in 1663 for the illegitimate son of Charles II - who is now Europe's largest landowner with holdings valued at more than £1bn.
Mark Coombs, the manager of the Duke's 33,000 ha Queensberry Estate said there was no call for the ownership structure to change.
"There are also concerns if the purpose of changing the ownership is simply to allow another party … to carry-out the same activity as is currently being undertaken by the existing owner as this strikes at the essence of ownership rights and suggests a clear move towards a more collectivist political view which is not representative of the body-politic of Scotland," he said.
Also critical was the Duke of Roxburghe, whose land and property company includes his home Floors Castle. In its submission the 24,000 ha estate said it was "disappointed" at the emphasis placed on the expansion of community ownership.
Seafield and Strathspey Estates, a 35,000 ha enterprise which includes some of the finest salmon beats on the river Spey, is managed on behalf of the family of the Earl of Seafield. It said landowners were being blamed for the inefficiencies of local and central government.
"There is a myth presented by individuals sponsoring land reform in Scotland that 'too many acres are owned by too few individuals.' It may be true that 'many acres are owned by few individuals' but there is very little evidence presented to show that this is a bad thing," the estate said.
Land reform activists and author Andy Wightman said land ownership had become even more concentrated. "We need to work towards a true property owning democracy. We need many more people with a stake in the land," he said.
"It's the first time they have addressed head on the fact that so much land is held in so few hands. They are denying it's a problem but they are conceding it is one of the central issues which is very interesting because they cannot win in the long term," he added.
Three-quarters of 484 respondents to the review - which will report in April next year - said they were content with the current status quo. Half of all submissions came from estates, farm owners, landowners and their representatives.
Sarah-Jane Laing, director of policy and parliamentary affairs at Scottish Land and Estates, which represents Scottish landowners said its members did not oppose community buyouts.
"It is disappointing that after being encouraged to 'come out of the trenches' by politicians, our members who willingly engaged and provided evidence are now being individually attacked and ridiculed by a well-known anti-land reform activist via social media," she said.
Register for free to continue reading
Registration is a free and easy way to support our truly independent journalism
By registering, you will also enjoy limited access to Premium articles, exclusive newsletters, commenting, and virtual events with our leading journalists
Already have an account? sign in
Register for free to continue reading
Registration is a free and easy way to support our truly independent journalism
By registering, you will also enjoy limited access to Premium articles, exclusive newsletters, commenting, and virtual events with our leading journalists
Already have an account? sign in
Join our new commenting forum
Join thought-provoking conversations, follow other Independent readers and see their replies