Imam accused of being an 'Isis supporter' demands apology from David Cameron
Imam Suliman Gani demanded 'a serious, immediate apology' from the Prime Minister
Samuel Osborne
Wednesday 04 May 2016 19:18 Comments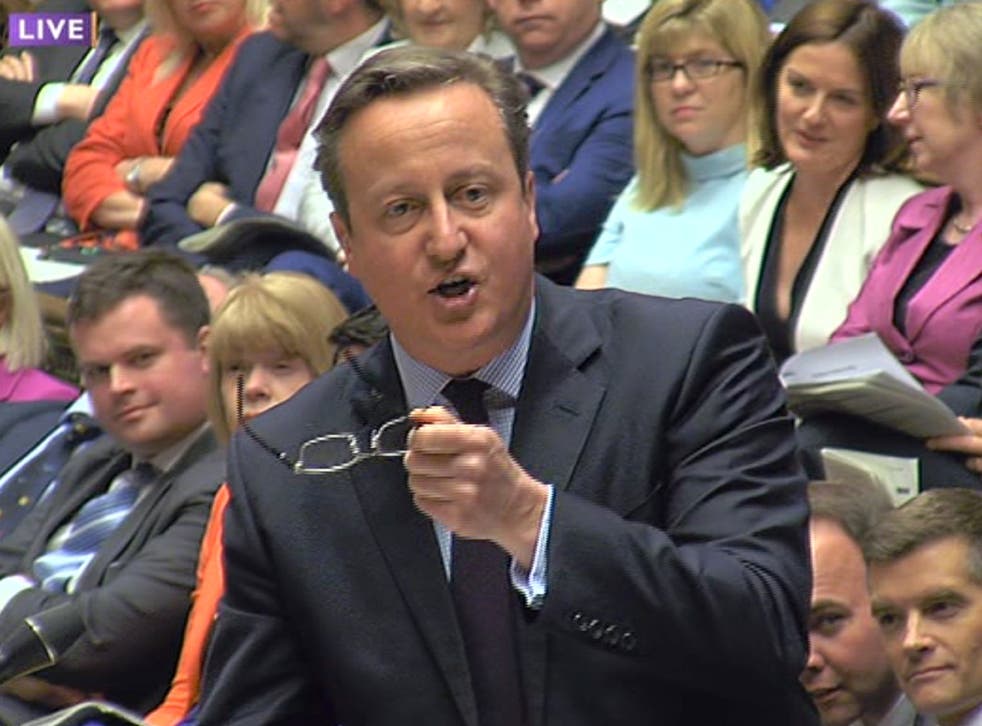 The imam branded an Isis supporting extremist by David Cameron has said he is a Conservative supporter and demanded an apology.
Suliman Gani denied allegations he supports Isis and said he was surprised by the Prime Minister's comments, especially because he had been invited to a Tory event encouraging Muslims to become councillors.
Attempting to link Labour's mayoral candidate to extremists during Wednesday's Prime Minister's Questions, Mr Cameron had said: "The honourable member for Islington might be interested in this. He [Gani] describes women as subservient to men, he said that homosexuality was an unnatural act.
"He stood on a platform with people who wanted an Islamic state. That is why his attempts to deal with antisemitism are utterly condemned to failure, because he won't even condemn people who sit on platforms with people like that."
Watch the moment Corbyn corrects Cameron about Suliman Gani
Hours after Jeremy Corbyn reminded Mr Cameron the man in question was a Conservative supporter, Mr Gani told Sky News he thought the allegations were "preposterous".
The imam stressed he had never supported the terror group, saying: "I have openly condemned the barbarity and monstrosity of Isis."
He also said he had no problems with homosexuality - as Mr Cameron had alleged - saying: "I have no problem with any person's personal inclination."
Mr Gani also said he was a Conservative voter and had previously been invited to an event encouraging more Musilms to become Tory councillors.
"I'm very surprised," he said, "I was invited to a Conservative Muslim forum, encouraging Muslims to become Councillors for the Conservative Party.
"So how is it I am labelled as a person who is supporting IS?
"This is really something I cannot accept. I demand a serious, immediate apology."
Register for free to continue reading
Registration is a free and easy way to support our truly independent journalism
By registering, you will also enjoy limited access to Premium articles, exclusive newsletters, commenting, and virtual events with our leading journalists
Already have an account? sign in
Join our new commenting forum
Join thought-provoking conversations, follow other Independent readers and see their replies