Cameron warns EU immigration rules could threaten UK trade deal
Mr Cameron said getting the right solution would be 'a major test' for the next Prime Minister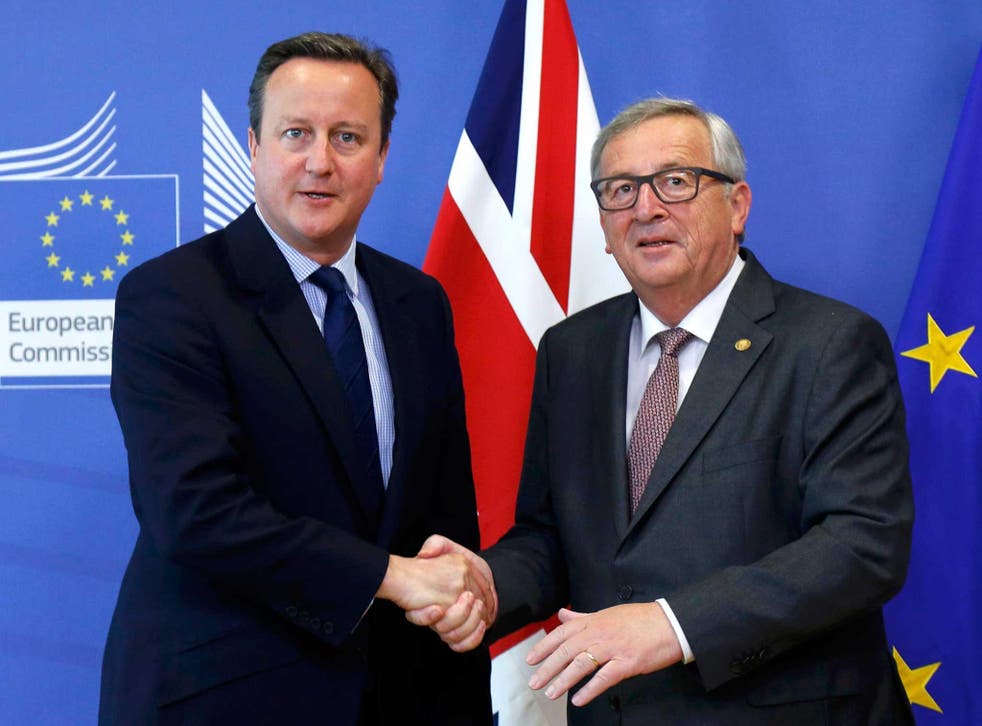 David Cameron has stepped off the European stage with an admission that public fears over immigration cost him last week's referendum and his job.
A clearly emotional Prime Minister said that there was "sadness and regret" among the 28 leaders around the table at the European Council that the UK was leaving the EU after 43 years, coupled with an acceptance that the decision of voters must be respected.
And he explained how he used his final appearance at the Brussels gathering to warn fellow leaders that intransigence over freedom of movement could scupper any chance of a UK-EU trade deal with the new prime minister who takes over from him in September.
Getting the right solution on immigration would be "a major test" for the next PM - widely tipped to be Boris Johnson.
Brexit - Some Leave voters are regretting their vote
Mr Cameron was speaking after German chancellor Angela Merkel warned the UK must accept free movement if it wanted to retain access to the single market after withdrawal, as some non-members like Norway did.
Assuring the German parliament that she would not allow the UK to "cherry-pick" favoured elements of the EU package, she said: "If you wish to have free access to the single market then you have to accept the fundamental European rights as well as obligations that come from it. This is as true for Great Britain as for anybody else."
Over dinner with fellow leaders in Brussels at his final European Council summit as Prime Minister, Mr Cameron set out his assessment of the reasons behind Thursday's shock referendum vote for Brexit.
And he told reporters later: "I think people recognised the strength of the economic case for staying, but there was a very great concern about the movement of people and immigration, and I think that is coupled with a concern about the issues of sovereignty and the absence of control there has been.
"I think we need to think about that, Europe need to think about that and I think that is going to be one of the major tests for the next prime minister.
"It's a difficult challenge because the European Union sees the single market as one of goods, services, capital and people. These things go together, where in Britain we see them as separate options.
"It's a huge challenge to get that right for the future, a challenge for Europe, a challenge for Britain. I certainly explained what I thought the debate had been about in the UK."
Brexit reactions – in pictures

Show all 10
Asked if he now regretted calling the historic referendum, a sombre-faced Mr Cameron said: "It's a sad night for me - I didn't want to be in this position. I wanted Britain to stay in a reformed European Union.
"At the end of the day I'm a democrat. I fought very hard for what I believed in. I didn't stand back. I threw myself in head, heart and soul to keep Britain in the European Union and I didn't succeed.
"And in politics you have to recognise that you fight, and when you win you carry on the programme, and when you lose sometimes you have to say I've lost that argument, I've lost that debate, and it's right to hand over to someone else who can take the country forward.
"Now of course I'm sad about that but I'm more concerned about Britain getting its relationship right with Europe.
"That is a far bigger thing than whether I'm Prime Minister for six years or seven years or what have you."
PA
Join our new commenting forum
Join thought-provoking conversations, follow other Independent readers and see their replies