Visa deal to speed return of migrants to India
Indian professionals to be granted two years' work or study in UK
Andrew Woodcock
Political Editor
Wednesday 05 May 2021 00:24 Comments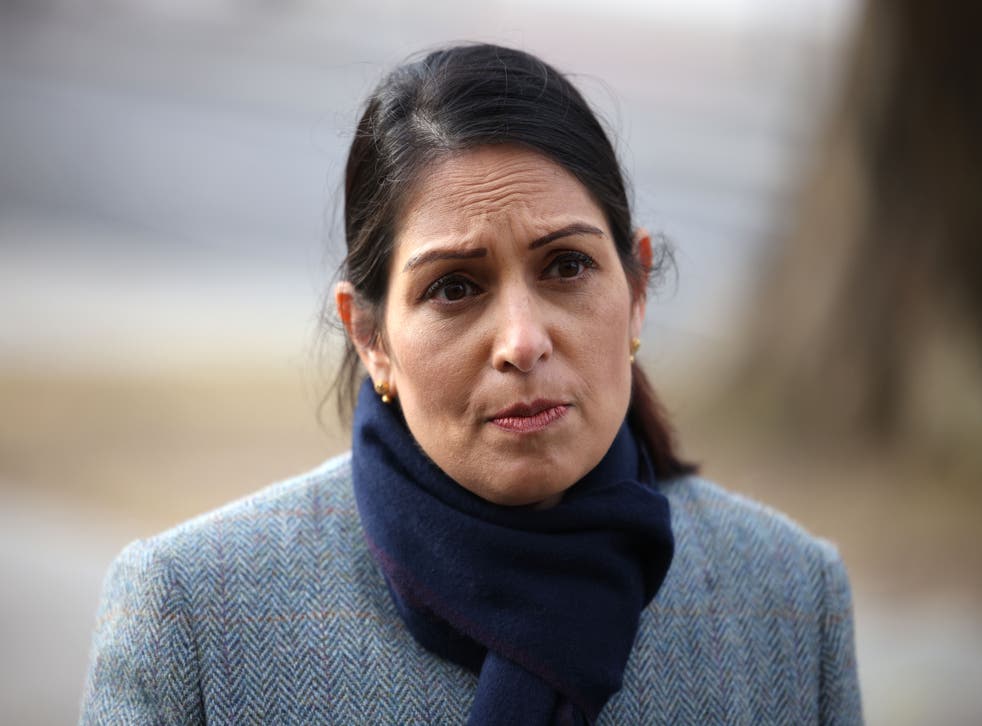 A new system of work visas for young Indian professionals risks fuelling discrimination against Indian nationals already in the country, while creating a new group of future undocumented migrants, campaigners have warned.
The Migration and Mobility Partnership signed by home secretary Priti Patel and Indian foreign minister Subrahmanyam Jaishankar will allow 18 to 30 year-olds to work or study in the UK for up to 24 months, while accelerating the process of deporting Indian nationals deemed to be here illegally.
Ms Patel said the deal would help the UK to attract the "brightest and best talent" from overseas, while allowing immigration authorities to "crack down" on those abusing the system.
But the Joint Council for the Welfare of Immigrants warned that those taking advantage of the scheme risked themselves becoming the target of deportation action if they try to stay on after the two-year period ends.
Many of those now at risk of removal ended up with undocumented status because they stayed on after arriving in the UK as students, said JCWI legal policy director Chai Patel.
"What inevitably happens with these sorts of schemes is that people come to live here and they fall in love and start families or build professional lives which they don't want to bring to an end and they are not prepared to go back after two years," Mr Patel told The Independent.
"The government tries to shift people in for a short period because it is economically convenient and to get the PR hit of attracting professionals and getting rid of illegal migrants. But that's not the way life works.
"It's the wrong approach. It discourages integration and it creates a new group of undocumented people for the future."
Agreements of this kind encourage immigration enforcement to target people on the basis of their nationality, said Mr Patel, something which he described as "wrong from a moral point of view". He warned it could force Indian nationals of long-standing UK residency into the "hostile environment".
The agreement follows pressure over many years from New Delhi for greater access for its nationals to work in the UK.
And it forms part of the post-Brexit shift to a points-based system designed to allow entry to those with sought-after skills, rather than simply on the basis of residence in the EU.
It was signed as Boris Johnson and Indian premier Narendra Modi held virtual talks on a long-term "2030 roadmap" to build ties between the countries on trade, defence, health, climate change and science.
Ms Patel described the agreement as "an important milestone" on delivering her pledge to attract the "best and brightest talent" to the UK while clamping down on those who are abusing the system. 
"This landmark agreement with our close partners in the government of India will provide new opportunities to thousands of young people in the UK and India seeking to live, work and experience each other's cultures," said Ms Patel. 
"This agreement will also ensure that the British government can remove those with no right to be in UK more easily and crack down on those abusing our system."
Today's talks replaced the prime minister's planned visit to India, which was cancelled due to the escalating Covid crisis in the south Asian country, which has seen cases rise to more than 350,000 a day within the past few weeks.
Mr Johnson said they would deliver a "quantum leap" in the UK-India relationship, as Britain became the first European country to be granted "comprehensive strategic partnership" status by Delhi.
The 2030 Roadmap will expand the UK-India health partnership, including by firming up international supply chains for critical medicines, vaccines and other medical products.
And it envisages increased co-operation between British and Indian universities on research in areas like health, emerging technologies and climate science, as well as common work on measures to tackle climate change and preserve nature. 
The UK's Carrier Strike Group will visit India later this year to undertake joint naval and air force training exercises.
Mr Johnson said:"The UK and India share many fundamental values. The UK is one of the oldest democracies, and India is the world's largest. We are both committed members of the Commonwealth. And there is a living bridge uniting the people of our countries.
"In the last week the British people have stepped up in their thousands to support our Indian friends during this terrible time in a demonstration of the deep connection between the UK and India.
"This connection will only grow over the next decade as we do more together to tackle the world's biggest problems and make life better for our people. The agreements we have made today mark the beginning of a new era in the UK-India relationship."
Register for free to continue reading
Registration is a free and easy way to support our truly independent journalism
By registering, you will also enjoy limited access to Premium articles, exclusive newsletters, commenting, and virtual events with our leading journalists
Already have an account? sign in
Join our new commenting forum
Join thought-provoking conversations, follow other Independent readers and see their replies