Indulging in mud-slinging won't help with the NHS
Inside Westminister: So much for the PM's statesmanlike, consensual and 'no scapegoats' approach
Andrew Grice
Friday 19 July 2013 19:34 Comments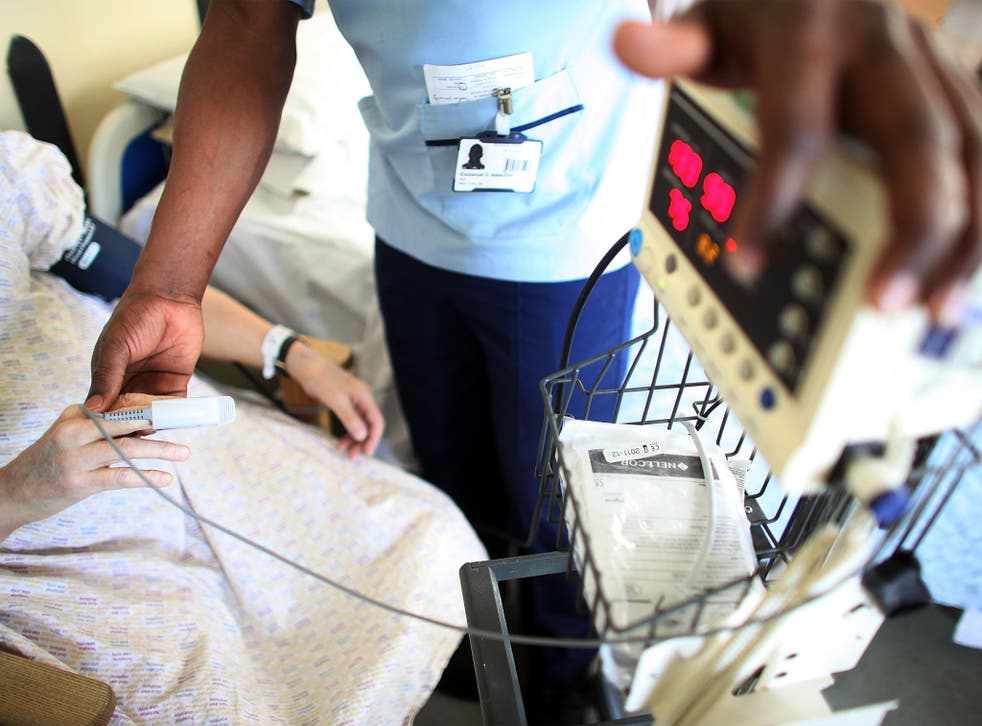 A week ago, I experienced the best and the worst of the NHS, all in one day. The best came when my wife collapsed at home and I dialled 999.
A paramedic arrived after five minutes, an ambulance crew after 10. The staff were brilliant, as they were in the accident and emergency unit at Chase Farm Hospital in Enfield, north London, which is due to close despite a promise by David Cameron in 2007 to keep it open. A suspected heart problem thankfully turned out to be a severe infection of the inner ear, causing loss of balance.
My 90-year-old mother-in-law had already been in the same hospital for three weeks. It was very difficult to prise information about her condition or treatment from the swamped and dedicated nurses or hard-pressed doctors. For a long time, there was little sign of joined-up health and social care, as many readers will have experienced. I encountered exactly the same problems last year with my own mother who contracted a life-threatening secondary infection at a different hospital.
My scary day turned into something out of an Alan Ayckbourn farce. As my wife underwent heart tests, I realised she was one floor below her mother. I shuttled between the two, without telling my mother-in-law her daughter had been brought in to the hospital, so as not to worry her.
My experience made me look at this week's war of words between the Conservatives and Labour on health through a rather different lens – as a consumer rather than an observer. It was an unedifying spectacle.
Although Jeremy Hunt has been clever and impressive as a consumer champion, since becoming Health Secretary last September, he has overshot the runway. This week Tory MPs boasted that they were going to "get Burnham" – Andy, the shadow Health Secretary who did Mr Hunt's job before the 2010 election.
Normally opposition politicians call for ministers to be sacked. It is unusual for a governing party to seek the scalp of the opposition spokesman. The Tories were really trying to pin the blame for high death rates in some hospitals on the previous Labour government. The Tory spin in advance of a review by Sir Bruce Keogh, the NHS medical director, suggested 13,000 excess deaths since 2005 at the 14 hospitals he investigated.
Sir Bruce disowned the figure as "clinically meaningless and academically reckless", advising people not to believe what they read in some newspapers. He recalled that, under Labour, the focus was on rebuilding NHS capacity after decades of neglect. "The key issue was not whether people were dying in our hospitals avoidably, but that they were dying while waiting for treatment," he said.
That didn't stop Mr Hunt describing the Keogh report as Labour's "darkest moment" on the NHS since founding it. Or prevent The Daily Mail's four-page blitz on "Labour's day of shame over the NHS".
So much for Mr Cameron's statesmanlike, consensual and "no scapegoats" approach when the inquiry into up to 1,200 deaths at Mid Staffordshire reported in February. The PM is unrepentant. His aides cite Mr Burnham's "constant scaremongering" about cuts and privatisation since then. "You reap what you sow," said one.
Pointedly, the Liberal Democrats did not join the personal attacks. I suppose we can hardly blame the Tories for taking an opportunity to undermine Labour's strong credentials on the NHS. Labour would almost certainly have done the same if the roles had been reversed. But wearing my consumer's hat, it looked like the "Punch and Judy Show" on which Mr Cameron once promised to bring down the curtain.
As the 2015 election comes into view, the two-party dogfight will get nastier. On health, the Tories may be playing with fire. Mr Hunt, pictured, put 11 trusts into "special measures" after the excess deaths, and demanded improvements. But if things don't improve there, or the growing problems in A&E departments turn into a national crisis, then he won't be able to argue: "Don't shoot me, I'm only the patients' champion. This is a matter for NHS England."
The wheel has turned full circle. The NHS reforms drafted by Andrew Lansley, Mr Hunt's predecessor, originally envisaged that the Health Secretary would no longer take ultimate responsibility for a service too big for any minister to micro-manage. But the Lib Dems forced the Tories into a U-turn, arguing that politicians must be held to account, and knowing they will be blamed by the public in a crisis. Mr Hunt's intervention this week shows that the Lib Dems were right. And that he can't have it both ways.
Just as Labour has a "trust problem" on the economy, voters do not instinctively trust the Tories on health and throwing mud at Labour will not enable them to win it. NHS staff, who help to shape public opinion, know that Labour put the money in. Blaming our current problems on the last Government might work on the deficit, but it will not work on the NHS.
Register for free to continue reading
Registration is a free and easy way to support our truly independent journalism
By registering, you will also enjoy limited access to Premium articles, exclusive newsletters, commenting, and virtual events with our leading journalists
Already have an account? sign in
Join our new commenting forum
Join thought-provoking conversations, follow other Independent readers and see their replies