Life chances of black and ethnic minority Britons at lowest level for generations, report finds
'If you are black or an ethnic minority in modern Britain, it can often still feel like you're living in a different world, never mind being part of a one nation society'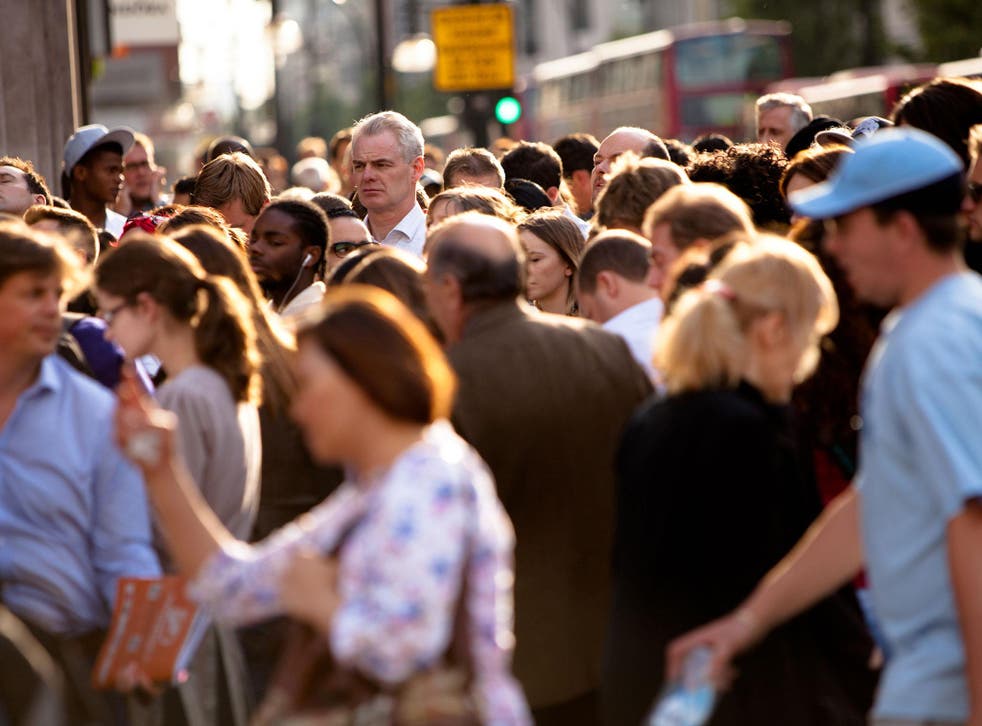 Black people in Britain are more than twice as likely to be murdered as white people, and three times as likely to be prosecuted and sentenced, according to a new report published on Thursday, which will claim that the life chances of young ethnic minority people in the UK have collapsed in the past five years and are now at their worst level for generations.
The report by the Equality and Human Rights Commission is the biggest ever review of race equality in the UK and its findings are damning.
It found that since 2010 there has been a 49 per cent increase in long-term unemployment among 16- to 24-year-olds from ethnic minority communities, compared with a 2 per cent fall among young white people. It also found that black workers with degrees earn on average 23.1 per cent less than their white counterparts.
The review examined education, employment, housing, pay, health and criminal justice and found an "alarming picture" of rampant race-based inequality entrenched and rampant within Britain.
David Isaac, chairman of the body, said its report "underlines just how entrenched and far-reaching race inequality remains".
He added: "We must redouble our efforts to tackle race inequality urgently or risk the divisions in our society growing and racial tensions increasing. If you are black or an ethnic minority in modern Britain, it can often still feel like you're living in a different world, never mind being part of a One Nation society."
According to the report, black people who leave school with A-levels can expect to get paid 14.3 per cent less than their white peers.
Pakistani/Bangladeshi and black adults are also far more likely to live in overcrowded homes – 8.3 per cent of white people were reported to live in overcrowded accommodation, compared with 26.8 per cent of black people and 31 per cent of Pakistani and Bangladeshi people. The mortality rate of black African women in the UK is four times higher than white women.
But the report also found that white boys received worse GCSE results than any other ethnic group, and that Indians are likely to be earn 8.9 per cent more an hour than white people. White women are the most likely of any ethnic group to report being a victim of domestic violence.
UK news in pictures

Show all 50
Mr Isaac said he welcomed the words of Theresa May, who raised the issue of the poor life chances of black people in Britain on the steps of 10 Downing Street when she became Prime Minister last month.
Then, Ms May said: "Right now, if you're born poor, you will die on average nine years earlier than others. If you're black, you're treated more harshly by the criminal justice system than if you're white. If you're a white, working-class boy, you're less likely than anybody else to go to university."
But he said: "So far, the Government's economic plan since 2010 has not been paralleled by a race inclusion plan that prevents cutting some communities even further adrift from equality of opportunity.
"We agree with the Government that we must urgently lift our ambitions and are determined to work with the new Prime Minister to redouble efforts to build a fair society."
Register for free to continue reading
Registration is a free and easy way to support our truly independent journalism
By registering, you will also enjoy limited access to Premium articles, exclusive newsletters, commenting, and virtual events with our leading journalists
Already have an account? sign in