Inside Whitehall: With more cuts looming, every department must get its finances in order… at long last
Less than half of those in Whitehall finance have an accountancy qualification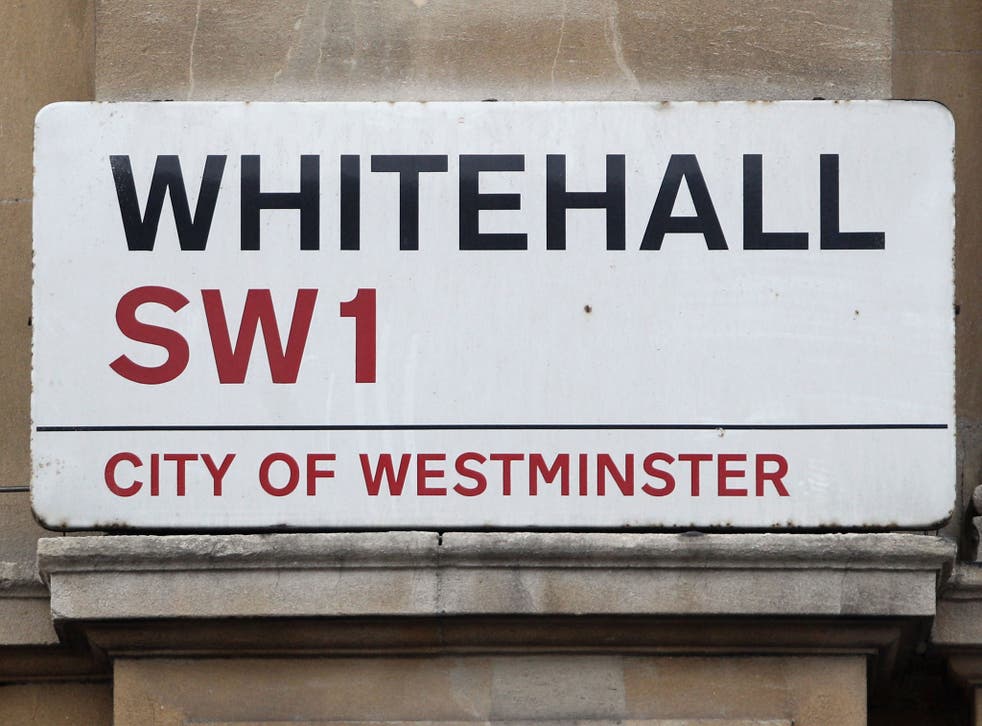 Imagine you ran an organisation that spent £670bn every year. You would want a pretty good system of checks in place to ensure you were getting value for your money. But as anyone who has spent any time sitting in front of Parliament's Public Accounts Committee will testify, good accountancy is not something that Whitehall has ever excelled at.
From vast overspends on military equipment, to multimillion pound write-offs for failed computer projects – or junkets on departmental credit cards – it often seems that nobody in government ever learns the lessons from past mistakes.
Behind the scenes, those on the inside of Whitehall paint an even grimmer picture. It is totally impossible, they say, to compare what individual government departments spend on everyday items like computers, paper or office chairs. There is no standard system of accountancy practices across departments, and management information – which is the way most large private companies monitor how their subsidiaries spend money – is notoriously lax.
"We still can't judge how efficiently departments spend their money because there is no single system that allows us to compare apples with apples year after year," said one Cabinet Office source. "Every department has their own way of doing things – so it is almost impossible to judge which departments are efficient and which are not. It is both frustrating and shocking."
At the root of the problem is the Treasury's strange distrust of accountants. It has always been a department run, at an senior level, by economists and generalists who have shown little inclination to get involved in the nitty gritty of spread sheets. In fact it was only in 2004 that finance directors of government departments had to be financially qualified at all. Until then they could be career civil servants whose grasp of numbers might be limited to a reasonable GCSE in Maths. Even now, less than half of all those people working in Whitehall finance have any kind of accountancy qualification.
In the good times perhaps that mattered less. But with the ongoing public sector financial crunch it has taken on a new significance, and perhaps things are finally beginning to change.
Yesterday, without fanfare, the Treasury published the results of a review it has been conducting over the last six months into the "financial management of government". The review was conducted by Sharon White, the Treasury's second most senior official, with external advice from Lord Sainsbury – former chairman of the supermarket chain and a government minister under Labour. His involvement, Whitehall officials say, was important as he has long been a critic of the Treasury's oversight of departments and was instrumental in persuading the Chancellor, George Osborne, to set up the review.
The result is a central recommendation that is at one level revolutionary and at the same time quite amazing that it has not been done before. It recommends the creation of a new post of Director for Spending and Finance in the Treasury to be responsible for all aspects of ensuring good value for money in public-sector expenditure. The appointee – who is likely to come from the private sector – will be an accountant who will chair a new committee of Whitehall departmental finance directors who will all report to him as well as their permanent secretary.
The plan is to establish a new uniform system of accountancy and management reporting information across Whitehall.
For the first time it should be possible to compare value for money in spending across departments. Those that are efficient will earn more autonomy, while those with lax controls will face more scrutiny from the centre. Even in areas of spending which are not directly comparable it should be possible to improve financial controls. For example, all departments will be expected to benchmark their costs – like the Department of Health has done for operations and the Ministry of Justice has done with prisons. If you know how much something should cost, you can find out if you're spending too much.
The success of the scheme will depend, of course, on how much political backing Osborne and his successors give to the new director and the new system. But it is imperative that they do. Because with reductions in public spending of around 8 per cent pencilled in until 2018, unless the government can achieve better value for money in what it does spend, it will have to cut more services altogether. And that matters to all of us.
Register for free to continue reading
Registration is a free and easy way to support our truly independent journalism
By registering, you will also enjoy limited access to Premium articles, exclusive newsletters, commenting, and virtual events with our leading journalists
Already have an account? sign in
Register for free to continue reading
Registration is a free and easy way to support our truly independent journalism
By registering, you will also enjoy limited access to Premium articles, exclusive newsletters, commenting, and virtual events with our leading journalists
Already have an account? sign in
Join our new commenting forum
Join thought-provoking conversations, follow other Independent readers and see their replies