Tory Government's child literacy scheme 'will do nothing' to reverse billions in school budget cuts, Labour says
Angela Rayner says ministers should focus on 'getting basics right' as £45m literacy boost announced after £2.7bn of cuts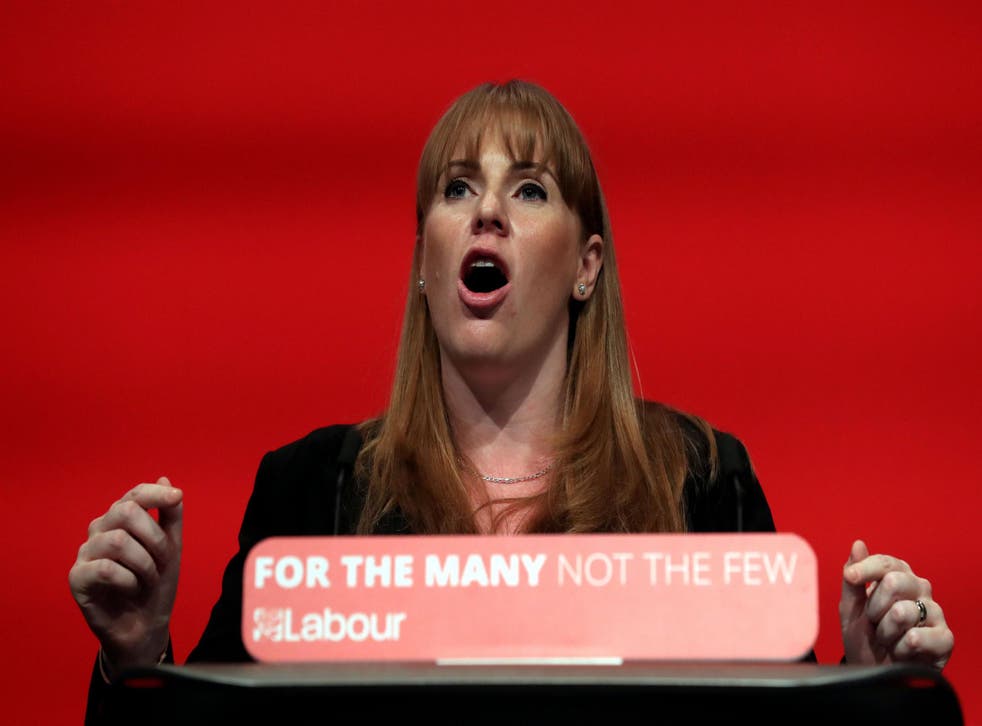 The Government has been criticised over plans to increase literacy in schools, with opponents claiming new funding to help children read and write pales in comparison to recent school budget cuts.
Labour said an additional £45m investment in boosting child literacy "will do nothing" to reverse £2.7bn of funding cuts it says schools in England have faced since 2015.
It comes as the Department for Education unveiled a series of measures to help primary school children improve their reading and writing skills.
Among the plans announced by Justine Greening, the Education Secretary, are a new Centre of Excellence for Literacy Teaching, investment in "reading roadshows" and a £5m fund to help parents encourage reading and writing at home.
Additional investment will also go to phonics, a sound-based approach to teaching English that has been shown to drive up literacy.
The measures are part of a wider Department of Education plan to reduce inequality in schools and boost literacy rates across the UK.
A 2016 study by the OECD found literacy rates among teenagers in the UK were the lowest in the developed world, and around four times worse than countries such as Japan and South Korea.
Announcing the new measures, Ms Greening said: "School standards are rising, with 1.9 million more children being taught in good or outstanding schools than in 2010.
"Our ambition is that no community will be left behind on education. Today's literacy investment will help make sure that not just most, but every child arrives at school with the vocabulary levels they need to learn. And our investment will mean that once they are at school, every child will get the best literacy teaching.
"We've already seen what a difference our approach on phonics has made for children in England."
UK news in pictures

Show all 50
However, Labour said the new investment amounted to a fraction of what the Government had cut from school budgets in the last three years.
Angela Rayner, the party's Shadow Education Secretary, said: "Once again this Government believes that these small initiatives are enough to reverse the damage they are doing to our schools.
"This funding will do nothing to change the fact that £2.7bn has been cut from the budgets of England's schools since 2015, and that teacher recruitment targets have been missed for the fifth year in a row.
"Until this Government gets the basics right, they will never be able to deliver the education that every child deserves.
"The next Labour government will reverse the Conservatives' cuts to school funding, protect funding in real terms, and end the public sector pay cap to give our teachers the pay rise they deserve."
The Department for Education plans will see a £7.7m fund targeted at increasing the quality of teaching resources, coupled with a further £5.7m of investment to help boost early years literacy and numeracy skills in 469 schools around the country.
Thirty-five "English Hubs" will also be set up across the country, to establish the best methods for improving reading and writing in schools, particularly among four- and five-year-olds. These will be backed by £26m in government investment.
Join our new commenting forum
Join thought-provoking conversations, follow other Independent readers and see their replies