Iranian TV welcomes Boris Johnson's 'unintended confession' about Nazanin Zaghari-Ratcliffe 'plot'
Foreign Secretary forced to backpedal on incorrect suggestion that British mother incarcerated in Iran was 'training journalists'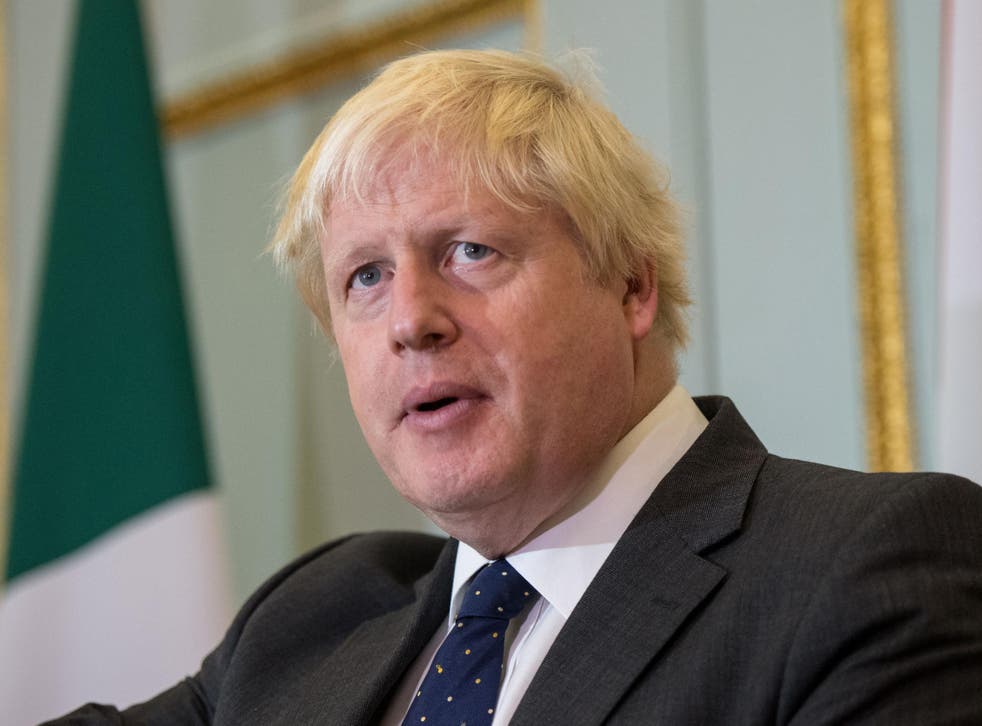 Boris Johnson has come under renewed pressure over his mistaken comments about a British woman imprisoned in Tehran after Iranian state TV said the remarks were an "unintended confession of a real plot".
The Foreign Secretary has been widely condemned for his suggestion that charity worker Nazanin Zaghari-Ratcliffe was "training journalists" in Iran, prompting fears her five-year prison sentence would be lengthened.
Iran's state broadcaster said his remarks were "proof" of the accusations against the mother-of-one, who was detained by Iranian authorities on spying charges while on holiday 18 months ago.
A TV report, entitled 'Confession', said his remarks were seen as an "unintended confession of the UK government about the real plot" behind her trip to Iran and "proof" of the Iranian Revolutionary Guard's accusations against her.
The item said his statement falsified the British claims that Ms Zaghari-Ratcliffe was in Iran for "humanitarian purposes" and would be "very costly to the British government" for it cast all the "efforts over several months of the UK government's institutions and networks to the four winds", according to a translation seen by The Independent.
Mr Johnson has faced calls to resign over the blunder but he refused to apologise, using a statement in the Commons to clarify the remarks and to say there was "no connection" between his comments and fresh charges levelled against Ms Zaghari-Ratcliffe.
The fallout of his gaffe was overshadowed yesterday by Priti Patel's resignation from the Cabinet after the International Development Secretary held a string of secret meetings with senior Israeli figures without informing Downing Street.
Mr Johnson, who is on a trip to Washington, said he was planning to meet the family of Ms Zaghari-Ratcliffe but refused to respond to questions about whether he had got his facts wrong.
He told Sky News: "I'm very happy to meet the family, Mr Ratcliffe, I think, I'm very much hoping to see him before I go to Iran in the next few weeks."
Ms Zaghari-Ratliffe, 38, was separated from her young daughter Gabriella when she was arrested as she tried to return home to London in April 2016.
Gabriella, now three, remains in Iran with Nazanin's parents, while her mother is in a high-security prison and her father Richard is in London.
UK news in pictures

Show all 50
MPs called for him to apologise during a recent Commons appearance, when he refused to acknowledge his mistake.
Tory backbencher Anna Soubry previously told The Independent that Mr Johnson had "failed to meet the high bar of competence and dignity we expect of the Foreign Secretary".
"He was given a great opportunity to prove he was more than an affable loose cannon and he has been found seriously wanting."
Register for free to continue reading
Registration is a free and easy way to support our truly independent journalism
By registering, you will also enjoy limited access to Premium articles, exclusive newsletters, commenting, and virtual events with our leading journalists
Already have an account? sign in
Register for free to continue reading
Registration is a free and easy way to support our truly independent journalism
By registering, you will also enjoy limited access to Premium articles, exclusive newsletters, commenting, and virtual events with our leading journalists
Already have an account? sign in
Join our new commenting forum
Join thought-provoking conversations, follow other Independent readers and see their replies