Irish PM Leo Varadkar says he will campaign to liberalise abortion laws in referendum
The Taoiseach said his views had 'evolved' and said abortion laws in the Irish Republic are 'too restrictive'
Ashley Cowburn
Political Correspondent
Saturday 27 January 2018 15:32 Comments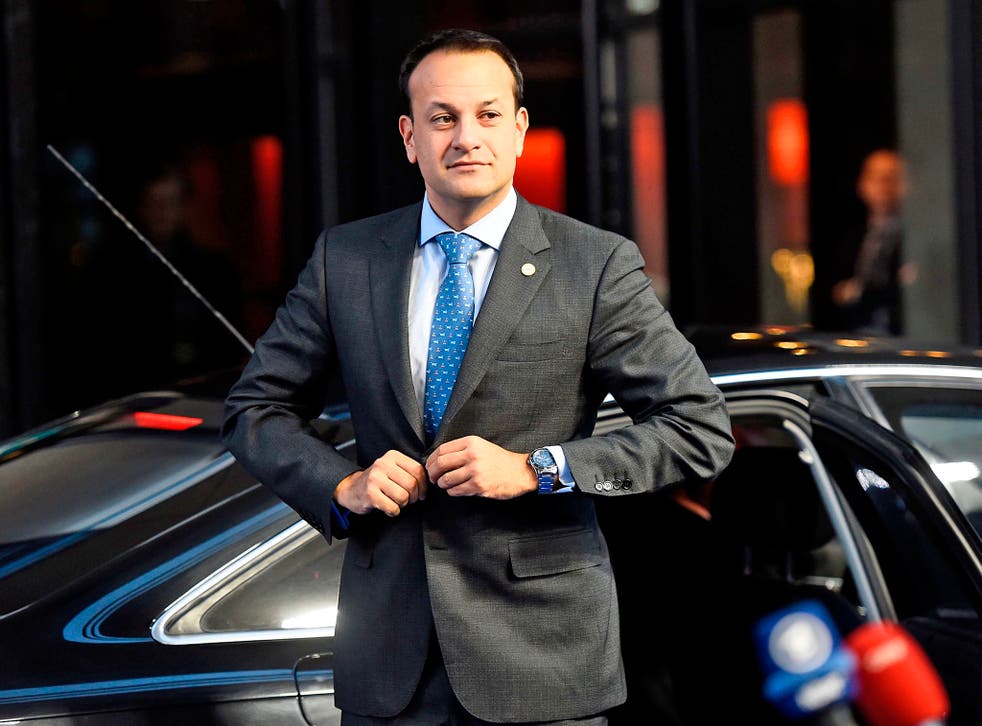 Leo Varadkar, the Irish premier, has announced he will campaign for the liberalisation of abortion laws in an upcoming referendum on the issue.
After facing considerable pressure to state his position on the matter in recent weeks, Mr Varadkar claimed that his views had "evolved" since describing himself as "pro-life" in 2014.
Speaking ahead of a referendum on the contentious issue later this year, he told BBC Radio 4's Today programme: "I believe Ireland's abortion laws are too restrictive and need to be liberalised.
"We'll have that referendum hopefully this summer, and we should be in a position to making a decision on that in government next week."
"I'll be campaigning for them to be changed and to be liberalised, yes."
His comments came after a recent poll for the Irish Times showed a clear majority would back the liberalisation of laws in the country. Asked whether they would change the constitution so that the government can legislate for abortion up to 12 weeks, 56 per cent said they would vote in favour.
Twenty-nine per cent of respondents said they would vote against while 15 per cent said they did not know.
Last December, a report by a specially convened parliamentary committee found that Article 40.3.3 of the constitution, known as the eighth amendment and passed in 1983, was not fit for purpose and should be repealed.
It recommended abortion be available up to 12 weeks of pregnancy without a woman having to explain her decision, and that the procedure should be allowed if the life or health of the woman was at risk.
It also called for expectant mothers to be allowed an abortion at any stage of the pregnancy if doctors diagnosed a foetal abnormality that was likely to result in death before or shortly after birth.
UK news in pictures

Show all 50
The Irish Republic has a strict abortion ban which forces thousands of women each year to travel abroad for termination procedures.
According to figures available from the Department for Health in 2016, there were 4,810 abortions to women resident outside of England and Wales. Of these a significant majority – or 68 per cent – had their registered address in the Irish Republic.
Discussing his own views, Mr Varadkar continued: "I think in that period I think it's fair to say that my own views on this matter have evolved.
"But I think sometimes that term – pro-life and pro-choice – can be misunderstood.
"I think even people who are in favour of abortion in certain circumstances are pro-life, I still believe in life, but I understand that there circumstances under which pregnancies can't continue."
Register for free to continue reading
Registration is a free and easy way to support our truly independent journalism
By registering, you will also enjoy limited access to Premium articles, exclusive newsletters, commenting, and virtual events with our leading journalists
Already have an account? sign in
Register for free to continue reading
Registration is a free and easy way to support our truly independent journalism
By registering, you will also enjoy limited access to Premium articles, exclusive newsletters, commenting, and virtual events with our leading journalists
Already have an account? sign in
Join our new commenting forum
Join thought-provoking conversations, follow other Independent readers and see their replies