Isis wants to carry out a chemical weapons attack in Britain, the national security minister warns
Ben Wallace describes the extreme Islamist group's ambition as 'everybody's worst fear'
Rob Merrick
Deputy Political Editor
Sunday 01 January 2017 11:44 Comments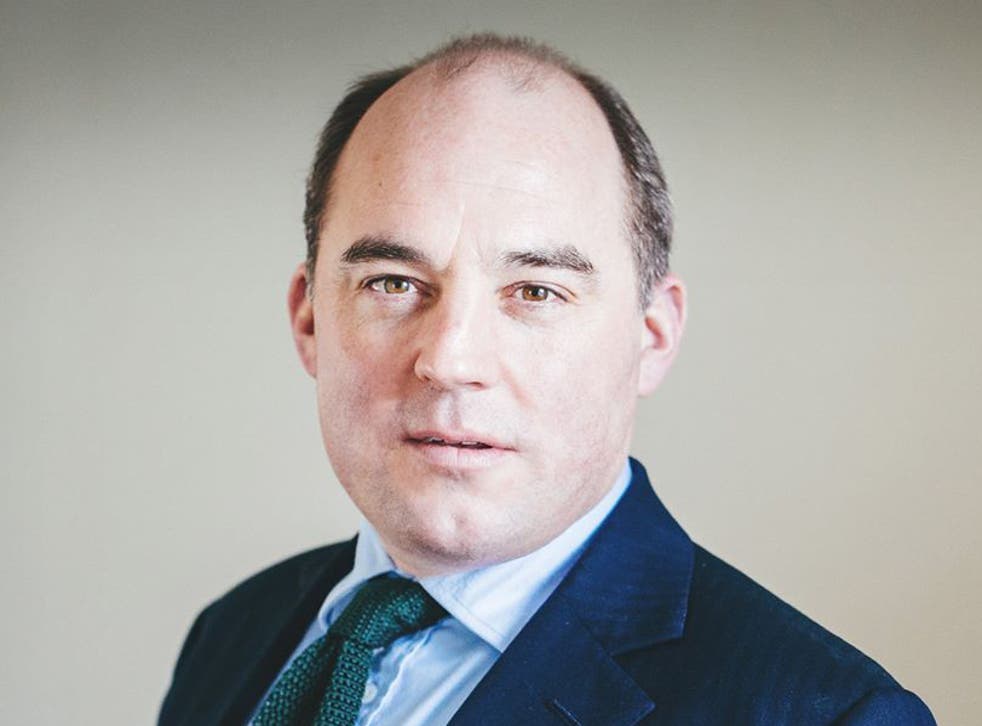 The Isis terrorist group wants to carry out a "mass casualty" chemical weapons attack in Britain, the national security minister has warned – describing it as "everybody's worst fear".
Ben Wallace said Isis had already used chemical weapons in Syria and Iraq, where it controls large areas.
Furthermore, the Moroccan authorities apprehended a cell in February that was harbouring substances that could be used to either make a bomb or a "deadly toxin".
Mr Wallace said: "The ambition of IS [Isis is also known as Islamic State] or Daesh is definitely mass casualty attacks. They want to harm as many people as possible and terrorise as many people as possible.
"They have no moral objection to using chemical weapons against populations and if they could, they would in this country. The casualty figures which could be involved would be everybody's worst fear.
"We have certainly seen reports of them using it in Syria and Iraq (and) we have certainly seen aspiration for it in Europe."
The comments, in a Sunday Times interview, came before the suspected terror attack that killed at least 39 New Year revellers at a Turkish nightclub.
Officials said at least one gunman reportedly wearing a Santa costume murdered a police officer and a civilian outside Istanbul's famed Reina nightclub before bursting inside.
The attacker opened fire into the crowd of up to 700 people, killing at least 39 – including 15 foreigners – and injuring dozens more in the Ortakoy district.
In the interview, Mr Wallace also warned about the threat from "the enemy within" as terror groups, Russia and cyber attackers were trying to plant "traitors" in the Government, the military and leading businesses.
"There are traitors," he said. "We have to be on our guard for the enemy within.
"The insider threat, as we would call it, is real and it can be exploited and there are people trying to do that as we speak."
Mr Wallace said the security services and the police carried out exercises to deal with terrorist attacks by lone wolves and marauding gunmen, as well as mass-casualty attacks.
The minister oversaw one exercise by the fire service in northwest England to deal with chemical decontamination.
He also warned that, as Isis was driven out of its strongholds in the Middle East, returning jihadis would pose a growing threat to Britain.
About 800 Britons went to fight in Syria and just under half have returned. Approximately 100 have been killed.
"The big concern is if Mosul collapses and all the other bases of IS collapse," Mr Wallace said.
"We know there are a significant number of [Britons] fighting for IS in Syria. They will probably want to come home."
The warnings come after a year in which Europe suffered a spate of terror attacks using less sophisticated means, including when lorries were driven through crowds in Nice and Berlin.
In March, three coordinated suicide bombers attacked the airport and metro system in Brussels, with Isis claiming responsibility.
Register for free to continue reading
Registration is a free and easy way to support our truly independent journalism
By registering, you will also enjoy limited access to Premium articles, exclusive newsletters, commenting, and virtual events with our leading journalists
Already have an account? sign in
Join our new commenting forum
Join thought-provoking conversations, follow other Independent readers and see their replies