Government urged to agree formal definition of anti-Muslim prejudice to tackle discrimination
Independent report on 'Unlocking British Muslim Potential' stresses need to define hate crimes against followers of Islam in the same way anti-Semitism was demarcated last year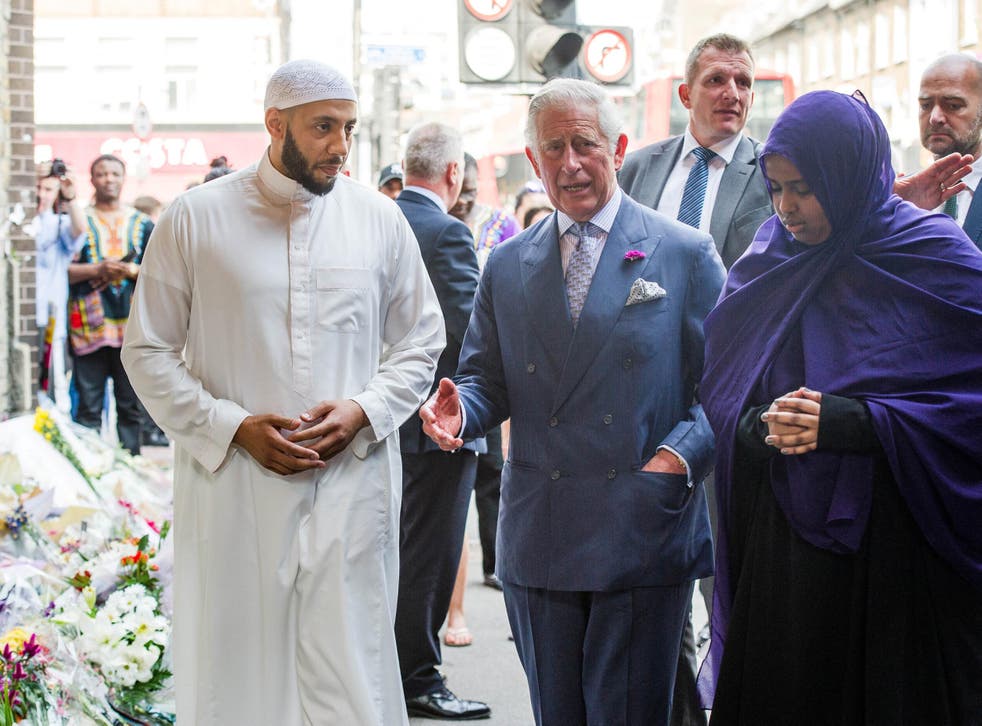 The Government should adopt a definition of anti-Muslim prejudice and commission an independent review of its Prevent programme to help Muslims integrate into British society, a new report has found.
More formal partnerships and events across communities are also called for by a major new commission chaired by former Attorney General Dominic Grieve.
The commission found a strong sense that Muslims and Islam are "unfairly targeted", with the fear of discrimination putting off young British Muslims from engaging in politics and other aspects of public life.
The anti-extremism Prevent programme was also raised as an issue in every one of the 11 cities the commission visited to gather evidence.
The commissioners believe that tackling extremism and radicalisation would be "better achieved with a programme that has greater trust, particularly from the UK's Muslim communities".
The report, titled The Missing Muslims: Unlocking British Muslim Potential for the Benefit of All, calls on ministers to come up with a definition of anti-Muslim prejudice across Government, in the same way anti-Semitism was formally defined last year.
As well as an independent review into Prevent, the commissioners also believe press watchdog the Independent Press Standards Organisation should consider providing guidance for the media when reporting on Muslim issues.
Conservative MP Mr Grieve said: "The shocking terrorist attacks in Westminster, Manchester, London Bridge and Finsbury Park demonstrate the terrible impact extremism has on innocent citizens.
"The response to those attacks, with communities coming together in unity and defiance, demonstrates why the recommendations in this report should be actioned as a matter of priority, so the UK can build on the positive work already happening.
"However, we cannot ignore the fact that polls also demonstrate significant scepticism across British society about the integration, and even the shared allegiance, of their British Muslim fellow citizens.
"In turn, British Muslims have mixed views about the extent to which they have equal status or access to equal opportunities within the UK. This dynamic creates the risk of a downward spiral of mutual suspicion and incomprehension, which makes the need for action to break down barriers and bring people together even more necessary."
Other recommendations include better leadership among Muslim communities and agreed standards for women at mosques and Islamic centres.
The report was organised by community charity Citizens UK.
A Government spokeswoman said: "We're clear there should be no conflict between being British and being Muslim, and that active participation in public life should be open to all.
"We've invested over £70m on the integration programme since 2010. The findings of this report will help us take forward our work in creating a society where everyone – of any faith, ethnicity or background – feels valued and can participate fully."
Farah Elahi, research analyst for the Runnymede Trust, a race equality think tank, said: "We welcome the debate on barriers to participation in public life for Muslim communities, which this report should stimulate. We agree with the report that structural barriers and anti-Muslim attitudes deny too many Muslim citizens opportunities afforded to others.
"British identity is constantly evolving, and increasing race and faith diversity enrich and redefine what Britain is today and will be in the future. As a society, we all navigate multiple identities.
UK news in pictures

Show all 50
"Surveys of British Muslims consistently show that they feel as much if not more affinity to Britain as anybody else, and set aspirational goals for themselves and their children.
"It is crucial for local and national institutions to act fairly, and for there to be accountability and transparency in decision making. No one should have opportunity denied to them because of their faith, their names, or how they dress."
Press Association
Join our new commenting forum
Join thought-provoking conversations, follow other Independent readers and see their replies